This four-move core workout will strengthen your obliques in just 20 minutes
Boost your balance, improve your posture, and develop your stability with this quick core session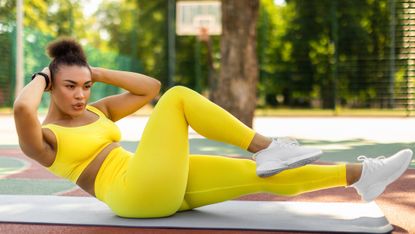 (Image credit: Getty)
We're big fans of short core-focused workouts. A strong core is the foundation of a functional body, helping improve your balance, posture, and workout performance. Plus, it can help you avoid lower back pain.
This workout from NASM-certified personal trainer Sadielee Thomas features four exercises that will hit your whole core, not just your six-pack muscles—or rectus abdominis, to give them their full title.
You can do this routine with no equipment at all, or take Thomas' lead by adding a resistance band into the mix for some exercises to boost the difficulty (take a look at our guide to the best resistance bands for at-home workouts if you don't already have one).
Complete 30 seconds of each exercise, followed by 30 seconds of rest. Thomas suggests attempting five rounds of each exercise in a circuit format, which will take 20 minutes.
Getting the technique right is essential if you want to get the most from your training and avoid injury. So, watch Thomas' demonstrations of each exercise, then give it a go for yourself to perfect your form.
Watch Sadie Lee Thomas' obliques workout
Your six-pack muscles often steal the show during core workouts. However, this workout targets other important core muscles like the spine-supporting transverse abdominis and multifidus, as well as the internal and external obliques.
Sometimes called the "side abs", the obliques are muscles that run down the side of your abdomen. They're responsible for vital functions such as stabilizing your trunk and powering twisting movements, so it pays to pay them some of attention during your training.
This routine manages to pack a muscle-building routine into just 20 minutes thanks to the use of compound exercises, moves that work several muscles simultaneously for a time efficient workout, compared to single-muscle staples like biceps curls.
If you're looking for more ways to work your core, why not try this time-efficient four-move abs training session from Sweat app trainer Britany Williams, which works your arms and core at the same time.
Or, if you want to put your resistance band to good use to try this five-move lower-body workout, or use it to target specific muscles like in this chest workout without weights.
Get the Fit&Well Newsletter
Start your week with achievable workout ideas, health tips and wellbeing advice in your inbox.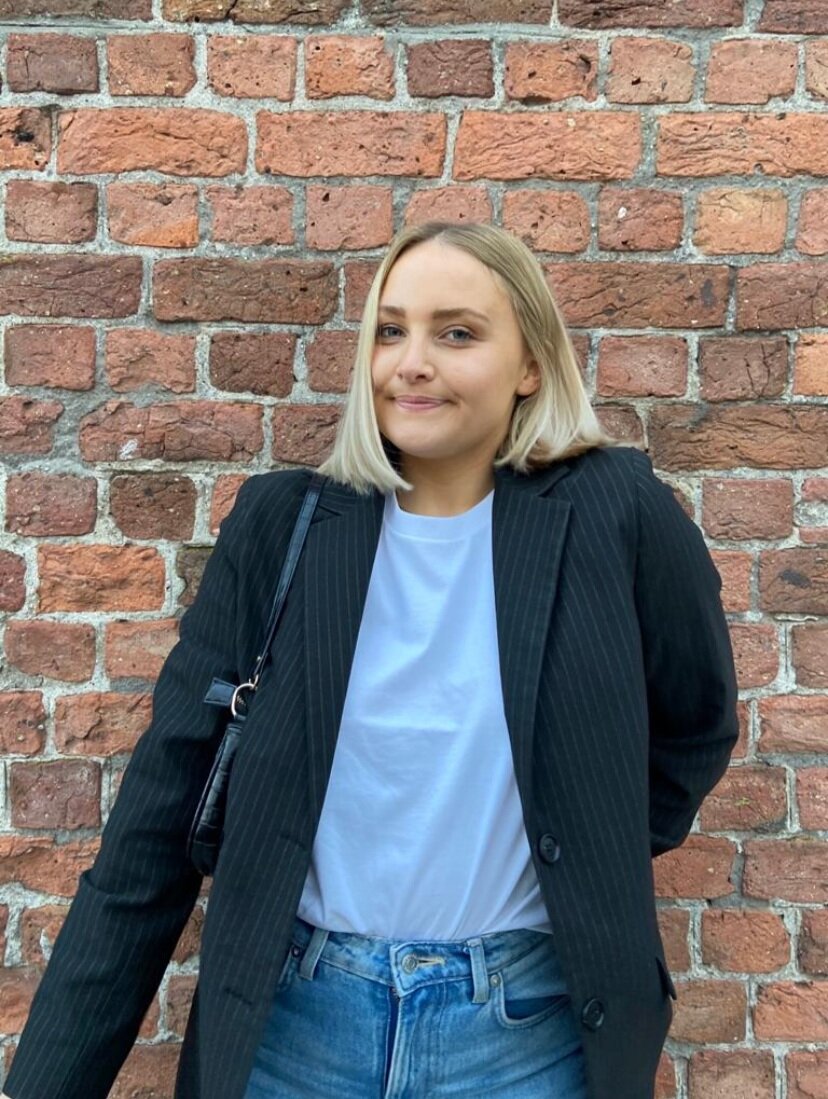 Alice Porter is a freelance journalist covering lifestyle topics including health, fitness and wellness. She is particularly interested in women's health, strength training and fitness trends and writes for publications including Stylist Magazine, Refinery29, The Independent and Glamour Magazine. Like many other people, Alice's personal interest in combining HIIT training with strength work quickly turned into a CrossFit obsession and she trains at a box in south London. When she's not throwing weights around or attempting handstand push-ups, you can probably find her on long walks in nature, buried in a book or hopping on a flight to just about anywhere it will take her.