These siblings are missing their lower legs, but are still doing insane workouts
Dipak and Ravina have become TikTok phenomenons thanks to their dynamic dance workouts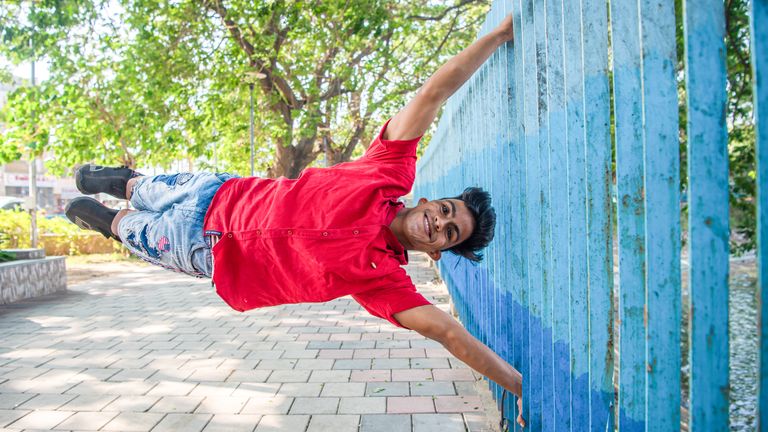 (Image credit: Future)
By Fit&Well
A pair of siblings with a rare condition affecting their height both want to become professional dancers. Dipak, 19, stands at just 3 foot tall, with his sister Ravina standing a little shorter.
The siblings from Surat, India both have an unknown condition which has affected the development of their lower legs and feet since birth. Their mother, Kaushaliya, told Truly: "When they were born, people would say to give them some potion made out of tobacco and put them to sleep. So they would never wake up. Or they would ask us to abandon them."
Despite the harsh judgement and prejudice the family initially faced, Dipak and his sister learnt dancing from their older brother – which helped them get over the hate.
Since Dipak has been posting their dancing videos on TikTok, they have become local celebrities. Now, with local admirers and a huge TikTok following, both Dipak and his sister Ravina want to become professional dancers.
Dipak said: "I want to become a professional dancer with my own style. With my style and power moves, I want to win hearts."
Dipak's amazing routines are down to his bodyweight training and calisthenics. Learning how to do pull-ups and dips has allowed Dipak to develop upper-body muscle, with pull-ups working his back and biceps while dips developed his triceps and chest.
Both moves contribute to core strength, allowing him to develop the control to pull off difficult acrobatic moves like handstands and spins.
You can benefit from the same kinds of exercise. If you can't yet do full triceps dips, learning how to do push ups can work the same set of muscles, providing a stronger core, chest, shoulders and triceps. Likewise, instead of pull-ups, you can use a set of the best resistance bands to practice rows until you're ready to try your first set of pull-ups.
The Fit&Well team is all about helping you meet your health and fitness goals in ways that are fun and achievable.