Three moves to build a stronger core, and all you need is a resistance band
Develop strength without weights using this short midsection-focused resistance band workout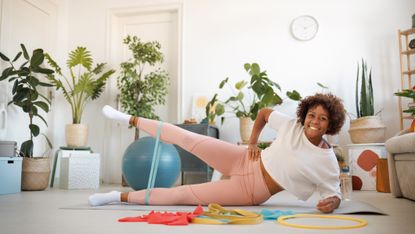 (Image credit: Getty)
Get the Fit&Well Newsletter
Start your week with achievable workout ideas, health tips and wellbeing advice in your inbox.
Thank you for signing up to Fit And Well. You will receive a verification email shortly.
There was a problem. Please refresh the page and try again.
Bodyweight core workouts are a great way to build strength. But if you're looking to challenge your core even more and switch up your workouts, try adding a resistance band into the mix.
They might not look like much, but the best resistance bands are an excellent alternative to weights, especially if you exercise at home and you're short on space. They challenge your muscles just like traditional weights do, by forcing the body to push harder than usual against a source of resistance, which leads to muscle gain.
Using resistance bands instead of weights is also great if you're looking for a low-impact way to workout. Plus, they can help with balance, posture and coordination too.
This workout from Certified Personal Trainer QiQi Hill uses just three moves to work your core, and all you'll need is a short resistance band and a yoga mat or a towel or a blanket for support. Complete three rounds of each exercise for a full core workout.
Watch QiQi Hill's resistance band core workout
Try to actively think about keeping your core engaged during this workout. This will activate your mind-muscle connection, which will help you build strength, and also improve your form as you become more aware of how small tweaks affect your posture.
To engage your core, think about tucking your ribs in and squeezing your abdominal muscles. When lying on your back, avoid arching your back and instead, try to keep your lower back flush with the floor.
You might want to rush through the workout to get it over as quickly as you can, but moving slowly will help you to build muscle here. This is because this will increase the time your muscles are under tension and it will also force you to work on your balance by engaging the core muscles.
As it's a short routine, you could either add it onto the end of an extended shoulder dumbbell workout to train your core, or as a complement to a quick five-minute strength workout to move your body when you're short on time.
Either way, make sure you stretch before and afterwards, which will prevent injury and muscle soreness. These stretching exercises will boost mobility throughout the entire body and ease any post-workout soreness.
Get the Fit&Well Newsletter
Start your week with achievable workout ideas, health tips and wellbeing advice in your inbox.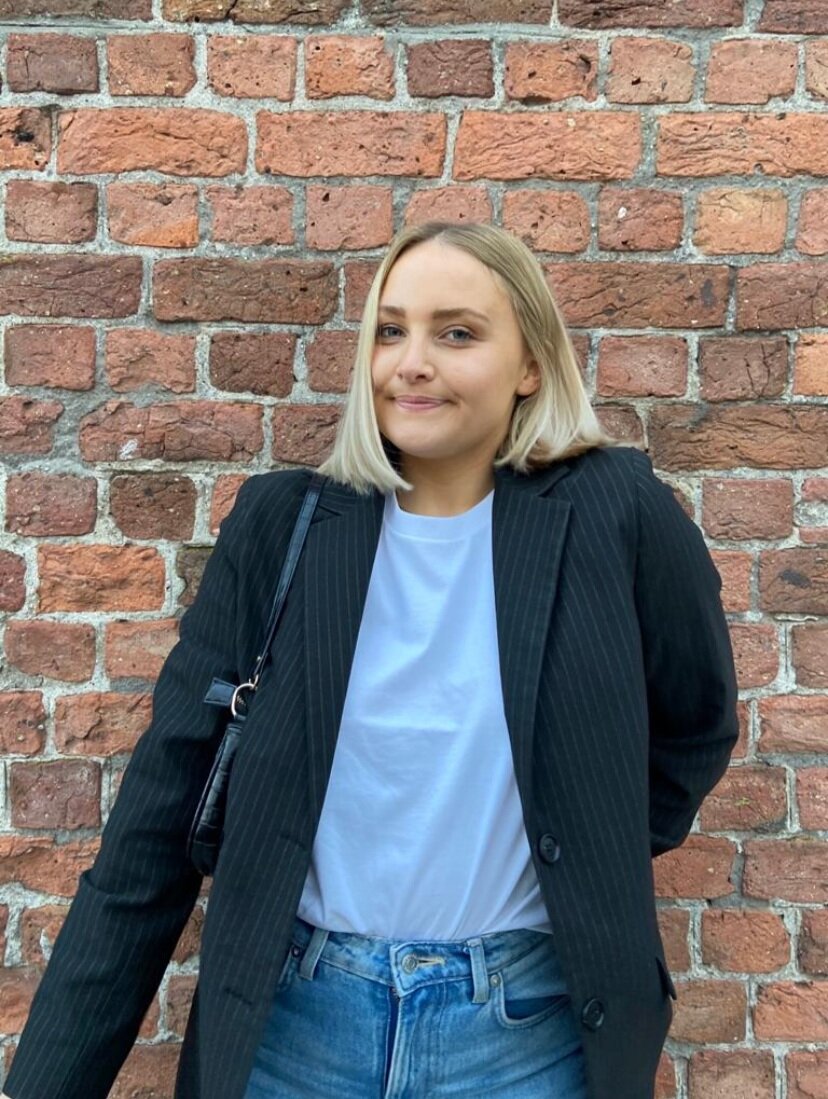 Alice Porter is a freelance journalist covering lifestyle topics including health, fitness and wellness. She is particularly interested in women's health, strength training and fitness trends and writes for publications including Stylist Magazine, Refinery29, The Independent and Glamour Magazine. Like many other people, Alice's personal interest in combining HIIT training with strength work quickly turned into a CrossFit obsession and she trains at a box in south London. When she's not throwing weights around or attempting handstand push-ups, you can probably find her on long walks in nature, buried in a book or hopping on a flight to just about anywhere it will take her.