Try this 30-minute Tabata workout to strengthen your whole body and boost your metabolism
You only need dumbbells and a bit of time to develop muscle all over and boost your cardio fitness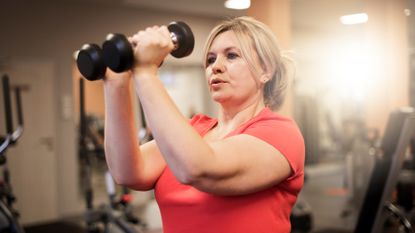 (Image credit: Getty Images/gpointstudio)
Get the Fit&Well Newsletter
Start your week with achievable workout ideas, health tips and wellbeing advice in your inbox.
Thank you for signing up to Fit And Well. You will receive a verification email shortly.
There was a problem. Please refresh the page and try again.
Working your upper-body doesn't have to be a chore, with hours spent at the gym. Instead, you can use this routine to raise your heart rate and work muscles across your entire body, all using just a couple of dumbbells.
The session from NASM-certified personal trainer Sydney Cummings Houdyshell follows the efficient Tabata format — 20 seconds of work followed by 10 seconds of rest — allowing you to finish up in just 30 minutes.
To take part, all you need is a pair of dumbbells (or adjustable dumbbells, if you want to swap between weights), while a yoga mat is an optional extra to soften your workout surface.
You'll work through four rounds of each exercise, following the Tabata 20:10 format in every round. After four rounds you'll have just 30 seconds to rest, so be ready for a fast-paced workout, Cummings Houdyshell warns.
Watch Sydney Cummings Houdyshell's 30-minute Tabata workout
Cummings Houdyshell suggests picking a dumbbell that is somewhere between 50%-75% of the maximum weight you can lift for each exercise. If you're after some guidance, check out our explainer on "What dumbbell weight should I use?".
Definitely don't pick a dumbbell that's too heavy — you don't want to be forced to stop during the 20-second work periods. But you also don't want to pick a dumbbell that's too light. Instead, the weight should challenge your muscles without forcing your form to suffer.
This routine is a form of Tabata training, a style of high-intensity training. The method consists of short bursts of intense exercise followed by brief periods of rest. Typically each workout will last for four minutes, with eight sets of 20 seconds of vigorous exercise. After this, you only get 10 seconds of rest.
These workouts are a great way to improve your cardiovascular fitness and boost your metabolism, as the 20-second windows of work and minimal rest times mean you should be giving your absolute max effort.
If you're not used to high intensity strength training workouts like this, your muscles may be sore the next day as a result of tiny tears caused by the workout. Don't worry, this is a natural part of the strengthening process. However, you can help them recover by providing your body with the right fuel.
Many people add some more protein to their diet as, whether it be through food sources, protein smoothies, or one of the best protein powders for weight loss, extra protein will help maintain and build your muscles.
Get the Fit&Well Newsletter
Start your week with achievable workout ideas, health tips and wellbeing advice in your inbox.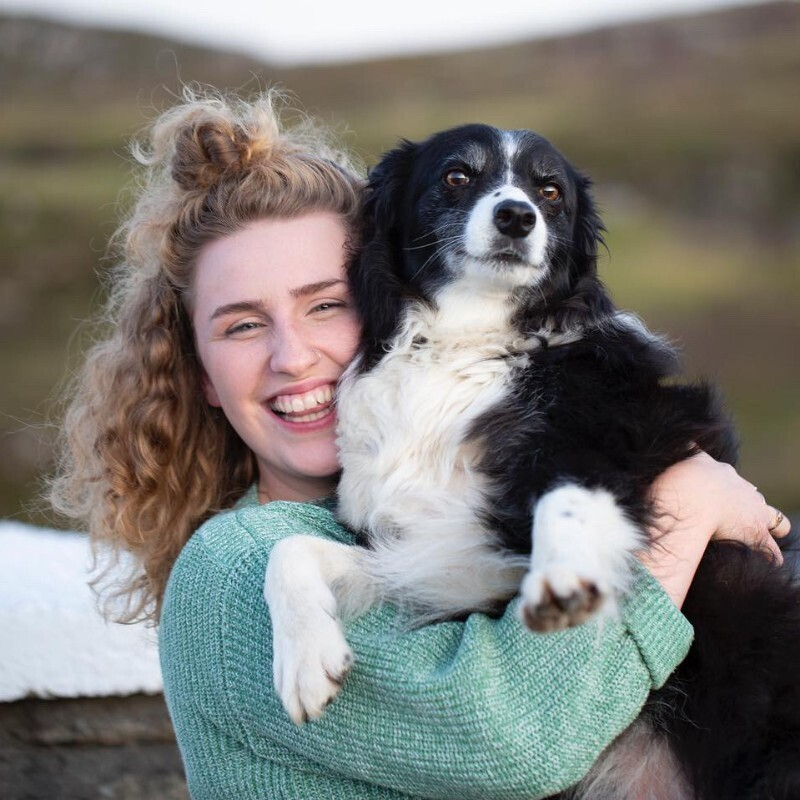 Lois Mackenzie is a Fitness Writer for Fit&Well and its sister site Coach, covering strength training workouts with weights, accessible ways to stay active at home, and training routines for runners. She joined the team from Newsquest Media Group, where she was a senior sports, trends, and lifestyle reporter. She is a dedicated runner, having just completed her first marathon, and an advocate for spending time outdoors, whether on a walk, taking a long run, or swimming in the sea.
Lois holds a Master's degree in Digital Journalism, and has written for Good Health, Wellbeing & The Great Outdoors, Metro.co.uk, and Newsquest Media Group, where her reporting was published in over 200 local newspapers.