Why losing weight could reduce your risk of COVID in 2022
Maintaining a healthy weight this year could be an effective way to avoid developing a bad case of COVID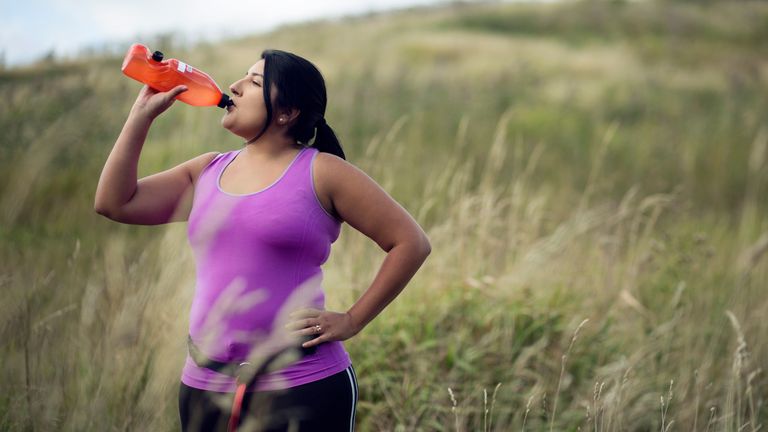 (Image credit: Getty)
By Jessica Downey published
While many people will begin 2022 with new fitness regimes to get into shape, our bodies' resistance to COVID-19 can also greatly benefit from healthier lifestyle changes.
It is well-known fact that having a strong immune system is good for fighting off illness. Hence why it is useful to maintain this by eating plenty of fruit and vegetables and supplying your body with healthy supplements (like the best fish oil supplements) if your diet lacks any important nutrients.
As COVID continues to spread, it is important that we help our bodies to resist the virus. And research continues to suggest that weight loss can be transformative in reducing the severity of COVID.
In a small study published in the JAMA Surgery journal, scientists found that obese patients who had achieved substantial and sustained weight loss through metabolic surgery before experiencing a COVID-19 infection lowered their risk of developing severe illness by 60%.
The research team recruited over 20,000 adult patients with obesity and compared one group who had undergone weight loss surgery against those who hadn't to find out if successful weight loss intervention is an effective way of reducing the risk of developing a severe form of COVID.
The researchers looked at four main COVID-related outcomes including the rate of contracting the virus, hospitalization, the need for supplemental oxygen, and severe disease (for the study this meant the combination of ICU admission, if mechanical ventilation was required, or death).
The findings revealed that the rates of contracting the virus weren't far off each other for each group. However, the group who had undergone weight loss surgery experienced much more favorable outcomes after catching COVID than the group who hadn't had weight loss surgery.
Patients who had weight loss surgery were 49% less likely to be hospitalized, had a 63% lower risk of requiring oxygen, and a 60% lower chance of contracting a severe form of the virus.
Despite this study looking at surgery as the prescribed treatment for weight loss the researchers emphasized that any effective form of weight loss intervention could be of benefit for protecting people from developing bad cases of COVID.
M.D. Chief Academic Officer of the Heart, Vascular and Thoracic Institute at Cleveland Clinic and senior study author of the study, Steven Nissen said:
"This study suggests that an emphasis on weight loss as a public health strategy can improve outcomes during the COVID-19 pandemic and future outbreaks or related infectious diseases," he added, "That is a very important finding considering that 40% of Americans have obesity."
Not all weight loss plans have to drastically change your lifestyle. But you should consider making small changes such as daily bouts of cardio for burning fat (using one of the best exercise machines to lose weight) and being mindful of what and how much you are eating to manage your calorie intake.
If you want to add exercise into your daily routine then why not try out these eight essential cardio moves that you can do from home to burn fat. Or consider spending 30 minutes a day or more walking in a pair of best shoes for walking.
Perhaps if your diet is an area you want to work on then how about changing the way you cook your meals to a more health-conscious way with one of the best air fryers.
Jessica is Staff Writer at Fit&Well. Her career in journalism began in local news and she holds a Masters in journalism. Jessica has previously written for Runners World, penning news and features on fitness, sportswear and nutrition. She is a keen runner and is currently sweating her way through a 10k training plan. Jessica also enjoys building on her strength in the gym and is a believer in health and wellness beginning in the kitchen - which she loves sharing with others on her healthy living-inspired Instagram account, @jessrunshere. Despite her love for nutritious cooking, she stands by the saying 'everything in moderation' and is eagerly conquering the London food and drink scene!