Best online personal trainer and fitness apps: Guidance from top PTs at home
The best online personal trainer and fitness apps for every level of exercise, from beginners to former gym rats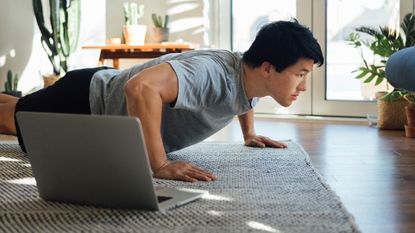 (Image credit: Getty Images)
In the last year, online personal trainers have really come into their own as a result of the global health crisis. The spread of coronavirus has made the thought of sharing gym equipment with others stay away from their local gym - and in many cases even closed those gyms down. The result has been a rise in people working out at home.
But that doesn't mean that fitness has suffered. On the contrary, online personal trainer and fitness apps are now so advanced that you can receive the sort of premier training advice that was previously the reserve of Hollywood A-listers. With minimal equipment required, they can be tailored to your bespoke needs, offering on-demand training advice and even specific diet plans.
How to choose the best online personal trainer and fitness app for you
Many find embarking on a new training regime tricky, as there is so much information out there. Building a detailed workout plan from scratch takes time and a fair amount of biological knowledge, which is where technology steps in to help. Most of the apps listed here pump out detailed workout plans to suit all manner of end goals, whether that's as simple as losing weight or a more complex demand, such as improving strength or getting more pronounced abs.
The apps we've listed below aren't just those all-encompassing pieces of software that claim to be by your side every step of the way, because we've also listed some more niche apps that help you count calories or simply create a structured High Intensity Interval Training timer to help you smash those HIIT workout targets.
It is also worth pointing out that some of the apps on this list require a monthly subscription or an initial outlay to unlock all of the features. Training apps like Centr and Fiit, which offer things like live classes and diet advice from real Hollywood nutritionists, can cost up to $29.99 / £22.99 a month, which is getting on for a gym membership in itself.
Above all else, we still advise considering a personal trainer, as nothing beats a face-to-face session in order to discuss goals and work on exercise form, but we also understand that this is a financial commitment that many can't make. Heeding the advice of an online personal trainer or utilising a fitness app to get workout advice really is the next best thing and it's now easier than ever to make the most out of.
The best online personal trainer and fitness apps
1. Fiit
Best personal trainer app
Specifications
Works on: iOS/Android
Cost: £10 per month
Reasons to buy
+
Brings the gym to you
+
Can be 'gameified' with heart rate monitor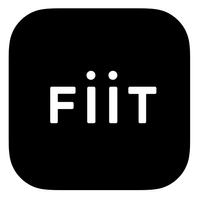 If you are the kind of person who likes to have a personal trainer or fitness instructor motivating you through every session, Fiit is the perfect app for your smartphone or tablet. Unlike similar rival apps, Fiit uses real trainers in 40+ group classes scheduled every day – you can also dig into the ever-expanding range of existing workouts. You can try it out for free, although if you get hooked you'll want to subscribe to get the full benefits.
FIIT lets you select between 10, 25 and 40 minute classes that range from a quick cardiovascular sessions to mobility movements/yoga and hardcore strength training. The app is compatible with FIIT's own heart-rate monitor but also devices such as the Apple Watch, and MyZone and Garmin monitors. Once paired up, you can track your heart rate and calorie burn and earn points for every workout, even competing with others. Compatible monitors such as FIIT's own one will even count your reps for you. It's training that's about as personal as you can get without setting foot inside a gym.
2. Centr
Best app for Hollywood workouts – it's run by Thor, no less
Specifications
Works on: iOS/Android
Cost: £22.99 per month
Reasons to buy
+
Some great workouts
+
Suitable for most fitness levels
+
Also includes meal plans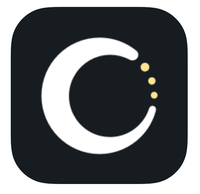 Chris Hemsworth – aka Thor from the Avengers movies – is the mastermind behind this app, but rest assured you do not need a Hollywood physique to start uysin Centr. It harnesses the expertise of his 'team' of athletes, celebrity chefs, Hollywood trainers and doctors to bring you fresh workout videos on a weekly basis, as well as healthy recipes and bespoke workout and meal plans to help you achieve a variety of goals. You simply pick the required intensity for every workout, most of which can be carried out anywhere, any time and without much equipment.
Centr might appear to be on the expensive side, but this all-encompassing app is pretty close to having an entire roster of health and well-being experts in your pocket, all telling you how to reach your goals on a daily basis. When you look at it that way, the pricing seems more than reasonable.
3. MyFitnessPal
Best app for calorie counting and nutrition tracking
Specifications
Works on: iOS/Android
Cost: Free
Reasons to buy
+
Makes calorie counting as simple as possible
+
Great nutritional insights
Reasons to avoid
-
Some foods are weirdly hard to find in the database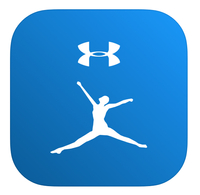 This app has long been the darling of anyone looking to count calories, work out their macronutrients or reduce the amount of unhealthy fats and sugars in their diet. Not only does it help initially input your fitness goals – losing weight, bulking up etc – but it then holds your hand throughout the process. All that's required of you is to be honest with the daily food intake.
This is made as easy as humanly possible, especially for ready meals or anything else with a barcode – just scan the barcode, and MyFitnessPal's extensive food library will do the rest. You can also search the same database to reveal every conceivable piece of nutritional information.
The app then builds a comprehensive picture of your daily calorie intake and breaks down things like sugars, fats, carbohydrates and protein intake, allowing you to stay on track with your goals. The only problems with the app are when trying to count the calories in drinks or produce that doesn't have a barcode, but you should soon develop the knack of estimating the quantity of carrots or cous cous you have on your plate.
4. 7
Best app for short, sharp workouts
Specifications
Works on: iOS/Android
Cost: £9.99 per month
Reasons to buy
+
Workouts for the time poor
+
Easy to follow animations
Reasons to avoid
-
Understandably less in depth than some rivals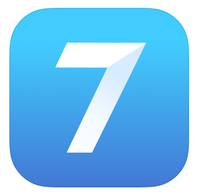 Short on time? This app focuses on quick-fire seven-minute workouts that can be selected on a whim or built into a daily workout plan, which is designed to help you achieve things like toning abs of steel, burning fat or getting stronger in a particular area. There is no need for expensive equipment and the app features handy exercise guides in the form of animations to follow.
It's perhaps not as detailed as some rivals, as there are no human instructors to talk you through correct form here, but it is a really simple way to stick to an effective exercise plan.
5. Couch to 5K
Best app for those wanting to take up running
Specifications
Works on: iOS/Android
Cost: Free
Reasons to buy
+
It just works
+
Has everything you need to help you hit your goal
Reasons to avoid
-
Where do you go after 5K?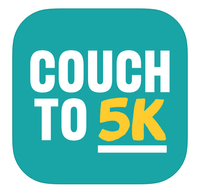 Designed by One You and promoted by the NHS, this excellent fitness plan, now in both app and podcast form, really can help complete you get off the sofa and be confidently running 5km without a worry, and probably sooner than you think. The programme can be completed in as little as nine weeks and involves a Tabata-style training technique, fusing periods of walking with running until users are comfortably jogging 5K.
The app features a choice of five trainers to support and motivate you at every step of the way, telling you when to run and when to walk, from broadcaster and former Olympian Michael Johnson to comedians Sarah Millican and Sanjeev Kohli and BBC presenter Jo Whiley.
While there is only one goal in mind here, you can also access couch to 5k HealthUnlocked community forums, offering loads of advice, tips and motivations to keep you on your fitness journey.
6. Gymaholic Workout Tracker
Best app for weights training
Specifications
Works on: iOS/Android
Cost: £3.49 per month
Reasons to buy
+
A wealth of weights wisdom
+
Cool AR features
Reasons to avoid
-
A bit more full-on than some of the other options here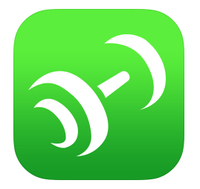 Perfect for those who like to spend time in the weights room, Gymaholic Workout Tracker helps you build strength routines and with over 600 animated exercises. It's great for checking form, while the extensive list of equipment – and the moves associated with each bit of gear – makes it easy to build daily and weekly workouts based on the way you like to keep fit.
Perhaps the coolest feature is the app's augmented reality avatar, which can be created to fit with your body style. It also tracks progress, overlaying the muscles used in any given workout onto your avatar, so you know what areas require rest or need some much-needed attention.
7. Strava
Best app for mapping runs and bike rides
Specifications
Works on: iOS/Android
Cost: £4 per month
Reasons to buy
+
Easy to use
+
A lot of depth below the surface
Reasons to avoid
-
The free option lacks most of the cool stuff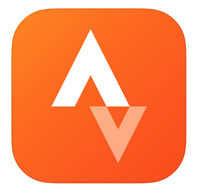 As soon as a new fitness regime becomes comfortable, it's highly likely you are going to want to share your endeavours with the world. Strava, originally designed to track all manner or riding, running and swimming metrics, is really just a slick platform to thrust your personal bests upon the social community.
The Strava community is great for encouraging users to compete on 'segments' – user generated stretches that challenge you against past efforts and those of other users. It also pumps out a whole host of training metrics and allows runners and riders to discover new routes, anywhere in the world.
8. Interval Timer
Best app for High Intensity Interval Training session
Reasons to buy
+
Easy to use
+
A lot of depth below the surface
Reasons to avoid
-
The free option lacks most of the cool stuff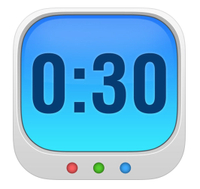 You would not believe how hard it is to find a reliable, free interval timer. Or at any rate, one that isn't flooded with adverts or requires divulging lots of unwanted personal information during the sign up process. But this is just the ticket.
Granted, there are a few pop up adverts here, but the interface is excellent, allowing you to create a variety of interval training timers, rename them and even map individual workouts to a calendar. Choose between simple on/off timers or make things more complex with cycles of high and low intensity. It even offers a warm up and cool down timer for each workout, plus your Spotify playlist will only be interrupted when the alert goes off.
An automotive and technology writer by trade, Leon keeps in shape by lifting heavy objects inside and riding various machinery outside. Leon is an Editor who has written for Wired Uk, The Sun, Stuff Magazine, and Fit&Well's sister title, T3. Now though, Leon is working for The Gear Loop covering just about everything from hiking to kayaking.