Apple Fitness+ review: A five-star home workout experience that lives up to the hype
Apple Fitness+ offers a range of great workouts with top-class trainers at a hard-to-beat price (if you're already an Apple user)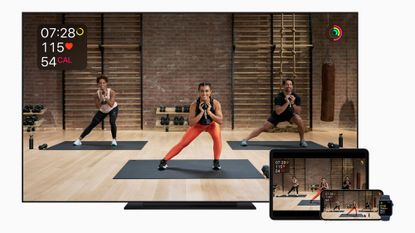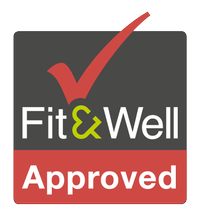 (Image credit: Apple)
Apple Fitness+ makes exercise fun and accessible to everyone, no matter your fitness level, age, or environment. Affordable (if you already own other Apple products) and simple to use, it syncs with the Apple Watch seamlessly, as well as your iPad, iPhone and Apple TV. For the monthly cost of a few takeaway coffees, you're in workout heaven with Apple Fitness+. The only real flaw is that you have to be an Apple Watch user to enjoy Apple Fitness+, although on the flip side this does also give it that exclusive feel. Existing Apple Watch users will find it's a great way to get the most out of that pricey bit of wrist kit, whilst boosting your health, fitness and wellbeing into the bargain. And for non-users, it offers enough to make you want to be part of the gang.
Reasons to buy
+

Great variety of workouts that cater to all levels of ability

+

A year's subscription ($79.99/£79.99) works out at less than $7 / £7 a month - a total bargain, and one of the best value fitness platforms around. Alternatively pay $9.99/£9.99 a month to cancel anytime.

+

Streamlined and easy to use - as with anything Apple, it just works well
Reasons to avoid
-

You need an Apple Watch to use it, as well as an iPhone, iPad or Apple TV to watch along - so if you're a dedicated Fitbit or Android user, this won't be for you

-

The library of workout types is a little limited compared to other workout platforms, however with new sessions due to be added weekly, this will no doubt improve over time
Why you can trust Fit&Well Our expert reviewers spend hours testing and comparing products and services so you can choose the best for you. Find out more about how we test.
Excited is an understatement when it comes to how I felt to be among the first to test Apple Fitness+ (opens in new tab), the new exercise platform from Apple, built around the iconic Apple Watch.
It's been a long time coming, but - in a year where home workouts have become the norm for many of us - now is the perfect time for Apple Fitness+ to enter the workout space.
The launch is BIG news in the fitness world, with the platform - integrated into Apple's existing fitness app - is widely expected to quickly establish itself as one of the best fitness apps on the market. So I just couldn't wait to strap on my trusty Apple Watch Series 6 and see if it lived up to the hype.
So what does Apple Fitness+ offer? A mix of follow-along studio style workouts from yoga to strength training led by top trainers, ranging from 10 minutes through to an hour. All these are interconnected with Apple Music to offer you the perfect workout playlist.
Plus, there's a wealth of Apple Fitness+ workouts that can be followed along at the gym; from rowing workouts through to treadmill. So wherever you are, you've essentially got a PT in your pocket.
APPLE FITNESS+ : PRICE AND FEATURES
Apple Fitness+ costs $9.99/£9.99 a month or $79.99/£79.99 per year, and subscriptions can be shared among six family members for the same price.
For this, you get unlimited access to the studio-style workouts, which are updated regularly. These show up as a tab on the Fitness app on your iPhone, iPad or Apple TV - the same app you use to check your daily Apple Watch stats.
Whilst you workout, your Apple Watch accurately tracks exercise metrics including heart rate, calories burnt and recovery time (note, an Apple Watch Series 3 or above is required to used Apple Fitness+). These metrics are displayed on your screen as you exercise so there's no need to keep glancing down at your watch.
It launched worldwide on Monday December 14. For Apple Watch users, Apple Fitness+ will automatically appear as a new tab in the Fitness app on iPhone; the Fitness app for iPad will be available to download from the App Store; and on Apple TV, the Fitness app will automatically appear once users upgrade to tvOS 14.3.
A word of note: Apple Fitness+ requires iOS 14.3, watchOS 7.2, iPadOS 14.3, and tvOS 14.3.
Don't currently own an Apple Watch? You'll automatically get three months free access to Apple Fitness+ with any new purchase, whilst existing Apple Watch users can get one month free.
All in all, the fact that you get access to a wealth of home and gym workouts for less than ten bucks/pounds is pretty impressive. Especially considering that my gym membership alone costs around £80 a month…
APPLE FITNESS+: WORKOUTS
Apple Fitness+ launches with a library of workouts covering 10 of the most popular exercise types, including High Intensity Interval Training (HIIT), Strength, Yoga, Dance, Core, Cycling, Treadmill (for running and walking), Rowing, and Mindful Cool Down. Most of the workouts require minimal equipment; perhaps a set of dumbbells or a piece of machinery such as a treadmill or rowing machine.
These are all found on the Fitness+ tab inside the Fitness app, an automatic app which shows up on your iPhone or iPad if you're an Apple Watch user.
These are clearly labelled at the top of the screen so you can select the type you want. You can select your workout by trainer, workout length (they start at 10 minutes and go up to 45 minutes), difficulty level and popularity.
In time, you're offered personalised recommendations based on your previous workout choices and preferences as well as the workouts you tend to enter on your Apple Watch.
The workouts themselves are led in a studio by the trainer, and there are usually one or two other people behind them also doing the workout. It makes you feel like you're not alone, plus it means there are more people on the screen to watch and follow along with.
One thing I did notice was the fact that the trainers are a variety of ages and body shapes, so you're not just being taught by some hot, young twenty-something. The trainers are real and relatable; it's great!
I did a 30 minute Strength workout with Betina, which paired nicely with a hip-hop/R&B playlist. It kicked off with a warm up and then moved into a full body dumbbell workout. Each move also came with modifications, should you want to dial things up or down.
I also did a 20 minute Treadmill workout with Jay. I won't lie: this was tough, incorporating a a mix of inclines and speeds. But I felt great after and it's amazing how hard a workout can get in such a short time frame.
APPLE FITNESS+ : DIFFICULTY LEVELS
I'll be honest; as a personal trainer, I was skeptical as to how hard these workouts would be. I'm one of those people who loves a 'brutal' workout and I really don't have time to spend faffing over half-hearted exercise sessions.
However, my skepticism quickly disappeared when the Treadmill workout left me gasping for breath from the off. Did I mention it was hard!?
If you want an extra push (and a bit of healthy competition), you can opt to add the 'Burn Bar' to the top of the screen. It essentially tells you how you measure up against other people who have done the same workout. Honestly, it fired up my inner competitive streak in no time.
Of course, not everyone wants to dive right in to Beast Mode, and one of the best things about Apple Fitness+ is that it caters for all abilities. Generally the workouts offer modifications throughout and/or different speeds and resistances on the machinery, so you can choose your difficulty level.
If you're just starting out on your fitness journey, there's a whole area called 'For Beginners' on the Fitness+ tab. Here, you'll find speciality created workouts to help you build stamina, strength and flexibility as you work towards your fitness goals.
Alternatively, if you're after something simple and quick, there's actually a whole section devoted to exactly this - aptly called 'Simple and Quick'. These are short, sharp workouts that deliver results.
I was personally really impressed by these workouts. One of the things I hear most often from exercise newbies is how intimidated they feel going into a gym, often with no idea what they're doing. Apple Fitness+ makes everything nice and easy for anyone just starting out. It's also great for those who are returning from a break from exercise, perhaps after injury.
APPLE FITNESS+: WORKOUT TRACKING
Apple Fitness+ is built around the Apple Watch, so naturally everything is monitored and tracked as you workout.
On the whole, I find the Apple Watch stats to be pretty reliable. I don't see the calorie burn as being overly optimistic (no-one actually burns 1,000 calories on a 5km run) and when I've tested the best heart rate monitors, the results have been near-identical to those from my Apple Watch.
During your chosen workout, all your metrics are on the screen that you're viewing from, whether that be an iPhone, an iPad or Apple TV. So are your Move, Exercise and Stand rings - but more on those later.
As is always the case with Apple Watch, you can also share your activities with family and friends to see Fitness+ workouts completed. You can also share workouts on social media - because everyone likes a healthy brag every now and again!
In need of fit kit for your at-home workouts?
APPLE FITNESS+: USER EXPERIENCE
When it comes to user experience and how easily a platform can be navigated, I tend to think 'would my mum be able to figure it out?' I feel she's a good set point: she loosely knows her stuff when it comes to tech, but she's not super savvy.
In the case of Apple Fitness+, the answer is yes.
The Fitness+ tab on the Fitness app is nice and obvious, and the workout types are clearly labelled at the top of the screen so you can go straight to what you like.
You can also select by trainer, workout length (from 10 minutes to 45 minutes), difficulty level and popularity via the super-easy options.
Once you've chosen your workout, you can even watch a quick preview to make sure it's the right one for you.
All the workouts are clear and simple to follow. Handily, you can also download any of the workouts to your device to use when you're offline. I downloaded a couple to take to my gym, as the wifi there is pretty sketchy.
APPLE FITNESS+ : SYNCING WITH APPLE WATCH
As the Fitness+ experience is built around Apple Watch, it will come as no surprise to find that this experience is sleek, polished and seamless.
Not already an Apple Watch user? Let me explain. On the Apple Watch, you're able to track your heart rate and calories burnt during a workout. These count towards your Activity Rings, comprising Stand, Exercise and Move, with set goals for each every day.
Each goal is represented by a different coloured ring on your watch face. Complete the goal, and the ring closes. Of course, you can complete your goal more than once - say your daily Exercise goal was 30 minutes, you might close your ring five times over if you did 2.5 hours of exercise.
Your Move goal is calories burnt, and your Stand goal is the number of hours a day that you get up and move. Desk job? This is when the Stand goal becomes particularly useful, with hourly reminded to stand-up if you've not done so.
When I workout, I select the type of workout on my Apple Watch and it starts to track. When I'm finished, I select 'End' and then it saves the relevant data to my Fitness app.
With Apple Fitness+, any workouts you do also get added to the Fitness app, in addition to the metrics appearing on-screen during the session.
During the workout, if the trainer asks you to check your heart rate, the heart rate metrics are highlighted. If one of your rings happens to close during your workout, you'll be met with a little on-screen celebration.
Honestly, this is one of the most motivating workout platforms I've ever tried - and Apple Fitness+ only adds to this.
APPLE FITNESS+: WORKOUT MUSIC
On Apple Fitness+, the trainers incorporate music throughout their workouts. Fancy some powerful rock anthems to get you through? Or keen for some old school R'n'B? You can choose from nine different music styles, so you'll certainly find something that works for you.
All music is played through Apple Music, however you don't need a subscription to listen to the music on Fitness+ (hoorah!). However, you do need a subscription if you want to highlight favourite songs or download the playlists.
APPLE FITNESS+: VERDICT
All in all, Apple Fitness+ is great. Honestly, it really does tick all the boxes.
For the better-than-competitive price, you get great workouts led by inspiring, exciting trainers, as well as a simple-to-use Fitness+ tab, nicely incorporated into your Fitness app.
The workouts are fun yet challenging and cater to all abilities, so everyone will find it useful and effective in their own way. Plus the user experience is seamless - but to be honest, when is anything made by Apple NOT seamless?
Syncing with Apple Music is also a massive plus, and the fact that you can listen to Apple Fitness+ playlists without an Apple Music subscription is really helpful.
Also consider…
Probably Apple Fitness+'s biggest competitor in the market right now. Subscribe to FIIT (opens in new tab) for an abundance of daily scheduled workouts lead by top class trainers via the app. Plus, connect your phone to your TV and you're transported into the FIIT studio for follow-along workouts.
It's more expensive than Apple Fitness+ at £20 a month or £120 for the year (for US users, the cost converts to dollars at checkout), however it's compatible with Apple, Fitbit, Samsung, MyZone and more of the best fitness trackers.
As you exercise, your stats show up on the screen as well as a leaderboard so you can compare your workout results with others who are also doing the same workout.
One of the original workout platforms, Daily Burn (opens in new tab) offers thousands of different workout videos which you can stream from your TV or laptop for $14.49/£14.99 a month. As with FIIT, you aren't limited to a specific device, as Daily Burn works across a multitude of platforms.
The range of workouts is the really impressive thing about Daily Burn; there's everything from maternity yoga to bodyweight training through to low-intensity physical rehab guidance to high-intensity cardio, strength and cross training.
Honestly, the extensive list is great but on the down side, if it's metrics and stats you're after, Daily Burn doesn't connect with your tracker.
Lucy is a freelance journalist specializing in health, fitness and lifestyle. She was previously the Health and Fitness Editor across various women's magazines, including Woman&Home, Woman and Woman's Own as well as Editor of Feel Good You. She has also previously written for titles including Now, Look, Cosmopolitan, GQ, Red and The Sun.
She lives and breathes all things fitness; working out every morning with a mix of running, weights, boxing and long walks. Lucy is a Level 3 personal trainer and teaches classes at various London studios. Plus, she's pre- and post-natal trained and helps new mums get back into fitness after the birth of their baby. Lucy claims that good sleep, plenty of food and a healthy gut (seriously, it's an obsession) are the key to maintaining energy and exercising efficiently. Saying this, she's partial to many classes of champagne and tequila on the rocks whilst out with her friends.