Fiit review: an excellent fitness app - and the best choice for most people
The Fiit: Workouts & Fitness Plans smartphone app features innovative live classes, excellent in-app performance tracking and a nice array of disciplines to keep you busy in your home gym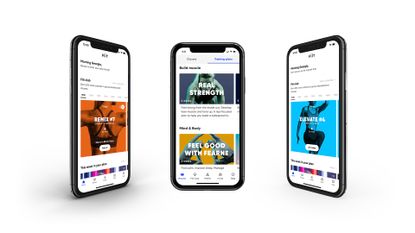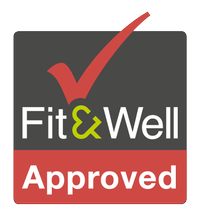 (Image credit: Fiit)
Reasons to buy
+

A holistic approach to training that works

+

Top quality trainers that motivate

+

An onus on correct form and exercise alternatives if you're struggling

+

Stretching, mobility and yoga sessions to aid recovery

+

Enticing group classes for added gamification
Reasons to avoid
-

Costly monthly subscription

-

Exercises limited to bodyweight or basic equipment

-

Can never replace the expertise of a good personal trainer

-

Relies heavily on commitment from user
There are plenty of reasons why the Fiit: Workouts & Fitness Plans app took the top spot in our round-up of the best fitness apps - reasons this Fiit review will lay out.
For many of us, the thought of constructing a home gym is out of the question, simply because it can be massively expensive and requires the sort of spare floorspace most of us aren't fortunate enough to own. That's a shame, because with many public gyms still out of bounds or tricky to access, working out from a living room or garden is now more appealing than ever.
Fret not, because the Fiit: Workouts & Fitness Plans app for iOS and Android devices is designed to bring the same group fitness mentality into a domestic setting, featuring a plethora of personal trainers, Pilates specialists, yoga teachers and mobility experts to assist in not only crafting but making sure you stick to an intense fitness programme.
If you can't get to a personal trainer or exercise class (which is more challenging that ever, thanks to Covid), what could be a better alternative than a wealth of experts right there in your pocket?
Access to the platform costs as little as £10 a month if you sign up for a 12 month plan, or £20 a month if you fancy the rolling contract (if you're not UK-based, prices convert to your local currency at checkout).
This unlocks over 600 pre-recorded classes, more than 20 training plans, and the ability to join group classes with live leaderboards should you require a little competition to get you fired up.
What's more, Fiit's content is regularly updated, so it's highly unlikely you'll exhaust the, erm, exhaustive back catalogue of content any time soon.
Fiit app: Prices and features
Although dangled in front of a user as a piece of free-to-download content, Fiit is actually only free for a 14 day trial. After that it costs £10 a month if you sign up for 12 months, £15 a month if you commit to paying £45 every three months and £20 a month if you prefer the no commitment, rolling contract plan.
Not in the UK? If you join via the Fiit website, payment will be taken in British Pounds and converted into your local currency, whilst if you join via your smart device, payment will be taken in the local currency of your App Store.
Once you're all paid-up, all of the features are unlocked. However, getting the most out of the app really requires a compatible fitness tracker. Fiit will sell you its own device for £45, which partners with something like a Wahoo TickrX and tracks heart rate and movement via a chest strap, allowing the app to workout calorie burn and intensity, as well as count reps and rank your performance in the live leaderboards feature.
The Apple Watch, Polar H10, Garmin Premium HR monitor, MyZone belt, Moov HR Burn, F45 Lionheart and all Orange Theory devices are also compatible, but only offer the basic heart rate and calorie tracking. An exhaustive list of compatible devices is available on the Fiit website.
Committing to a full year of Fiit seems like a big step, but it works out at only £10 per month. This feels like good value compared to the sort of gym memberships that offer expert-led group classes as part of a monthly membership, which can cost in excess of £60 per month.
That said, the app is still predominantly limited to body weight exercises, so requires the purchase of dumbbells if you'd like to try some of the more technical strength classes (handily, we've already selected the best adjustable dumbbells for you).
Fiit also can't replace the access to equipment that a commercial gym offers. If that's what you're after, see our pick of the best treadmills, best rowing machines and best elliptical machines to build an at-home gym.
Fiit app: Class structure
The variety of classes and trainers featured in Fiit is impressive, with leading names in the fitness game running things. Alex Crockford is on hand to build strength, Gede Foster takes fat burning to the next level and Richie Norton improves mobility and mental strength with his unique approach. These are just a few examples, but there's essentially a workout plan, dedicated trainer and class for most disciplines and end goals. There's even a category dubbed 'quiet workouts' for those with 'dodgy knees or downstairs neighbours'.
The classes range from quick 10 minute blasters to full-on 45 minute slogs, with sessions to suit most levels of fitness. As a keen gym-goer (and atypical bloke), I set the difficulty level to 'Advanced' and attempted a few strength building circuits classes with the inimitable Gus Vaz Tostes calling the shots.
Many of these sessions feature a mix of tempo training (slowing down or speeding up repetitions of individual exercises), High Intensity Interval Training and Superset training, where you're asked to perform two or three tough exercises back-to-back with minimal rest periods.
There's an option to workout with just bodyweight or you can filter the classes that use basic equipment, such as a set of dumbbells, a kettlebell, resistance bands or a pilates ball. The dumbbell workouts I attempted were challenging to say the least, incorporating extremely high levels of repetitions and complex moves, such as squats thrusters, which work both the lower body and shoulders to bursting point. Although only 25 minutes in length, the first few workouts I tried left me short of breath and with aching shoulders the following day. A sign of a good workout.
Fiit app: Gamification
Things really hot up when embarking on a scheduled group class, as suddenly, every rep and burst of effort counts. Here, individuals are encouraged to scan a calendar of upcoming group classes, which feature a leaderboard where users are placed based on the readout of a heart rate monitor or compatible fitness tracker.
We all know fitness trackers are fairly unreliable and something like this could easily urge someone to bust out thousands of terrible reps, rather than focussing on form, but the fact it tracks heart rate and calorie burn means it gives a good indication of effort. Trust me, seeing your name wallowing at the bottom of a live leaderboard is enough to have you squeezing out a couple of extra reps or pushing a bit harder in order to compete.
Better still, Fiit members can also schedule private group classes with friends, allowing folk to hit up a favoured class and throw the challenge of a live leaderboard into the mix. It's a neat feature but I personally found the charismatic instructors enough of a motivation to "pull the pin" and "really go for it" towards the end of a workout, without being publicly named and shamed.
Fiit app: Recovery and flexibility
Unlike many workout apps on the market, Fiit takes a holistic approach to training, encouraging users to try a variety of classes, rather than simply hammering the strength training every day. For example, it will suggest a 10 minute stretching and mobility class following bouts on intense training.
I'll be honest, I don't usually have much time for stretching and mindfulness, but I enjoyed the fact the app served me an easy to access 25 minute lower body stretching classes after a particularly tough leg workout and as a result, I went back for more after I found it helped relieve some lower back pain.
Better still, embarking on one of the training plans (more on those in a minute) essentially creates a programme that helps torch fat and built muscle but also aid recovery with additional mobility classes and tuition on breath work, which helps justify that monthly expense.
Fiit app: Training plans
To get the most out of your Fiit membership, it pays to embark on one of the many training plans, which cover everything from dedicated strength training and muscle building to fat loss and toning programmes. There's even a four-week programme that hones in on bums and tums.
Once you've selected your desired programme, it's simply a case of remaining dedicated and following the number of classes set. The app helps by popping up reminders when it's time to workout. A particularly intense 'Build' programme I decided to subscribe to featured four classes a week for five weeks. It feels like a big commitment, but many of the included classes were fairly quick 25-minute sessions with little need to set up equipment. A set of adjustable dumbbells and a training mat is all that was required.
You can also adjust the difficulty level of the plan before proceeding and all of the trainers I worked out with were good at focusing on perfecting exercise form and using the correct tempo, rather than merely demanding I smash out as many flapping reps as possible.
In fact, even the trainers resort to slightly easier variants of the exercises as the workouts get tougher, which mitigates the risk of injury and makes things more manageable. It was nice to know I wasn't the only one dropping to my knees after the umpteenth push up.
Fiit app: Limitations
As good as the Fiit app is, it still has its limitations, namely the difficulty surrounding gradually overloading weights and the sort of exercises used, seeing as there's a lack of available equipment. In reality, there is a limit to the amount you can work your pecs or build Chris Hoy thighs with a pair of mediocre dumbbells, even if you are lucky enough to have a decent weight spread. There's a reason gyms are kitted out with all manner of equipment and a reason why members return regularly.
With that in mind, the app might not suit those looking to get to the extreme levels of the strength spectrum or those who are looking to get ridiculously ripped, although that's probably possible with some serious dietary dedication and a commitment to out-repping yourself with every workout.
Fiit tries to promote this gradual overload by counting reps and tracking intensity, urging users to push harder every session, but this only works if you have the correct piece of tracking equipment and even then, it's not massively reliable. It remains down to the individual to produce both quality reps and increase the quantity over time. Something that a good personal trainer would normally take care of.
Fiit app: Verdict
Fiit is an excellent tool to keep in shape when access to the gym is limited or out of the question, as it fuses the encouragement and exercise tuition a quality personal trainer would normally provide with just enough gamification to keep those new to fitness interested.
Better still, it covers a wide array of disciplines and will appeal to all abilities, even challenging those seriously into their fitness. The monthly fee is difficult to swallow and the fact that the workouts are limited chiefly to bodyweight exercises means sessions do feel a little repetitive after a while, but it's a great platform to help hit fitness goals, without the need to venture out of the home.
To learn more and start your free trial, visit fiit.tv
Also consider
There are hundreds of personal training apps out there claiming to be able to whip you into shape, but very few boast the premium feel of Fiit, nor do they go into as much depth when it comes to offering a holistic approach to training.
Chris Hemsworth's Centr is arguably the closest and goes even further by offering dedicated meal plans, alongside over 1,000 workouts from the top trainers tasked with crafting movie star bodies. It's a very enticing offering and with discounts applied, it costs around the same as Fiit, although you will have to put up with a lot of American accents.
Peloton is also an option here and, contrary to popular belief, you don't need to fork out over $2,000/£2,000 on a bike to enjoy it. There are spinning sessions if you own a turbo trainer, but also strength workouts and yoga classes. Digital membership costs £12.99 a month after that. From December 26 2020, the brand is also branching out into running with the launch of its Peloton Tread.
Free options include a basic, non premium version of the Nike+ Training Club app, which offers some great workout guides and videos, but won't hold your hand through a tailored plan like Fiit does.
An automotive and technology writer by trade, Leon keeps in shape by lifting heavy objects inside and riding various machinery outside. Leon is an Editor who has written for Wired Uk, The Sun, Stuff Magazine, and Fit&Well's sister title, T3. Now though, Leon is working for The Gear Loop covering just about everything from hiking to kayaking.