Black Friday supplements deals: the best discounts on protein powder and vitamins
Save on vitamins, protein powder and gym supplements this Black Friday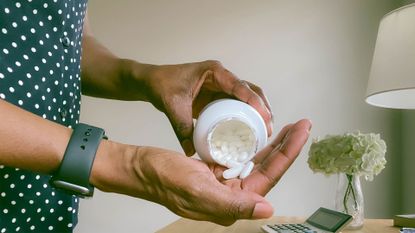 (Image credit: Getty)
If you've been waiting to invest in some supplements or protein powder, then prices rarely get lower than Black Friday. Although the event is still a few weeks away, we are already seeing some great deals pop up on retailers like Amazon, Best Buy, and Target.
We've scoped out the best early Black Friday supplement deals that we can find, whether it's protein powder you can buy in bulk while the price is low, or a premium vitamin D supplement to get you through the winter. If you can't wait for the big day itself (November 24) these are the best discounts you can find today.
At Fit & Well, we are passionate about recommending high-quality supplements and have tested everything from menopause supplements to B12 tablets, so you can trust our recommendations. When testing we consider the size, flavor and texture of supplements, as well as their nutritional value and price point, to help you choose the best of the bunch.
Black Friday quick links
Protein Powder deals
Supplements deals
When do supplements go on sale?
Supplements and protein powders go on sale from as early as a month ahead of Black Friday and Cyber Monday. The closer we get the Black Friday (Friday 24th November), the better the deals get, so if you've had your eye on something in particular, it might be worth holding out until later in the event to see if the price drops any further.