Best menopause supplements: Beat hot flushes, dryness and other symptoms
Our guide to the best menopause supplements that can help with a host of common symptoms
Included in this guide:
1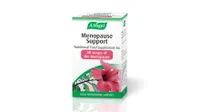 A.
Vogel Menopause Support
2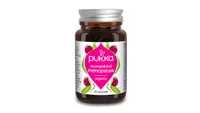 Pukka
Herbs Womankind
3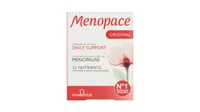 Vitabiotics
Menopace
4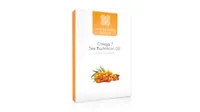 Healthspan
Omega 7 Sea Buckthorn Oil
5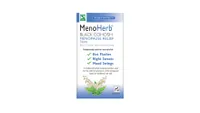 MenoHerb
Black Cohosh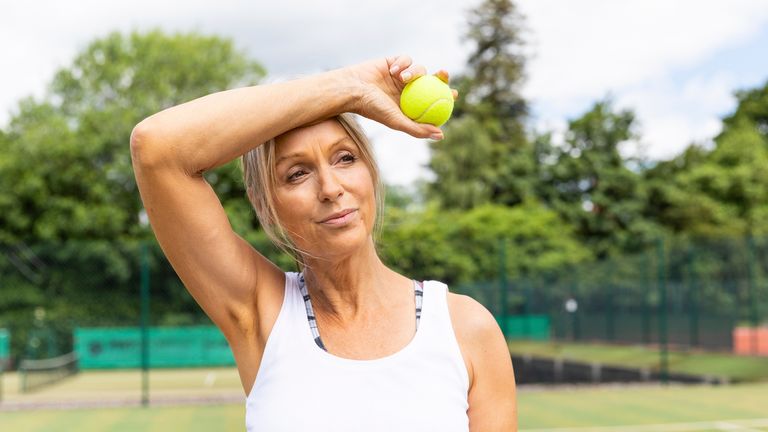 (Image credit: Getty Images)
By Fit&Well , Charlotte Haigh
The best menopause supplements can help if you're struggling with troublesome symptoms, such as hot flushes, night sweats and mood swings.
Whilst some women breeze through this phase, many start to experience symptoms two to eight years before periods stop completely – a time known technically as perimenopause. As the average age for that final period is 51, most women will experience perimenopausal symptoms in their forties, a busy time of life when you may be at the peak of your career, raising a family and/or single and dating – so symptoms such as irritability, hot flushes and tiredness are probably the very last thing you need.
'Menopause can be a very difficult time for women,' says Ms Tania Adib, gynaecologist at The Medical Chambers Kensington. When it comes to the best menopause supplements, she recommends hormone replacement therapy, or HRT.
'HRT can be an excellent option for those women who are able to take it. But if you can't take HRT or choose not to, there are many supplements that can help along with lifestyle changes.'
For example, our best all-rounder, A. Vogel Menopause Support contains soy isoflavones, gentle plant oestrogens many women swear by for balancing symptoms like hot flushes and poor sleep. Meanwhile, MenoHerb Black Cohosh, another of our picks, contains a herb known to help with various common symptoms.
How to choose the best menopause supplements for you
'Diet and lifestyle changes can really help improve menopause symptoms,' says nutritional therapist Ali Cullen, who specialises in helping women at this time. 'There are plenty of herbs and nutritional supplements that can help too, so it's finding what's right for you.'
Different supplements contain ingredients shown to help with different symptoms. So the key is to think about the symptoms that bother you most and try to match those up with a supplement that's likely to help.
Vasomotor symptoms
Vasomotor symptoms – AKA hot flushes and night sweats – affect between 60 and 85 per cent of women to some degree and frequency, according to Menopause Matters. If you're one of them, you may want to reach for a supplement containing black cohosh, which some trials suggest may reduce hot flushes by 25 per cent. A 2018 study also found that soy isoflavones can help.
Vaginal dryness
If vaginal dryness is an issue, sea buckthorn oil - also known as omega 7 - has been shown to ease it, according to a study published in midlife health journal Maturitas.
Mood swings
A review of studies published in the journal Menopause found black cohosh and St John's wort could balance menopausal mood swings.
And if you just want to make sure you're giving your body general support while it's going through this big change, a good multivitamin slanted towards this time of life might be all you need.
Here's a caveat, though: while menopause gives lots of women the opportunity to take charge of their wellbeing, if you're really struggling with symptoms - whether it's anxiety, insomnia or hot flushes - don't plough on alone. Menopause can be challenging for a range of physical, emotional and social reasons, and you may need extra support from your doctor. And it's always worth mentioning you should speak to your doctor before you take any supplement, to make sure it's safe for you.
The best menopause supplements you can buy right now
1. A. Vogel Menopause Support
The best menopause supplement for most people
Specifications
Recommended dosage: One tablet twice daily with food
Suitable for vegans: Yes
Reasons to buy
+Suitable for all menopause stages+Safe to take with HRT
Reasons to avoid
-You're pregnant or breastfeeding-You're on hormonal contraception
Soy isoflavones are mild plant oestrogens that can help by balancing some of the common symptoms of menopause, such as hot flushes and night sweats. In this supplement, the isoflavones are taken from an extract of soya beans. The product contains other nutrients, too, including magnesium, which may help ease tiredness and fatigue, common issues around menopause. And because it's gentle, you can use it even if you're taking HRT, although it's always a good idea to check with your doctor first. Furthermore, the price makes it a good-quality option for most budgets
2. Pukka Herbs Womankind
The best premium menopause supplement
Specifications
Recommended dosage: Two capsules daily
Suitable for vegans: Yes
Reasons to buy
+Organic+A traditional approach
Reasons to avoid
-Limited evidence-Pricier than some options
Ayurveda is the traditional Indian medical system, working with native plants to bring balance back to the body. This supplement is based on shatavari, an adaptogenic herb considered a tonic for the female reproductive system. Although it's been in traditional use throughout the ages, like many medicinal herbs, shatavari hasn't been studied extensively – but one 2018 study did suggest it may help ease hot flushes and night sweats.
This nourishing supplement also contains sage, known to help with vasomotor symptoms, anti-inflammatory turmeric, and B vitamins, important for energy and mood. With all-organic ingredients, it's suitable for vegans and has fans swearing it's helped where other products haven't.
3. Vitabiotics Menopace
The best budget menopause supplement
Specifications
Recommended dosage: One tablet daily with main meal
Suitable for vegans: No
Reasons to buy
+Wallet-friendly+A good multivitamin
Reasons to avoid
-You're taking another multivitamin-Doesn't contain medicinal herbs
From Vitabiotics' popular range of budget multivitamins, Menopace emphasises some of the nutrients that matter most at this time of life. In fact, it contains a total of 22 nutrients, including vitamin D and magnesium, important for healthy bones as oestrogen falls, vitamin B6 to help regulate hormonal activity, and B12 for energy release. You also get a dose of soy isoflavones, shown to help with hot flushes and other menopausal symptoms.
This isn't the supplement for you if you're looking for the benefits of medicinal herbs, such as black cohosh. But if you want a bit of insurance to top up your balanced diet at midlife, you can't go far wrong. As it's a multivitamin, though, be careful with other vitamins you're taking as you may end up overdoing them.
4. Healthspan Omega 7 Sea Buckthorn Oil
Best menopause supplement for easing vaginal dryness
Specifications
Recommended dosage: One to two capsules daily with water
Suitable for vegans: Yes
Reasons to buy
+May ease a distressing symptom+May also boost skin and eye health
Reasons to avoid
-Not a general menopause supplement-Could get pricey over time
A drop in oestrogen at menopause can lead to dryness and irritation in the mucus membranes, including your eyes, mouth and intimate area. Vaginal dryness, in particular, can be a difficult and embarrassing symptom, affecting your sex life and relationships.
Whatever you do, don't put up with it – there are solutions from both your chemist, in the form of internal moisturisers, and your doctor, in localised HRT.
But if you want to help treat it through supplements, give sea buckthorn oil a go – some evidence suggests it can help moisturise mucus membranes, such as those found in your eyes and genito-urinary tract.
This supplement also contains vitamin A, to help maintain eye and skin health. It's available directly from the Healthspan website, with worldwide shipping available.
5. MenoHerb Black Cohosh
The best menopause supplement for common symptoms
Specifications
Recommended dosage: One tablet daily
Suitable for vegans: No
Reasons to buy
+May help vasomotor symptoms+May also support mood
Reasons to avoid
-You're taking other medicines-You want a broader range of nutrients
This product, from respected herbal medicines company Schwabe, is based on black cohosh, currently one of the most-researched herbs for menopausal symptoms.
A perennial plant native to North America and traditionally used by native Americans to help in female health conditions, recent studies suggest it may have a role in menopause, particularly hot flushes, night sweats and those pesky mood issues that come and go, such as irritability and restlessness.
You're getting pure black cohosh here, so this isn't the product for you if you're looking for a supplement with other nutrients, but it's safe to take alongside a multivitamin. As black cohosh may have hormone-like actions, this isn't one to take if you're on HRT or other hormonal treatments, or if you may be pregnant.
Schwabe are a UK-based company, but they offer worldwide shipping via their website.