I packed on 22lbs of muscle — these are the Black Friday fitness deals I used to do it
These six Black Friday deals on strength training tools and supplements helped me build lean muscle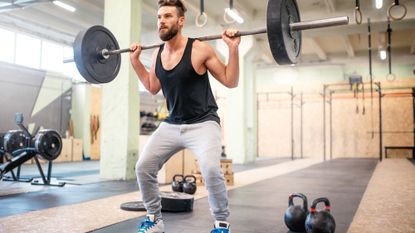 (Image credit: Getty Images)
Over the last 18 months, I've built over 22 lbs of muscle. I had a consistent resistance training schedule and carefully planned diet, but having the right supplements and equipment helped.
Most of the essentials have found their way into this year's Black Friday fitness deals, so I thought it was about time I shared the products that helped me make these gains, even if it was far from easy.
When I stepped into the gym as a skinny 16-year-old, I fell down nearly every fitness pitfall going, with minimal progress as I ate too little in an attempt to see my abs or overtrained some muscles (chest, biceps, I'm looking at you) while neglecting others in my legs and back.
But after dedicating countless hours to the task, I started to make some muscle-building headway. And now, ten years on from my first foray onto the gym floor, I sit at just shy of 210 lbs – some 55 lbs heavier than my teenage self. And these are the items I used to get me there.
Black Friday deals on equipment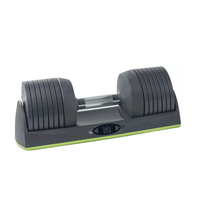 JAXJOX DumbbellConnect| Was $499.99, now $199.99 at Best Buy
I have a pair of these adjustable dumbbells at home and use them for accessory movements like dumbbell box step-downs and lateral raises. These help build muscle and can also be used to strengthen the working joints and aid injury prevention in the future. What's more, they're now down 60% at Best Buy, saving you $300.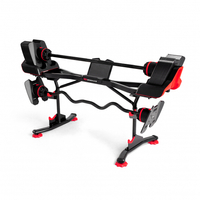 Bowflex SelectTech 2080 Barbell with Curl Bar | was $599, now $449 at Bowflex
The focus of all my workouts is compound moves like the squat, deadlift, and bench press. I also train with Olympic lifts like the snatch and clean and jerk, using bumper plates so I can drop the bar safely. This barbell and curl bar package from is $150 off right now, and it has everything you need for a great workout.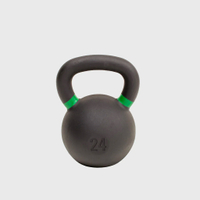 BLK BOX Cast Iron Kettlebell 2.0 24kg | was $67, now $60 at BLK BOX
It was important to me that I maintained a functional, working body. So, while it's not optimal for all-out growth, I continued some conditioning work alongside my strength training. Kettlebells are fantastic tools for working into a high-intensity workout that will have your muscles and lungs working overtime. I own this BLK BOX weight, but any item from our roundup of the best kettlebells will do the trick.
Black Friday deals on nutrition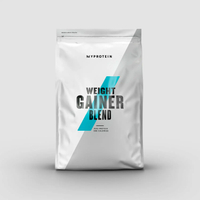 Myprotein Weight Gainer Blend | was: $54.99, now $22.49 at Myprotein
I'll do some formal exercise most days and tend to be active outside the gym, too, with hobbies including cycling, wild swimming, and walking the dog. So this weight gainer shake is ideal, with 50g of carbohydrates, 370 calories, and 30g of protein in every serving. It helps my body recover from hard workouts and gives me the fuel to perform at my best. Save 50% right now with the code DEAL at checkout.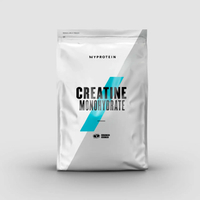 Myprotein Creatine Monohydrate Powder | was $34.99, now $17.49 at Myprotein
After introducing creatine into my diet a couple of years ago, I quickly found I felt stronger in the gym. You can mix it into your post-workout protein shake or even take it with water. While you can get some from your diet, this supplement helps you stay topped up to hit your goals. Save 50% today with the code DEAL at checkout.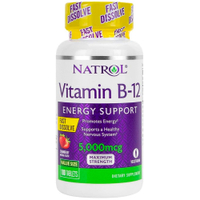 Natrol Vitamin B12 | was $9.99, now $7 at Amazon
As a vegetarian, I use vitamin B12 supplements like this one from Natrol to make up for possible deficiencies in my diet. Among the benefits of B12 are its role in forming DNA and red blood cells and its ability to help us use the protein we eat. But it isn't found in many plant foods, so it can be worth supplementing for those following vegetarian and vegan diets. Don't miss out on this 30% saving.
It's not been an overnight transformation, but I've learnt a lot about how to get the most efficient workout in the process. These weights and supplements have played a key role in getting me to my target.
If you're after a bit more variety, plus a range of equipment for every budget, this year's Black Friday weights deals include massive discounts on premium adjustable sets and fixed-weight options for under $50.
Plus, the best protein powders for weight loss are ideal if you're looking to build lean muscle. They're packed with protein but low in added sugar and fat, making them ideal for your next post-workout shake.
Harry Bullmore is a Fitness Writer for Fit&Well and its sister site Coach, covering accessible home workouts, strength training session, and yoga routines. He joined the team from Hearst, where he reviewed products for Men's Health, Women's Health, and Runner's World. He is passionate about the physical and mental benefits of exercise, and splits his time between weightlifting, CrossFit, and gymnastics, which he does to build strength, boost his wellbeing, and have fun.
Harry is a NCTJ-qualified journalist, and has written for Vice, Learning Disability Today, and The Argus, where he was a crime, politics, and sports reporter for several UK regional and national newspapers.