I'm training for a marathon and these Asics Black Friday deals are what I'm buying
These Asics Black Friday deals mean I can finally forget shin splints after a run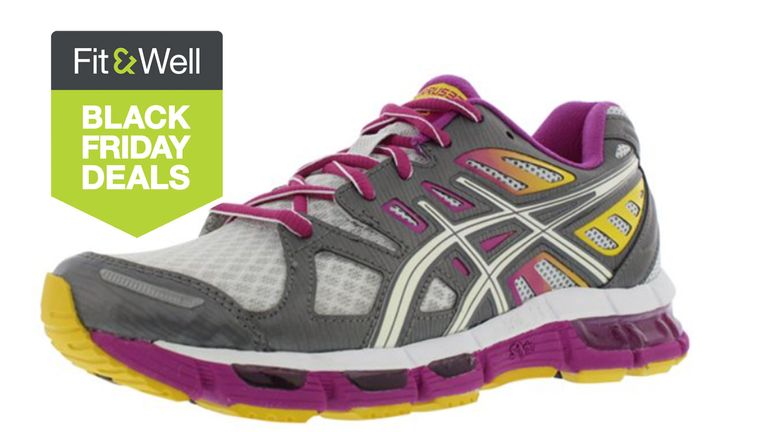 (Image credit: Walmart )
THIS DEAL HAS NOW ENDED
These Asics Black Friday deals are giving my knees a new lease of life. What on earth am I talking about, you might be asking. But over the last six months, I've been training for a marathon and the biggest takeaway so far is if you haven't got the right trainers, your knees really won't thank you for it.

Even though the main event has ended, Walmart is still offering some incredible Asics Black Friday deals. Right now, you can get the ASICS Women's Gel-Nimbus 22 D Running Shoes for $60 cheaper (opens in new tab), reduced to $89! One of the most reputable brands in the running world, Asics is renowned for its supportive trainers around the globe.
In fact, we've included Asics trainers in our guide to the best running shoes for women. These really are pro-level trainers but with a much more affordable price tag right now, so snap them up while you still can.
Here are the top best Asics Black Friday deals available right now...
Asics Black Friday deals 2021: last chance to buy
ASICS Women's Gel-Nimbus 22 D Running Shoes | was $149, now $89 at Walmart (opens in new tab)
These extra supportive running shoes are now a huge $60 cheaper. Suitable for neutral to underpronation runners, the Gel Nimbus' are designed to be lightweight for effortless running.
I made the mistake of choosing any old pair of trainers when I started out running and after seeing a running coach, I decided if I was going to take on a serious distance race, I needed to get serious about my shoes too.
My coach recommended investing in new running shoes every 200 miles that I covered but even if you're just starting out with running, it's well worth getting your shoes sorted before you start noticing sore knees or even a bad back. But, aside from over Black Friday, these shoes don't normally come cheap which is why now really is the best time to buy some.
If you're looking for other fitness savings, don't miss our round-up of Cyber Monday workout clothes deals or Cyber Monday rowing machine deals.
Cyber Monday fitness deals: US retailer quick links
Sophie is Editor (Maternity Cover) at Fit&Well and has worked in digital publishing for over five years after previously working in print journalism. Heading up the team at Fit&Well, Sophie has worked across some of Fit&Well's biggest sister sites including TechRadar, Live Science, and Top Ten Reviews where she was a Section Editor. Her previous experience includes reviewing products, feature writing, and creating a magazine for cancer patients to support them through their treatment journeys. Sophie's love of all things fitness began when she was studying for a degree in English Language & Linguistics and she took up running in between lectures, which she found fantastic for stress busting. Since then, Sophie's switched to gym workouts and is trying her hand at yoga (although her Crow pose is still a long way off). Her top fitness tip? Find a form of exercise you enjoy and it won't feel like a chore.