Is Black Friday really the best time to bulk buy protein powder?
While it's tempting to wait for the January sales, we'd argue that now is a better time to take advantage of the deals.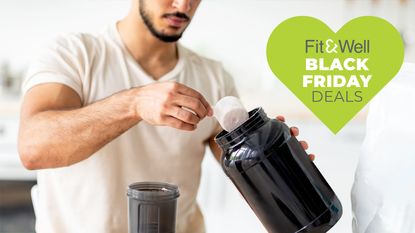 (Image credit: Getty)
Protein powder can be expensive, but with Black Friday deals and discounts you could effectively be getting 2-for-1 on some of the bestselling brands. Yes, you could try and hold out for January sales, but given that a lot of people start a new fitness journey at the start of the new year, you might find that your favorite flavors sell out quite quickly.
Also, if you're all fired up for a new muscle-building regime in 2023, it helps if you've got the stuff you need to hand. When you're trying to form new fitness habits, you can make your life a lot easier by removing any potential barriers that would stop you from working out. Even small things like not having exactly the right equipment can knock you off your game. Stocking up on the best protein powders and fitness equipment you need before you actually need it is actually an important part of successful habit-forming.
And you don't need much in the way of equipment; some cheap resistance bands and an exercise mat are all. It's also worth noting that you may not need any additional protein. Lots of people are able to get everything they need from food sources instead of powder, but if you know your dietary requirements are a bit steeper than the average Joe, the below products might come in handy.
Black Friday Protein Powder Deals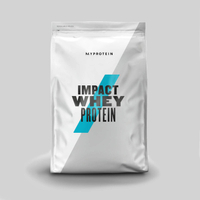 MyProtein Impact Whey Protein | was $44.99 Now $22.45 at MyProtein
Packing in over 80% protein content (according to MyProtein) this whey product should be fairly easy on the digestive system. Use code 'DEAL' to get 50% off at checkout.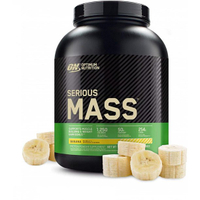 Optimum nutrition serious mass | Was $53.99 Now $39.99 at Walmart
There's 50g of protein packed into each serving of this protein powder, which comes in a creamy banana flavor. You can currently bag it for $14 less than usual.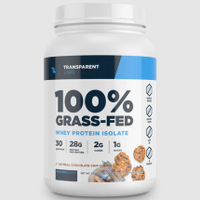 100% Grass-fed Whey Protein Isolate | Was $59.99 Now $45 at Transparent Labs
This powder packs in a whopping 88% protein content and a low 1g of sugar per serving. Flavors include oatmeal chocolate chip cookie and cinnamon French toast.
Black Friday vegan protein powder deals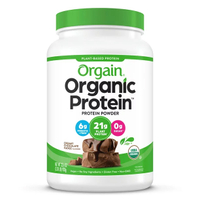 Orgain Organic Plant Based Protein Powder | Was $47.29 Now $26.99 at Walmart
This vegan-friendly option from Orgain Organic comes in a smooth creamy chocolate fudge flavor and offers a respectable 21g of protein per serving. Currently discounted by over $20, it's a good option for plant-based lifters.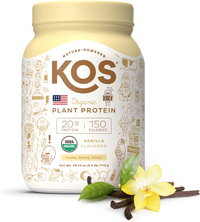 KOS Organic Plant Based Protein Powder | was $59.99 Now $36.74
Offering 20g of protein per serving, this creamy. vanilla flavored vegan powder is a steal at less than $37. It's a complete protein too, offering all 9 amino acids. Infused with organic vanilla, Himalayan salt and organic coconut milk, it should be a real treat in a shake.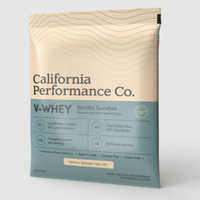 V-Whey Vanilla Sundae | was $29.99 Now $19.99
This is a small, quirky brand that focuses on making 'vegan whey' protein. It's bioidentical to dairy protein, but no cows were harmed during the making of the powder (instead the company introduced cow genes to microflora, which then imitated cow's milk production and eventually produced whey molecules). It's certified safe by the FDA and packs in 22g of protein.

---
What should I look for in protein powders?
First up you want a powder that's made mainly of just protein, with as few ingredients as possible. Also consider the type of protein that is being used – whey, casein, collagen, plant-based, pea or hemp. Each has its pros and cons (some aren't suitable for certain dietary requirements) so take that into account when stocking up.
Opt for one that is unsweetened, free of added sugars and artificial sweeteners, and if you can tolerate dairy, most people find that whey protein isolate is usually the easiest to digest. Many protein powders come with added vitamins and electrolytes that can help support your workout or weight loss journey, and look for a certification that the product is safe for public use.
If you're buying protein powder to build muscle or lose fat, a ratio of around 150 kcals per 25 grams of protein is ideal.
How should I use protein powder?
The most common way to use protein powder is to mix it with water, milk or a milk substitute and make it into a shake. You can also use it to bake protein pancakes, muffins, brownies or add to oatmeal. It's a versatile product that is well worth stocking up on this Black Friday when you see a good deal.
We'll be honest: you're not going to grow bigger muscles overnight or drop 10 lbs just by drinking a protein shake, plus, you can get all the protein you need from natural sources. But they are a great way to up your intake, build muscle and boost weight loss when used in conjunction with a balanced diet and regular exercise.
Get the Fit&Well Newsletter
Start your week with achievable workout ideas, health tips and wellbeing advice in your inbox.
Maddy Biddulph is a freelance journalist specializing in fitness, health and wellbeing content. With 25 years in consumer media, she has worked as a writer and editor for some of the bestselling newspapers, magazines and websites in the US and UK.
She is also a qualified L3 personal trainer and weight loss advisor, and helps women over 40 navigate menopause by improving their physical and mental strength. At Maddy Biddulph Personal Training, she runs one-to-one and small group training for menopausal women who want to get fit to ease symptoms and feel like themselves again.