Where to buy a treadmill
Wondering where to buy a treadmill? Here's everything you need to know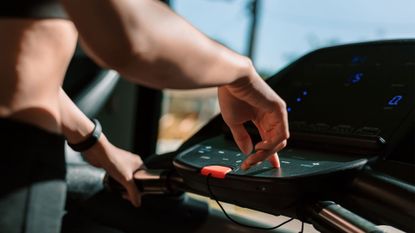 (Image credit: Getty)
Knowing where to buy a treadmill recently hasn't been easy with stock shortages affecting many big retailers. Thanks to the pandemic, more and more of us are working out at home. We're saving on gym memberships and there's the added benefit that you only have to travel as far as a room in your house. So, if you've caught the home fitness bug, you may be wondering where you can get your hands on in-stock models without waiting months for your new treadmill to arrive.
There are plenty of exceptional treadmills on the market. In fact, we've already compiled a list of the best treadmills, but, where is the best place to begin your search? With an increasing number of retailers offering high-end treadmills, it can be hard to know where to start.
To make things even more complicated, recent stock issues and changes to international shipping regulations mean that finding your favorite treadmill at a reasonable price is easier said than done. If you're struggling to get hold of the treadmill you're looking for, our tracking technology automatically pulls through retailers that sell treadmills.
Or, if you're ready to begin your hunt for where to buy a treadmill today, just keep reading.
Today's treadmill savings
Where to buy a treadmill in the US
Numerous reputable retailers sell treadmills in the US. We've narrowed it down to give you a go-to list of some of the best places to search for treadmills online.
Here is what you'll find in stock and on sale at these US retailers.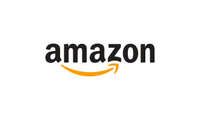 Amazon
Amazon offers a wide range of treadmill brands, including NordicTrack, Bowflex, ProForm, and Horizon Fitness. Prices range from around $220 to $10,000. At Amazon, you'll find a variety of shipping options.
On Amazon Prime products, you'll get free shipping and delivery within a few days. Other products may take several weeks to arrive.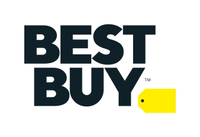 Best Buy
At Best Buy, you'll find a select range of reputable treadmill brands, such as NordicTrack, ProForm, and Bowflex. Prices range from around $500 to over $3,000, however, you can expect to find savings of up to $2,499.99, so this is a great option for shoppers after an unmissable deal.
Shipping options include free delivery within around four business days.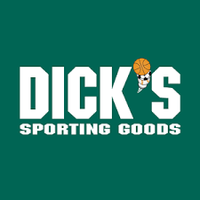 Dick's Sporting Goods
Dick's Sporting Goods offers an extensive selection of fantastic treadmill brands. You'll find reputable options like Horizon, ProForm, Sole, NordicTrack, Bowflex, and more.
Dick's Sporting Goods aims to ship items within three business days. With most treadmills, you'll need to choose a shipment date when you want to receive your treadmill.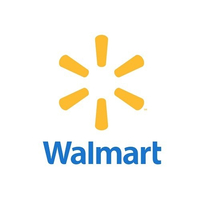 Walmart
You'll find dozens of treadmill brands at Walmart, including NordicTrack, Horizon, ProForm, and Sole. Walmart has some great pricing options for under $1,000 too.
Walmart offers shipping in two or three business days, and delivery straight from your nearest store.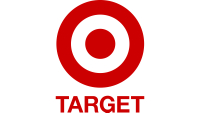 Target
Target has a smaller range of treadmills than some other retailers, but they do stock a range of Bowflex treadmills, along with treadmills by Asuna, Best Choice Products, Costway, and Essential Living. Target's treadmill selection is priced between $200 and $2,000.
Target offers free shipping on most of its products. With some treadmills, you'll be able to select two-day shipping, while others are subject to standard shipping times. You can also pick up your treadmill from your nearest location if it's available in store.
Should you buy a second-hand treadmill?
Another option is to purchase a second-hand treadmill. Most large retailers only sell new treadmills, but you may be able to find a second-hand treadmill from an online resale hub or at a secondhand store or a used sporting goods store. Of course, deciding to buy a pre-used treadmill comes with both its pros and cons which we've listed below.
Pros
Find a high-end treadmill at a low price
You may be able to buy from someone local and forgo the shipping time
Buying a used treadmill is an eco-friendly investment
Cons
It can be hard to discern the state of a used treadmill
You won't receive retailer offers such as free trials for fitness apps
Used treadmills often don't last as long
The warranty may have expired
While used treadmills may be a whole lot cheaper, they also come with setbacks. After all, you might not know the machine's history and it could be in worse shape than it initially appears.
That's why we think that the best option is to buy a fresh new treadmill during sales or with limited-time discounts—that way, you'll get a great deal without compromising on quality.
Get the Fit&Well Newsletter
Start your week with achievable workout ideas, health tips and wellbeing advice in your inbox.
Meg is a freelance journalist and features writer based in the UK. She covers culture, entertainment, lifestyle and health. Her writing has appeared in Cosmopolitan, Shondaland, Healthline, HelloGiggles, Reader's Digest, Apartment Therapy, and more. Meg has been interested in fitness for over a decade. She loves trying a wide range of exercise techniques including yoga, hiking, pilates and HIIT.