NordicTrack vs ProForm treadmill: which running machine should you buy?
Are you stuck on NordicTrack vs ProForm treadmill options? We compare the two treadmill brands to help you get your money's worth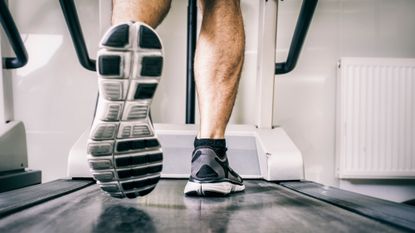 (Image credit: Getty)
Get the Fit&Well Newsletter
Start your week with achievable workout ideas, health tips and wellbeing advice in your inbox.
Thank you for signing up to Fit And Well. You will receive a verification email shortly.
There was a problem. Please refresh the page and try again.
Deciding between a NordicTrack vs Proform treadmill isn't that easy when you are browsing through some of the treadmill machines on sale right now. You may find as you scroll through options that they all begin to look and sound the same and that is why we are here to discuss the price, design, features, and overall verdict of both treadmill brands. Hopefully, this will narrow your search and help get your money's worth.
While both NordicTrack and ProForm are behind some of the best treadmills and come from the same parent company you won't find two of the same running machine from the two brands.
One of the key differences to consider for the NordicTrack vs ProForm discussion is that NordicTrack offers more high-end advanced treadmills while ProForm offers more budget-friendly running machines. We think that price is a really important factor when it comes to buying a sizable piece of home gym equipment.
Sales will impact the price you pay for a treadmill so the cost of course varies depending on when you buy. If you already know what you're after, we've rounded up a selection of retailers where you can grab the treadmills now.
NordicTrack vs ProForm treadmill: quick links
NordicTrack vs ProForm: price
NordicTrack does hold a reputation for pricing its treadmills noticeably higher than ProForm. You could find yourself paying over $3,000 for a top-of-the-range NordicTrack running machine or around $1,800 for a higher-end ProForm model.
If you are looking to buy a treadmill for under $1,000 you shouldn't bother with NordicTrack. Its lowest-priced machines just sit above that mark. Whereas you can pick up one of ProForm's cheaper models for around $699.
A NordicTrack machine will cost you more but its treadmills do offer advanced settings designed for people to take their indoor running and training to the next level. However, ProForm doesn't cop out on providing enhanced training options inside its models as well.
Winner: If you want a treadmill you can use regularly and it will help you reach your targets then ProForm will l certainly offer you a budget-friendly option, whichever model you go for.
NordicTrack vs ProForm: design and features
In terms of performance, you will find that NordicTrack treadmills tend to feature more powerful motors such as the NordicTrack EXP 7i, which runs at 3.0 CHP. A stronger motor allows the treadmill user to sprint, run, jog or walk and not experience a decline in the treadmill's performance. The ProForm T7 includes a slightly weaker motor of 2.75 CHP but this is still enough to walk and run on.
Both treadmill brands feature Bluetooth audio capabilities and speaker facilities within their running machines. Plus they both have models that are compatible with the iFit app meaning you have access to various workout programs and personal training input - if you so wish.
Not all ProForm treadmills have screens as large as NordicTrack models but if you are buying a treadmill mainly to workout then you shouldn't find a smaller screen to be an issue. Also, with some of the ProForm models being lighter, depending on the model you choose, you will find a ProForm treadmill slightly easier to move if rearranging your home gym.
Winner: If you are looking for a treadmill to train hard on then a NordicTrack motor may serve you best, letting you train to your maximum. However, if you want a no-fuss, does what it says on the tin treadmill to use for more general fitness at home then a ProForm model will do just this.
NordicTrack vs ProForm: app connectivity
Pretty much all ProForm and NordicTrack treadmills come with a free 30-day iFit membership, which you can choose to extend past the trial period. However, you can still use the machines without being signed up to iFit.
Winner: NordicTrack and ProForm offer the widest selection of treadmills with iFit so you can't go wrong with either brand here.
NordicTrack vs ProForm: user reviews
People who run regularly and take running more seriously tend to benefit most from a NordicTrack machine. For the higher end priced treadmills you do get a high-performing machine to facilitate your training no matter the intensity.
Others who like more casual exercise but still want to be able to complete proper workouts and reach certain goals get just as much satisfaction from a more budget friendly ProForm treadmill. Keen joggers and runners can still enjoy the benefits of using a treadmill from this quality brand.
Winner: You will find both brands offer good quality treadmills but in terms of customer satisfaction there are no stark differences between ProForm and NordicTrack treadmills, despite the price gaps between the two. If you are looking to save some money on a treadmill purchase ProForm is the budget-friendly yet good quality answer.
NordicTrack vs ProForm: verdict
Overall you can't go too wrong buying a treadmill from either of the sister brands: ProForm and NordicTrack. It really boils down to what you want your running machine to facilitate for you and your budget.
If you want a machine you can train hard and fast on then NordicTrack has the motor sizes to handle this but you will find yourself spending considerably more on a NordicTrack model. This is why we think most people looking for an everyday high-performing machine should buy from ProForm. ProForm offers prices that do less damage to your pocket but its treadmills are still designed to serve various exercise needs.
If you are also on the hunt for a way to listen to your own music whilst on your treadmill we can help you decide with our article covering Jabra Elite 75t vs 85t: which workout earbuds are right for you?
Get the Fit&Well Newsletter
Start your week with achievable workout ideas, health tips and wellbeing advice in your inbox.
Jessica is an experienced fitness writer with a passion for running. Her career in journalism began in local news and she holds a Masters in journalism. Jessica has previously written for Runners World, penning news and features on fitness, sportswear and nutrition.
When she isn't writing up news and features for Fit&Well covering topics ranging from muscle building, to yoga, to female health and so on, she will be outdoors somewhere, testing out the latest fitness equipment and accessories to help others find top products for their own fitness journeys. Her testing pairs up nicely with her love for running. She recently branched out to running 10Ks and is trying to improve her time before moving on to larger races. Jessica also enjoys building on her strength in the gym and is a believer in health and wellness beginning in the kitchen. She shares all of this on her running Instagram account @jessrunshere which she uses for accountability and for connecting with like-minded fitness lovers.