Shock Absorber Ultimate Run deal: 61% off the world's best sports bra at Wiggle
The Shock Absorber Ultimate Run sports bra has its price slashed by 61%. Check it out here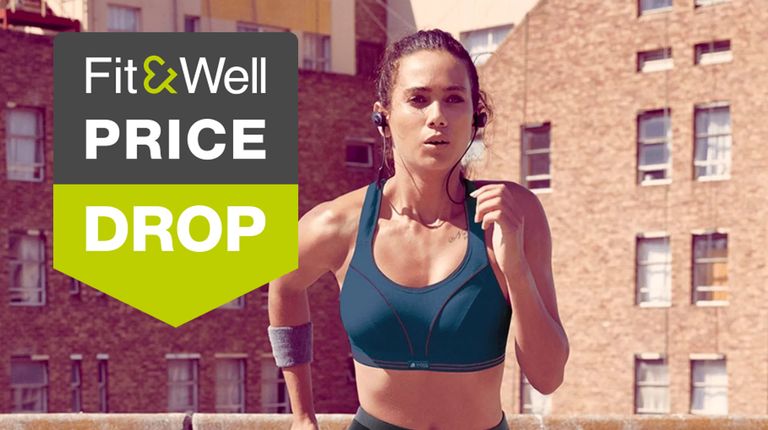 (Image credit: Wiggle)
We've been scouring all the best sports bras on the market, and if you know someone looking for a new fit, this is one deal we just had to share with you.
If you do regular cardio, then a good sports bra is an absolute must. In our expert opinion, the Shock Absorber Ultimate Run bra is the best sports bra ever made – and right now, you can get it for just $27 at Wiggle. That's better than half price, a massive 61% off!
Shock Absorber Ultimate Run deal: Get it here
Star deal
Shock Absorber Ultimate Run Bra in Grenadine | Was $70 | Now $27 | Saving 61% at Wiggle
We put this advanced bra top of the pile in our pick of the best sports bras - and for good reason. As well as unrivalled support, it's also got non-slip adjustable straps and is made with a moisture-wicking, breathable fabric. And at better than half price in this grey and red color combo, it's a total steal! View Deal
Shock Absorber Ultimate Run Bra in Grenadine | Was $57.39 | Now $24 | Saving 58% at Wiggle
Almost as big a bargain is the attractive 'Summer Fun' colour - a dark navy with zingy yellow trim. There's currently 58% off this style. Although at these prices, why not get both colors? View Deal
Why get the Shock Absorber Ultimate Run?
Ultimate Run is scientifically proven to reduce bounce by up to 78% - twice as much as the average bra. This level of firm and reliable support usually comes with a considerable price tag, with the Ultimate Run typically retailing for $70 - which is why these deals are so unbelievably good.
In our Best Sports Bra Guide, we said "Engineered to provide the perfect combination of encapsulation and compression, this bra will ensure that your ladies don't bounce around during high-impact exercise.
"This bra isn't just good for running; we've used it for everything from high-impact aerobics and cross-fit to mountain biking. A wide chest band combined with a high racer-back clasp to spread the load over a larger area of the back and shoulders means no pinch-points or chaffing, and the straps are easily adjustable so you can tailor their length to ensure the best possible fit."
Stephanie is Editor of Fit&Well. She has previously worked for titles including Woman&Home, MSN and Stylist, covering all aspects of women's lifestyle including health and fitness. Her preferred way of staying fit and well is sport: she regularly plays tennis and is obsessed with netball, which she's played since the age of seven. She currently plays with her London-based team, Cool Runnings, and is also a qualified Level 2 Netball Coach. During lockdown, Stephanie started strength training at home, and can now regularly be seen hobbling around her local area as DOMS kicks in. Happily, she's since discovered the joy of recovery days. As a result, her top fitness tip is: invest in a foam roller!