5 of the best breakfasts for weight loss: tasty, healthy ways to start your day
Get your day off to a great start with one of these best breakfasts for weight loss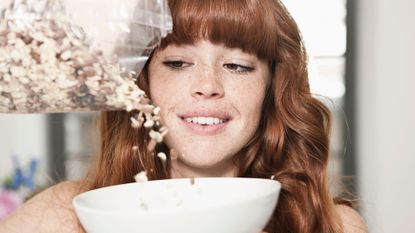 (Image credit: Getty Images)
Get the Fit&Well Newsletter
Start your week with achievable workout ideas, health tips and wellbeing advice in your inbox.
Thank you for signing up to Fit And Well. You will receive a verification email shortly.
There was a problem. Please refresh the page and try again.
If you're concerned with how to lose weight fast, you may think that skipping breakfast is a good place to start in order to save on calories.
However, in actuality, the right meal first thing can actually help you burning more calories in the hours that follow. It can also help stop hunger pangs and cravings for high calorie foods later on in the day, meaning you're less likely to snack.
But what are the best breakfasts for weight loss? Below, nutritionist Rick Hay shares five easy-to-make morning meals, all of which provide weight-loss boosting properties. Enjoy!
Proats
Don't be put off by the rather odd-sounding name. 'Proats' are simply oats with protein powder. There are many reasons why this is a great way to start your day if your aim is to lose weight.
'The fibre content of oatmeal can aid the digestive system and help with feelings of fullness,' advises Rick.
He adds: 'This combination of foods may also help to lower blood pressure and boost metabolism. Added protein helps with blood sugar regulation as do the oats so this should be a pretty satisfying breakfast that doesn't leave you hungry.'
Rick's recipe, outlined below, includes a teaspoon of cinnamon for taste and health benefits.
'Adding cinnamon supports weight loss, could help decrease cravings and may even help you lose visceral fat [the stuff that is stored around your internal organs, AKA the worst type of fat]'.
How to make breakfast proats
Mix together and heat 1/2 cup of old fashioned rolled oats, 1 cup of water and 1/2 a teaspoon of cinnamon in a pan. Once cooked, mix in 1 serving of protein powder (we've picked the best protein powders for weight loss for you). Top your bowl with fresh fruits.
Zoats
The names just get weirder, don't they? However, this is one bowl of oats that will leave you full till lunch, whilst providing you with a wealth of nutrients.
Rick explains that zoats are made with oats, zucchini (courgette) and egg - a perfect combination of protein, carbohydrate and good fat that will keep you fuller for longer.
Rick explains further: 'Eggs are a great source of many vitamins and minerals but I would definitely recommend buying organic. Their nutrient density helps you feel satiated and satisfied for longer.
'You're also getting the added benefits of the vitamins and minerals in zucchini, which includes vitamins A and C, as well as magnesium.'
Magnesium plays a key role in turning our food into energy, whilst vitamin C is good for our immune system and vitamin A helps with vision and skin, whilst also helping to fight off illness.
How to make breakfast zoats
Mix 1/2 cup of old-fashioned oats, 6.7fl oz (200ml) or water, 1 cup of grated zucchini (squeezed of all liquid) and 1 organic egg. Add salt to taste then heat in the microwave or on the hob for two minutes.
Spicy Turmeric Beans on Toast
Yes, you can eat bread for breakfast and still see weight loss results! Opt for a fibre-filled, wholegrain loaf and stick to one slice, and spoon homemade spicy beans on top for extra weight loss benefits.
'Beans help you feel satiated and capsaicin, the active compound in chilli is thermogenic, which means it causes the temperature in the body to rise and gives your metabolism a boost,' explains Rick.
He adds that turmeric is a potent anti-inflammatory and antioxidant thanks to its most active compound, curcumin.
How to make spicy breakfast beans on toast
Mix together ½ a can of organic cannellini beans, 2 chopped tomatoes, ½ teaspoon of turmeric powder, ¼ teaspoon of chilli powder and 2 teaspoons of red wine vinegar. Spread over 1 slice of wholegrain bread and sprinkle with some finely chopped fresh oregano.
Berries and Greek Yogurt with Seeds
Seeds are great for health, particularly chia seeds, which feature in this breakfast recipe. Rick reveals they are one of the most nutrient dense foods with very few calories.
He adds: 'Chia seeds are loaded with antioxidants and high in quality protein. The high fibre content combined with the quality protein [the Greek yogurt] may help you lose weight faster.'
What's more, adding blackberries and blueberries helps with levels of immunity-boosting vitamin C.
'They are high in fibre and are a source of vitamin K. Plus, they are full of antioxidants and may help boost brain health,' Rick says. So whilst you're getting a good weight loss breakfast in, you're also helping your digestive system, and getting a hit of vitamin K, essential for wound healing.
How to make breakfast berries and Greek Yogurt with seeds
Mix 6.7fl oz (200ml) of Greek yogurt, 2 tablespoons of chia seeds and 4 tablespoons of almond milk (or water), and top with a handful of blackberries and blueberries.
Grapefruit Granola
You might have heard that grapefruit is good for weight loss. This low-calorie fruit has been found to promote appetite control, whilst a study published in the journal Nutrition & Metabolism concluded that consuming grapefruit as part of a reduced-calorie diet can be an effective weight loss strategy for obese adults.
'Grapefruit together with a low-sugar granola, almond yogurt and flaxseeds makes for a nutrient dense breakfast option,' advises Rick.
'The granola provides fibre and together with the almond or coconut yogurt, helps to create a breakfast that will leave you satisfied and less likely to suffer from annoying cravings.'
What's more, flaxseeds are loaded with nutrients and are a high omega-3 food. They are also a great source of plant-based protein.
How to make breakfast grapefruit granola
Mix ½ a grapefruit, peeled and cubed, with 4.2oz (120g) of almond or coconut yogurt. Serve with 4.2oz (120g) of low-sugar granola and 1 teaspoon of flaxseeds.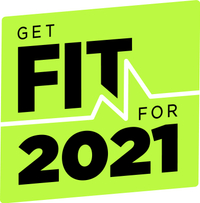 Get Fit for 2021 with Fit&Well
As the sun rises on a brand new year, Fit&Well is here to help put last year behind you and make 2021 your happiest, healthiest yet. Here at fitandwell.com, we'll be bringing you a wealth of workouts, diet plans and expert advice throughout January to help kick-start your health and fitness goals.
Get the Fit&Well Newsletter
Start your week with achievable workout ideas, health tips and wellbeing advice in your inbox.
Lucy is a freelance journalist specializing in health, fitness and lifestyle. She was previously the Health and Fitness Editor across various women's magazines, including Woman&Home, Woman and Woman's Own as well as Editor of Feel Good You. She has also previously written for titles including Now, Look, Cosmopolitan, GQ, Red and The Sun.
She lives and breathes all things fitness; working out every morning with a mix of running, weights, boxing and long walks. Lucy is a Level 3 personal trainer and teaches classes at various London studios. Plus, she's pre- and post-natal trained and helps new mums get back into fitness after the birth of their baby. Lucy claims that good sleep, plenty of food and a healthy gut (seriously, it's an obsession) are the key to maintaining energy and exercising efficiently. Saying this, she's partial to many classes of champagne and tequila on the rocks whilst out with her friends.