Best cheap Garmin watches deals: Top trackers for runners of every level
The best cheap Garmin watches, with deals on the top lines like Forerunner and Vivoactive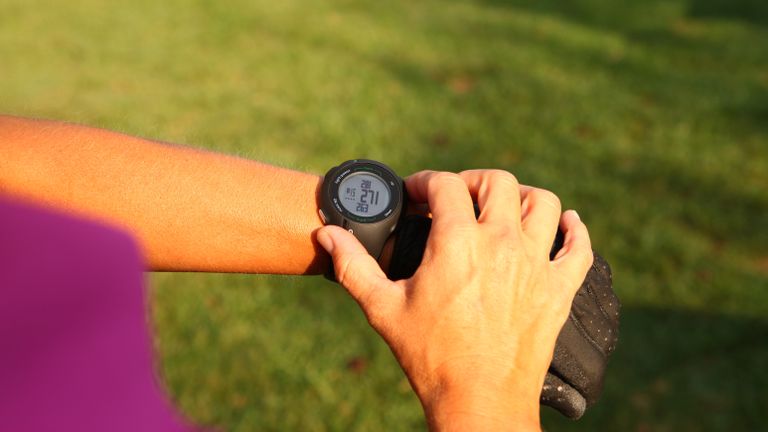 (Image credit: Garmin)
Want to pick up one of the best cheap Garmin watches to track your running goals? Look no further. Although Garmin is perhaps best known for pricier running watches, it actually has a whole range of fitness trackers and watches for a variety of budgets, so you can take a more studious approach to your running this year.
It's a very large range in fact, which is why deals on cheap Garmin watches are not so hard to come by – there's always something on sale.
The arrival of new models means even better deals on not-so-new ones, so it's actually pretty easy to secure a bargain-price on one of the Garmin fitness trackers and watches listed here. You'll find everything from cheaper Forerunners through to normally somewhat pricier Fenix watches at the lowest prices we can find, as well as cheap fitness tracker deals from the Garmin Vivo range.
Getting a cheap Garmin watch could be a deal that changes your life. By tracking your workouts, measuring heart rate and calories burned along the way, you'll be able to lose weight. You can still keep up with your social activities too, thanks to smartwatch-style notifications and a range of apps and widgets.
Garmin running and multi-sport watches have the benefit of being some of the most rugged in the business. They're also great to look at and boast an ease-of-use that makes them ideal for any kind of user. If you can get it for a bargain price then any of these models will be hard to resist.
The best cheap Garmin watches and Garmin fitness tracker deals
Cheap Garmin watches! The best Garmin smartwatch and running watch deals
Garmin Vivoactive 3 GPS
The Garmin Vivoactive 3 GPS is one of the sportiest smartwatches you can buy right now and it's fully loaded. Alongside the great design this model comes, unsurprisingly, with built-in GPS so you can keep tabs on all of your physical activities no matter where they take you. You get over 15 preloaded sports apps to compliment that too, including yoga, cardio, strength training, running, swimming and more.
Fitness monitoring is comprehensive to say the least, with all-day stress tracking and a relaxation-based breathing timer proving invaluable for keeping tabs on your ticker. You can download and create custom workouts, while the VO2 Max and Fitness Age is super useful for giving an estimate on your fitness age. Ideal if you're keen to get in much better shape.
Fancy a drink or a bite to eat during a break for the working out? Garmin Pay is part of the package, allowing you to pay for purchases sans wallet or cards. Get smart notifications by connecting with your smartphone to check texts or emails on the go. Or create an account via Garmin Connect and you can also be in touch with the wider sporting community.
There's up to 7 days battery life in smartwatch mode, which is impressive. That does drop down to around 13 hours if you're making good use of the GPS feature mind.
Super-tough Gorilla Glass protects the screen, while that Garmin Chroma Display is easy to read no matter what the conditions are like. You can take it in the shower or swim with it too, no problem. Another practical touch is the Side Swipe interface that enables quick access into menus and widgets when you're on the move.
You can even tweak the look and feel of the Garmin Vivoactive 3 GPS by downloading different watch faces, widgets and more from the Garmin Connect store. It's possible to change the strap too, if you want to create your own truly unique smartwatch.
Garmin Forerunner 245
Garmin's Forerunner 245 sells by the bucketload and there's a good reason for that. It's seen as an entry-level device, but it's actually perfect for runners of all types and comes in very handy at the gym or when working out at home or the park. The Forerunner 245 looks cool, it's potent enough to monitor advanced running metrics while it also supports Garmin's fab adaptive training plan called Garmin Coach. This is a very low-maintenance device too, with up to 7 days battery life, so it'll be good to go just as often as you are.
The 245 is a big step up from its 'forerunner', the 235. However, if you want the core running and heart rate functionality and someone has this older model at a great price, you might want to consider it.
Garmin Forerunner 645
Another hugely popular smartwatch, the latest Garmin Forerunner 645 packs a 1.2-inch screen, heart rate monitors and all of the smartwatch and multi-sport capabilities you'd expect from your new purchase. Onboard storage actually allows for up to 200 hours of activities, while there's Bluetooth connectivity and GPS. Battery life as a smartwatch goes up to 7 days, though this drops down to 5 hours or so with GPS. If you like tunes on the go then the Garmin Forerunner 645 Music model lets you enjoy your collection while you run.
It's also well worth looking out for great deals on the Forerunner 635. This older model is really very similar to its successor. If there's a big enough discount, don't turn your nose up at it.
The best cheap Garmin fitness tracker deals
Garmin Vivofit 4
If you want to get active on a budget then get a Garmin Vivofit 4. Its got a simple-but-effective, always–on design that packs in the ability to track steps, distance and calories burned as well as delivering daily step goals. It'll monitor your sleep too. The Move IQ feature offers an added intuitive edge while you can tweak and fine tune a mountain of settings, such as changing the theme, setting alarms and countdowns as well as checking the weather. It's good for swimming and showering while the fact it uses a standard watch battery means no charging is necessary – just replace it every year.
Garmin Vivosmart HR+
The Garmin Vivosmart HR+ is pretty striking to look at with a dynamic, funky design. Get it on your wrist though and you'll find it's brimming over with features. You'll get instant updates on the usual suspects, such as steps, calories, distance, heart rate, floors climbed and intensity minutes plus time, date and sleep monitoring too. The GPS is perfect for distance, pace and personal record metrics, while we like the way it auto syncs with Garmin Connect. You even get notifications including texts, emails, calls and social media alerts.
Tech expert Rob Clymo covers multiple bases when it comes to both reviewing and staying in shape, tackling everything from cars and bikes to coffee machines, as well as the latest fitness kit. Keen cyclist Rob can often be found working out, usually by manhandling very large kitchen appliances in and out of the house for testing purposes – one notorious incident saw his plasterwork damaged by LG's weighty and steam-powered 'smart wardrobe', the Styler.