How do you lower your blood sugar levels? These supplements can help
Cinnamon and nigella sativa supplements improve your blood sugar levels, according to research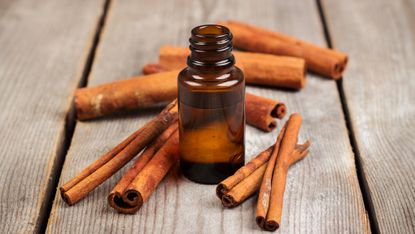 (Image credit: Getty Images)
Is your blood sugar too high? If you eat lots of carbohydrates and sugary snacks, but don't do enough exercise to burn through those glucose reserves, your body gets used to these consistent sugar dumps and eventually slows down its production of insulin. This can lead to type 2 diabetes, while consistently eating poorly and moving little can result in weight gain, metabolic syndrome and other dangerous predictors.
Generally, the way to keep your blood sugar at a consistent, healthy level is to eat less sugary, processed snacks and drinks, less refined carbohydrates, and replace them with alternatives that release energy slowly, like whole grains, healthy fats, and lean, protein-rich foods. But sometimes, a healthy diet needs a bit of supplementation, which is why we love our best supplements for joints and best vitamins for women over 50 guides.
And, wouldn't you believe it, there are supplements out there that can help regulate blood sugar levels.
Research published by the University of California-Davis (opens in new tab) found cinnamon is "a rich botanical source of polyphenolics", which can help in regulating blood sugar levels. The researchers found "cinnamon intake, either as whole cinnamon or as cinnamon extract, results in a statistically significant lowering in fasting blood glucose".
Whole cinnamon in the form of cinnamon sticks, or ground cinnamon, is easily found by sprinkling on our oatmeal for breakfast (or our favorite dessert). However, cinnamon extract can also be found in supplements, either in pill or oil form. Taking the recommended dosage of these cinnamon extract supps may improve blood sugar levels.
But cinnamon's not the only game in town: nigella sativa, a "wonder herb" which can also be found in supplement form, was also found to "significantly reduce the elevated blood glucose level" according to researchers in India and Saudi Arabia (opens in new tab).
However, even though these supplements can help regulate and improve blood glucose levels, you can't out-supplement a poor diet. Make sure you're swapping "refined" or processed carbohydrates, and foods and drinks with lots of added sugar, for healthier alternatives.
Instead of sugary breakfast cereal in the morning, for example, try oatmeal with some frozen fruit on top. You can always mix in one of the best protein powders for weight loss to improve its nutritious, muscle-building credentials.
More ways to lower your blood sugar
As well as taking care of your diet, there's another way to lower your blood sugar: regular exercise. Physical exercise, whether it's in the gym with a set of adjustable dumbbells or out on a run, is wonderful for everyone because it lowers blood pressure, encourages circulation, and most importantly for our purposes here, creates insulin sensitivity.
We've mentioned that eating lots of high-carbohydrate, high-sugar foods can create insulin resistance, which is linked to prediabetes. Exercise, however, can do the opposite by making your body more sensitive to insulin.
Research from the British Medical Journal (opens in new tab) found that "recent studies provide further evidence to support the notion that regular physical activity reduces the risk of insulin resistance, metabolic syndrome and type 2 diabetes, and [insulin sensitivity] improves when individuals comply with exercise and/or physical activity guidelines."
At the moment, it's advised to do 150 minutes of moderate-intensity exercise a week, or just over two hours. Whether that's running, cycling, going to the gym, dancing or doing the best workouts for abs at home, making time for physical activity can complement your healthy diet and use of the supplements above to dramatically lower your blood sugar levels.
Matt Evans is an experienced health and fitness journalist and is currently Fitness and Wellbeing Editor at TechRadar, covering all things exercise and nutrition on Fit&Well's tech-focused sister site. Matt originally discovered exercise through martial arts: he holds a black belt in Karate and remains a keen runner, gym-goer, and infrequent yogi. His top fitness tip? Stretch.