5 pro tips for achieving your fitness goals from game-changing sportswomen
Struggling with where to start on your fitness journey, or in need of inspiration to take your training to the next level? These sport stars have some words of wisdom...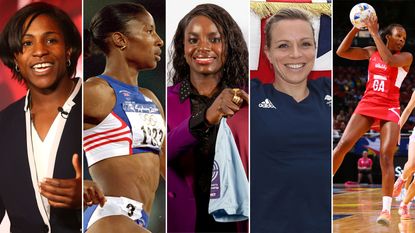 (Image credit: Getty Images)
Get the Fit&Well Newsletter
Start your week with achievable workout ideas, health tips and wellbeing advice in your inbox.
Thank you for signing up to Fit And Well. You will receive a verification email shortly.
There was a problem. Please refresh the page and try again.
On the days you feel invincible, staying on track with your health and fitness goals is a doddle. But other days - not so much.
Whatever your focus - whether it's walking to lose weight, smashing that squats challenge, taking on a Couch to 5k, or otherwise - staying focused, motivated and committed to the end-goal can sometimes prove difficult.
Barriers can come in all shapes and sizes: from a 6am alarm in the depths of winter, a piece of workout equipment that you simply dread (hi, home elliptical machine!), or an injury that foils your training plans.
However, what may surprise you to learn is that it's not just us mere mortals who face these challenges - even the professionals struggle from time to time.
Issue such as these are regular talking points on The Game Changers, a podcast that celebrates female pioneers in sport and speaks in -depth with athletes, coaches, managers and business leaders about the challenges and triumphs they've faced throughout their careers.
Below we've pulled out quotes from five stand-out conversations with game-changing sportswomen to feature on the podcast, offering words of inspiration and advice when it comes to achieving your fitness goals.
Eniola Aluko: Love what you do
Aluko is a former footballer who played for Chelsea and Juventus, and is currently Sporting Director at Aston Villa Women. She also represented England, earning over 100 caps for the national team. She thinks finding child-like enjoyment is key to success.
"When you ask a lot of pro footballers 'do you enjoy what you do?', a lot of them if they're honest with themselves would say no in the pressure moments, because it gets really serious. And actually the freer you feel, the better you're going to play, like when you were a kid - it sounds really cheesy but it's true.
"When I went to America for the first time and was playing pro, I had a coach that told me, 'when was the last time you actually enjoyed this?' I was like, 'not for a while', and he said 'well, go back to that place'. And I thought, 'yes, I'm going to do that'. And I started scoring and started enjoying it, I wasn't analysing every mistake. It's a mindset, it's a mentality."
Listen to Eniola Aluko's episode of The Game Changers podcast
Kate Richardson-Walsh: Take control of your goals
Hockey player Richardson-Walsh won a record 375 caps playing for England and Great Britain. Together with her team-mates, she won an Olympic Bronze medal at London 2012, and went on to win Gold at Rio 2016 - an achievement that was based on goals set much earlier...
"There was one meeting when we started our centralised programme for the first time in 2009. For the first time in this way, we sat and talked about our vision, our purpose, who we wanted to be.
"We had done it before, we'd had mission statements, we'd had kind of goals but this felt very different; this felt like a bit more of an empowerment, a bit more of a responsibility for the players, which was brilliant of Danny [Kerry, GB head coach] and the staff. We were very much included in conversations on the programme: how many times a week we would train, the length of the sessions we would do.
Therefore we bought into what we were going to be about from the very beginning. In that meeting in February 2009, we established that we wanted our vision to be Gold and that's when, slowly but surely, it all started to change."
Listen to Kate Richardson-Walsh's episode of The Game Changers podcast
Denise Lewis: Find music that motivates you
Lewis is a former heptathlete and a legend of British athletics. Her many medals include an Olympic Bronze at Atlanta 1996 and Olympic Gold at Sydney 2000. She believes that finding the best workout music is key in achieving success.
"The night before I competed I listened to Whitney Houston and Mariah Carey's duet, When You Believe. That was all I said: if you believe enough, you can do this.
"The power of music, at the right time, where it all comes together, can give you that maybe 1% you're looking for in the performance. Or changing your mindset."
Listen to Denise Lewis's episode of The Game Changers podcast
Pamela Cookey: Take time to recover from injury
Netballer Cookey is a former England captain. Her international career was due to start at the 2002 Commonwealth Games when she was just 17, however a knee injury prevented her from participating. Returning to form was hard, but she took it one step at a time to ensure she came back strong...
"What helped me the most was I had a target. So, to get to be able to play I needed to first be able to run; to be able to run, I needed to first get my strength up; to be able to get my strength up I need to do X. And you just work your way back from that. Once I had all these goals in my head, every time you ticked one, it was like a celebration. And then you worked for the next one."
Listen to Pamela Cookey's episode of The Game Changers podcast
Maggie Alphonsi: Find your team
Alphonsi is a former rugby union player. She was a flanker for Saracens, and made 74 appearances as part of the English national side. She says that to reach your fitness goals, you need to build Team You - whether that's the right trainer who will push you towards your goals, or a friend who helps with motivation.
"Surround yourself with people who are going to help you be successful. People who basically want to invest in making you better. So that could be your parents, it could be a teacher, a member of staff, anyone who is basically willing to help you be successful."
Listen to Maggie Alphonsi's episode of The Game Changers podcast
The Game Changers is available across all platforms including Apple Podcasts, Spotify, Google and Stitcher. You can find out more about all the guests at fearlesswomen.co.uk/thegamechangers.
Get the Fit&Well Newsletter
Start your week with achievable workout ideas, health tips and wellbeing advice in your inbox.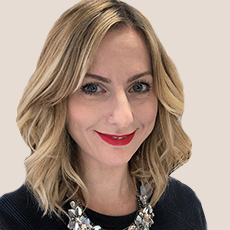 Stephanie is Editor of GoodToKnow and was previously the Editor of Fit&Well. With 15 years experience, she has worked for titles including Woman&Home, MSN and Stylist, covering all aspects of women's lifestyle including health and fitness. Her preferred way of staying fit and well is sport: she regularly plays tennis and has been a keen netballer since her school days. She plays with her London-based team, Cool Runnings, and is also a qualified Level 2 Netball Coach. Stephanie recently started strength training, and can now regularly be seen hobbling around her local area as DOMS kicks in. Happily, she's since discovered the joy of recovery days. As a result, her top fitness tip is: invest in a foam roller!