Always snacking? It could be down to how you sleep, study finds
If you struggle to maintain your snacking habits then it might be time to think about how much sleep you are getting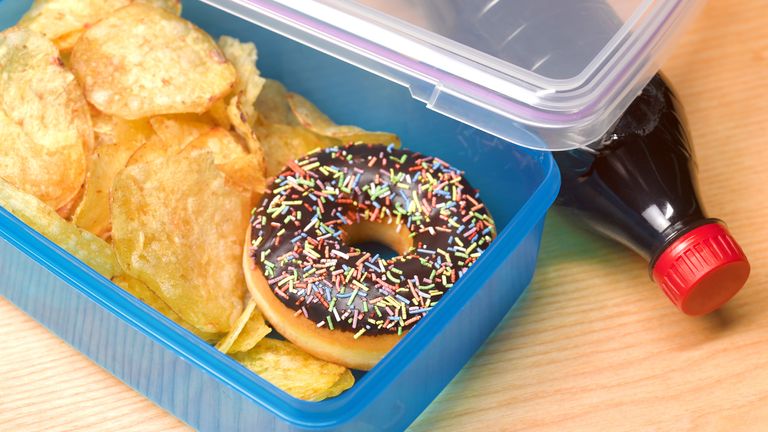 (Image credit: Getty)
Snacking is sometimes the biggest hurdle for people looking to get into shape - the part in between meals where healthy eating can go downhill. You can find yourself mindlessly finishing a bag of chips or can of soda and wonder if you were even hungry in the first place.
Now scientists have discovered that how much you sleep you get could play a role in your snacking habits.
According to a study published in the Academy of Nutrition and Dietetics journal, those who don't get the recommended seven or more hours of sleep a night tend to reach for unhealthy snacks more often than those who do get enough shut eye.
Conducted across 20,000 American adults, the research found that whilst there was no link between amount of sleep and the type of 'non-meal' food categories people turn to (including salty snacks, sweets and caffeine-fuelled drinks), those who didn't get adequate sleep turned to these pick-me-ups more regularly - which in turn and over time can clearly have negative health implications.
There is no denying that calorific snacks can hit a sweet spot and we can find ourselves automatically desiring foods like this when we are hungry. Our how to eat healthily guide (where you can find some helpful tips for avoiding snacking) discusses how often the only nutritional value that sugary foods can offer is energy, which perhaps explains why sleep deprived people will opt for this kind of snack over other foods.
Christopher Taylor, the senior author of the study and professor of medical dietetics in the School of Health and Rehabilitation Sciences at Ohio State University, commented on the importance of sleep and how it relates to eating habits: "Meeting sleep recommendations helps us meet that specific need for sleep related to our health, but is also tied to not doing the things that can harm health."
He explains that the more time you spend awake the more opportunity there is to eat, and that night time can be especially bad for snacking. Taylor adds that when we snack we consume calories that put our bodies at risk of chronic disease. This echoes a 2014 study that found snacking can also lead to fatty liver and abdominal obesity.
It may therefore be beneficial to up your sleep time if you don't currently get the recommended seven hours a night. Taylor suggests that just being in bed and trying to sleep is better than being close to the kitchen and tempting yourself to raid the fridge for treats.
A comfy bed is an essential starting point. If yours isn't particularly inviting, fitting a mattress topper can help make the thought of an early night more desirable (take a look at our pick of the best mattress toppers to find one that suits your bed and budget).
Maybe you feel like your sleeping environment isn't relaxing enough. That's why creating the optimum sleeping conditions is so important - a simple bedroom hack for this can be adding one of the best diffusers for essential oils to your bedside table. Essential oils that are known to aid sleep include lavender, sandalwood and jasmine.
Jessica is Staff Writer at Fit&Well. Her career in journalism began in local news and she holds a Masters in journalism. Jessica has previously written for Runners World, penning news and features on fitness, sportswear and nutrition. She is a keen runner and is currently sweating her way through a 10k training plan. Jessica also enjoys building on her strength in the gym and is a believer in health and wellness beginning in the kitchen - which she loves sharing with others on her healthy living-inspired Instagram account, @jessrunshere. Despite her love for nutritious cooking, she stands by the saying 'everything in moderation' and is eagerly conquering the London food and drink scene!