Can you build more muscle if you train in the morning? Science weighs in
If you're always hitting the snooze button instead of the gym, we discuss whether it can impact your muscle gain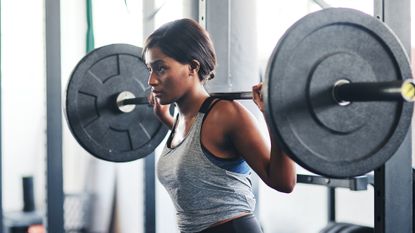 (Image credit: Getty Images)
Early birds may believe that training first thing in the morning is better for their bodies, but can you really build more muscle if you're in the gym at 6am?
Whether you love getting a strength workout before breakfast with the best adjustable dumbells, or a sweaty HIIT session at lunchtime, research says you may actually be better off waiting until the evening.
Most of us love that feeling of starting the day with some movement, but some studies have shown that the ability to gain muscle mass is greater when you train in the evening. While other experts believe that consistency, making sure you're actually getting those workouts in, is actually key to getting the results you want, rather than the time of day that you're training at.
There's always been a myth that early morning gym-goers will be the ones to see the most results, but it's not necessarily true. A Finnish study, in 2016, actually showed that when strength and endurance training was performed in the evening, the fitness fanatics actually experienced larger gains in muscle mass.
The experiment took place over a 24 week period and assessed the 42 men, with half who worked out in the morning and the other half who waited until the evening to perform their workout. All 42 men performed the same exercises but after 12 weeks the men who worked out in the morning started to see more results - with more gains in muscle mass.
Of course, it also comes down to preference and your routine – so, whether your weight of choice is one of the best kettlebells or you prefer resistance bands, changing your routine completely, just to gain muscle, could stilt your motivation.
Black Friday deal: JAXJOX Kettlebell Connect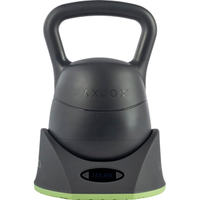 JAXJOX KettlebellConnect 2.0 | was $249.99, now $159.99 at Best Buy
This Bluetooth kettlebell tracks your performance as you use it because it's fitted with a sensor array and is compatible with the JAXJOX app. Ranging from 12lbs to 42lbs, the adjustable kettlebell is $90 cheaper at Best Buy right now.
There are also pros and cons to working out at different times of the day: a morning workout could give you focus for the rest of the day, and it may be the only time of the day that you can squeeze it in – especially if you have a demanding job.
However, dependent on how much sleep you've had and whether you've had time to have breakfast that morning, you may not have the strength to power through a workout in the morning like you would do later on in the day. If you're just getting up and heading straight to the gym, you could whip up a shake in one of the best blenders the night before.
Of course, a workout at any time of the day is better than no workout at all – so, despite the research, stick with whatever works for you.
Sarah is a freelance journalist who writes about fitness and wellbeing for the BBC, Woman&Home and Tech Radar. During lockdown she found her love of running outside again and now attempts to run around 50 miles a month. When it comes to other fitness, she loves a sweaty cardio session – although since she's been working out from home she's sure her downstairs neighbors aren't too happy about it. She also loves to challenge herself - and has signed up to do hiking holidays, intense bootcamps and last year she went on her dream activity holiday: paddle boarding around deserted islands in Croatia. On her rest days, she loves to recover with a simple yoga flow session – the perfect antidote to her active fitness schedule.