Counteract the effects of sitting all day with this five-move hip-strengthening workout
Try doing these five moves to strengthen your hips and boost your mobility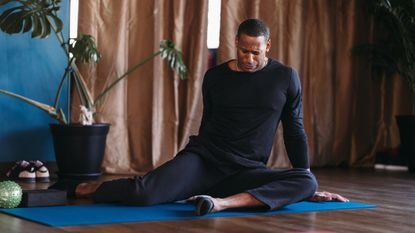 (Image credit: Getty Images)
We'd all love to spend more time being active, but the reality is our desk jobs get in the way. Spending our days hunched over a computer can lead to stiff hips and achy joints, but there is a way to combat these aches and pains: exercise.
Doing some regular movement throughout your day will help keep you limber. And if you're looking for a routine that will target your hips in particular, we'd recommend this five-move routine from The Prehab Guys (TPG). These online trainers create simple strength and mobility routines that can help you avoid potential injuries—think of it as future-proofing your body.
You won't need any equipment to do this session, but a yoga mat will provide a comfortable workout surface for the session.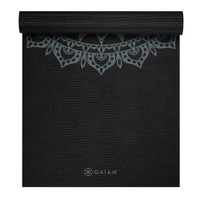 Gaiam premium 5mm printed yoga mat: was $29.99, now $19.99
Save $10 A thick exercise mat provides support when you're stretching. This reduced option from Gaiam is now less than $20, thanks to the early Black Friday fitness sales. It's 5mm thick, so provides a good amount of cushioning.
How to do the hip strengthening routine from The Prehab Guys
There are just five movements in the routine and the instructors recommend you perform these eight to 10 times each. You only need to do one or two sets of each exercise, so it should take you less than 10 minutes.
If you do a movement that reveals a lack of mobility in a particular area, TPG suggests spending an extra minute or two repeating it. And if you're looking to boost your mobility, they recommend you try and do this routine most days.
Why you should strengthen your hips
Why bother strengthening an area like your hips? Well, they play a significant role in various daily movements like walking, jumping and squatting. They're also important to your overall stability, balance and posture.
Weak hips can also be linked to lower back and knee pain, so if you want to keep these issues at bay, strengthening them should be a priority.
This particular routine is fairly comprehensive. TPG's Instagram post explains: "Each of these movements works through all of the different motions available at the hip in all three planes of movement. If you don't use it, you lose it! To maintain great hip mobility, you have to work on it daily."
Routines like this are known as functional strength training. You might not necessarily break out in a sweat or see your heart rate rise the way it does during cardio, but functional training helps to build strength that will benefit you in everyday life. Tasks like standing up, lifting shopping bags, or stretching for something on the top shelf all benefit from functional workouts.
Need help choosing a new mat? Our guide to the best yoga mats can help
Get the Fit&Well Newsletter
Start your week with achievable workout ideas, health tips and wellbeing advice in your inbox.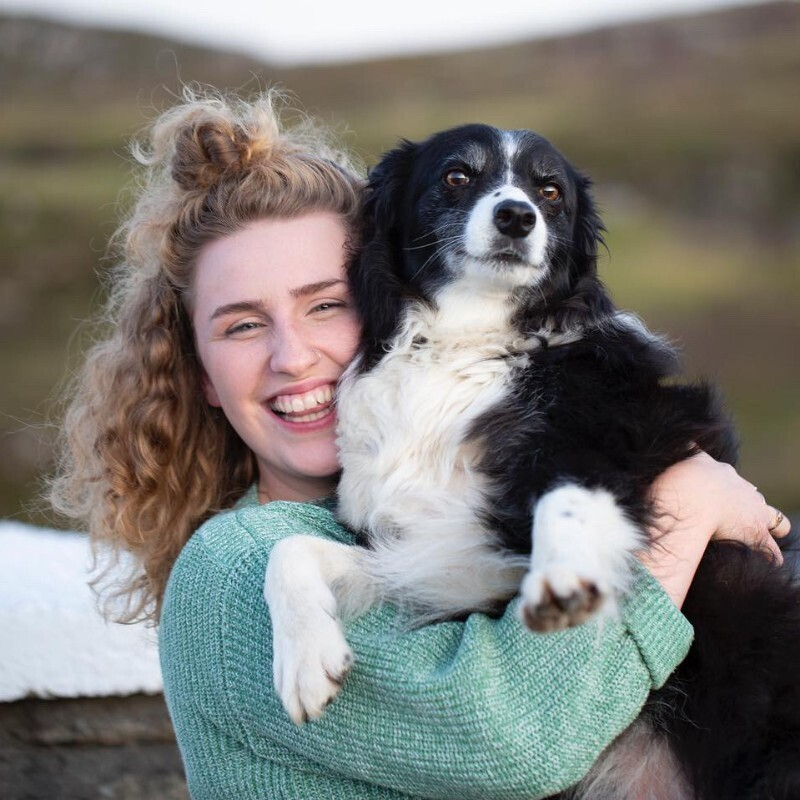 Lois Mackenzie is a Fitness Writer for Fit&Well and its sister site Coach, covering strength training workouts with weights, accessible ways to stay active at home, and training routines for runners. She joined the team from Newsquest Media Group, where she was a senior sports, trends, and lifestyle reporter. She is a dedicated runner, having just completed her first marathon, and an advocate for spending time outdoors, whether on a walk, taking a long run, or swimming in the sea.
Lois holds a Master's degree in Digital Journalism, and has written for Good Health, Wellbeing & The Great Outdoors, Metro.co.uk, and Newsquest Media Group, where her reporting was published in over 200 local newspapers.