Distraction could be the key to enjoying your runs more, says science
Staying focused while running might not be the answer. Distraction could be the key to improving your performance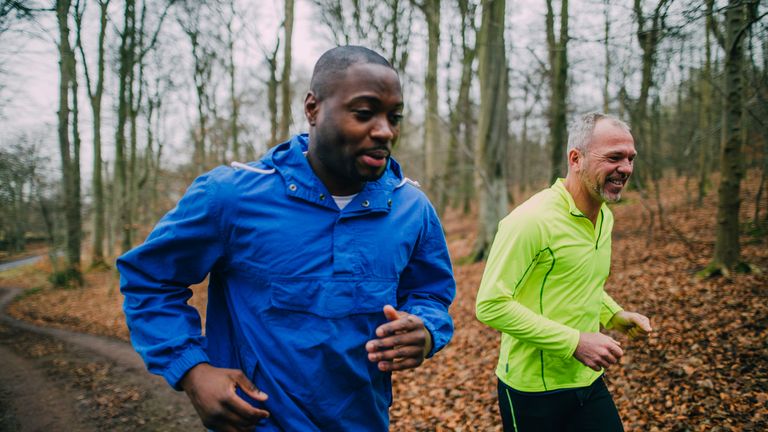 (Image credit: Getty)
By Jessica Downey published
Some runs feel like a breeze, as if you can keep going for miles. Meanwhile, others feel like a breathless chore right from the beginning. Wouldn't it be nice if we could find a way to reduce these feelings of fatigue? Well science may have a short-term solution for this and it may also be able to improve your overall running performance.
Plugging in a pair of the best running earbuds and pairing your strides with a queue of uplifting beats isn't only a good source of motivation, but it could serve another purpose. This recent study discovered that distracting yourself while you run could lower feelings of fatigue and improve your running economy.
The study was published in the Human Kinetics Journal and was conducted on a small group of amateur female runners who were between the ages of 18-30. The researchers measured the participant's heart rate, breathing frequency, oxygen and respiration levels, blood lactate level, and perceived exertion in order to rate their performance as they ran.
The tests were carried out on a treadmill and required the participants to run for six minutes at 70 percent of their top speed. If you prefer an indoor run over an outdoor one, we can help you find a good home solution with our best treadmills and Black Friday treadmill deals guides.
After analysing the data, the study revealed that when the participants who had an external stimulus distracting them while they ran, consumed less oxygen, had lower blood lactate, and a lower rating of perceived exertion compared to those who paid their full attention to running without any distraction.
This isn't the only kind of existing evidence suggesting that distraction is key to minimising feelings of tiredness on a run. Another recent study carried out by researchers at the University of Edinburgh found that listening to music while running might be essential for reducing mental fatigue, which in turn can improve running endurance.
This is reassuring news for anyone who feels on the tether of giving up running. Those tougher days can be made less arduous when you have a few methods of distraction up your sleeve. It doesn't have to be music, it could be zoning out to your favourite podcast as you rack up the miles, or it could just be running beside a friend. Just grab your favourite pair of running shoes for men, or running shoes for women, and hit the road.
Jessica is Staff Writer at Fit&Well. Her career in journalism began in local news and she holds a Masters in journalism. Jessica has previously written for Runners World, penning news and features on fitness, sportswear and nutrition. She is a keen runner and is currently sweating her way through a 10k training plan. Jessica also enjoys building on her strength in the gym and is a believer in health and wellness beginning in the kitchen - which she loves sharing with others on her healthy living-inspired Instagram account, @jessrunshere. Despite her love for nutritious cooking, she stands by the saying 'everything in moderation' and is eagerly conquering the London food and drink scene!