Fasting isn't more effective for weight loss, study finds
A recent review of research has found fasting is no better for weight loss than regular diets are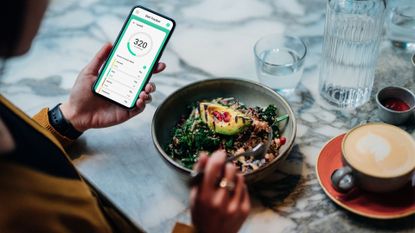 (Image credit: Getty)
You may have heard that intermittent fasting is a miracle weight loss solution. But, according to research, it isn't more effective than simply reducing your daily calorie intake.
Intermittent fasting is an eating pattern that condenses your daily food intake into one time-restricted period, followed by a period of fasting. The 16:8 diet is one of the most popular methods. In this plan, the daily 'eating window' is reduced to eight hours, which means you fast for the remaining 16 hours.
Interest in intermittent fasting was fuelled by data from animal studies published in the American Journal of Clinical Nutrition (opens in new tab) that suggested the diet could help reduce the risk of diabetes and cardiovascular disease. However, few studies on humans have found a sizable difference between fasting and simply reducing your calorie intake on weight loss.
However, if you are trying to lose weight, the National Institute of Health (opens in new tab) (NIH) recommends following a reduced-calorie diet, particularly if you are overweight or obese. Using healthy cooking methods like the best grill (opens in new tab), the best steamer (opens in new tab) or one of the best air fryers, may help you find a more sustainable way to eat healthier in the long term.
Today's best deals on healthy cooking appliances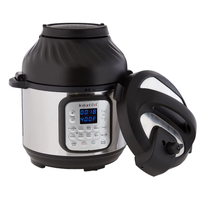 (opens in new tab)
Instant Pot Crisp 9-in-1 | was $149.99, now $99.95 at Amazon (opens in new tab)
There's a massive 33% saving on this top-rated Instant Pot today. With nine cooking functions in one, this machine can air fry your food with 95% less oil than deep frying. Grab it now while you can!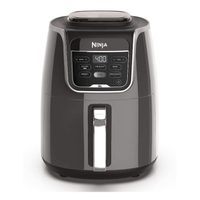 (opens in new tab)
Ninja Air Fryer XL | was $149.99, now $99.99 at Amazon (opens in new tab)
Feed the whole family with this giant Ninja Air Fryer. With five cooking functions, this appliance is great for whipping up healthy meals and it's super easy to clean too!
Is fasting better for weight loss?
A 2019 review, published in Nutrients (opens in new tab) reviewed weight loss studies that involved comparing intermittent fasting and calorie restriction. Overall, 9 out of 11 studies reviewed showed no differences between both groups in weight and body fat loss.
There may also be a potential downside to intermittent fasting. Researchers from the University of California designed a randomized control trial (opens in new tab), that saw one group follow a time-restricted diet and others eat three meals a day. The researchers discovered people who engaged in time-restricted eating seemed to lose more muscle mass than the other group.
Physical activity should also be an integral part of weight-loss therapy. Initially, moderate levels of physical activity for 30 to 45 minutes, three to five days a week, with a long-term goal to get 30 minutes or more physical activity every day. Check out the best exercise machines to lose weight for ways to kickstart your fitness.
When it comes to dieting, some people thrive on an intermittent fasting plan, while others prefer to eat little and often. Know that the best diet for yourself is one that fits your own nutritional needs and training goals.
We're just days away from seeing the biggest Black Friday fitness deals start taking off. For other big savings, don't miss our round-up of unmissable Black Friday weights deals and Black Friday rowing machine deals too.
Catherine is a freelance journalist writing across titles such as Verywell Health, Healthline, The Daily Telegraph, Refinery29, Elle, and Vogue. She specializes in content covering health, fitness, wellness, and culture.
A once reluctant runner, Catherine has competed in 30 running events in the past five years and looks forward to one day running the London Marathon.