Five bodyweight exercises to help you build strength in your core and legs
You don't need weights to increase your muscle mass, this Pilates routine is a great workout with no lifting required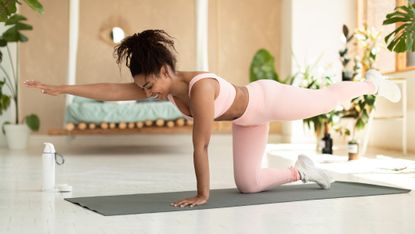 (Image credit: Getty Images)
You might think that the only way to build muscle is by lifting weights, but doing bodyweight exercises can help you to develop your strength, as well as improve posture and balance.
Pilates, which is similar to yoga but with a greater emphasis on strength building, is a popular way for people to workout—at home or the gym—without lifting weights.
This routine was created by the Pilates trainer Georgia Weibel and will help build muscle all over, with a particular focus on the core and lower body.
"You're going to feel this workout in your shoulders, core and glutes, plus you're benefiting from some hip mobility which most of us need more of," Weibel says.
With only five moves, it's a fairly quick routine but it packs a punch: your muscles will be burning by the time you've completed it.
Watch Georgia Weibel's five-move Pilates routine
Weibel suggests completing 10 repetitions of each exercise three times round, with child's pose at the end of the routine in order to stretch out your muscles and help you relax.
Pilates is as much a mental workout as a physical one, so try to focus on your breathing and relax your mind while moving through the routine.
You should also think about moving mindfully. Unlike some other styles of workout, the slower you move, the more challenging the exercises in a routine like this one will be. This is because it increases the time your muscles are under tension and moving slowly requires more core stability and strength.
All the exercises in this workout are done from your hands and knees. Try to keep your core engaged throughout by tucking the rib cage in and squeezing the abdominal muscles and the glutes. Avoid arching your back, as this could lead to injury or discomfort.
If you want to make this workout more challenging, you could wear a pair of ankle weights, which will increase the load on your legs and help you to build strength.
As well as strength, this routine requires good mobility so it's a great one if you're trying to improve your flexibility.
Need help picking out a new yoga mat? Have a look through our guide to the best yoga mats in 2023
Get the Fit&Well Newsletter
Start your week with achievable workout ideas, health tips and wellbeing advice in your inbox.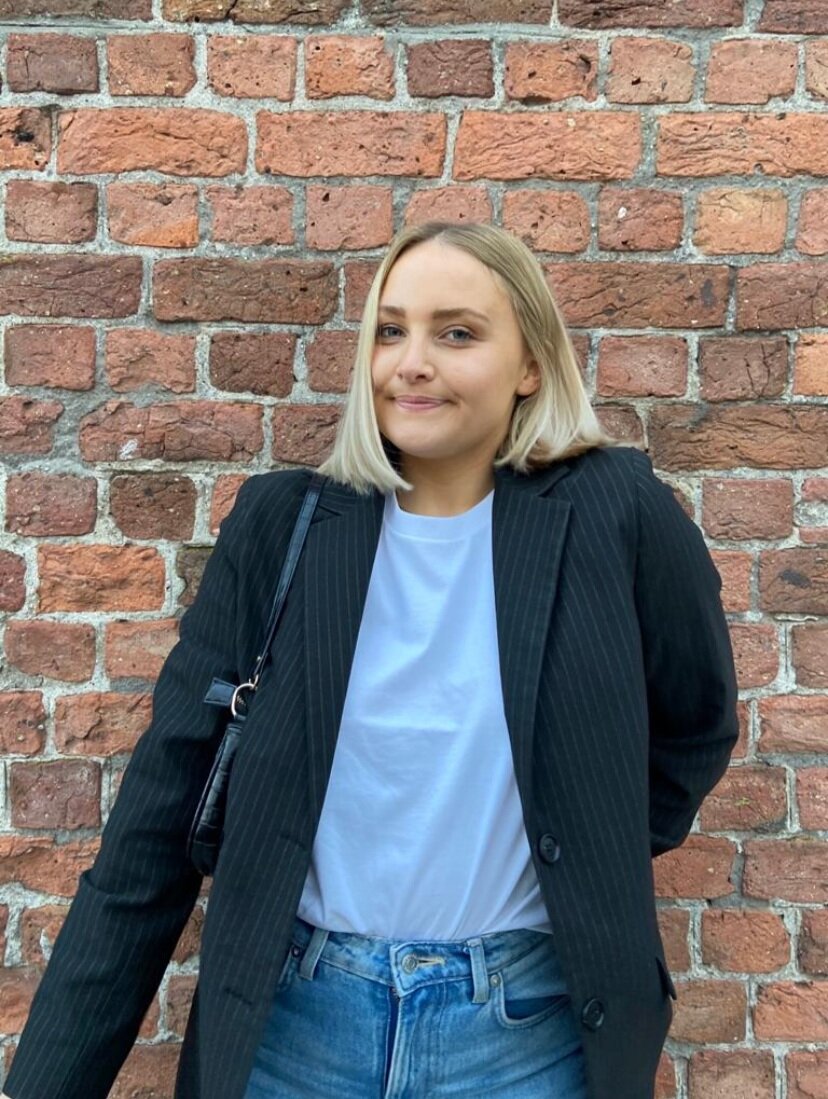 Alice Porter is a freelance journalist covering lifestyle topics including health, fitness and wellness. She is particularly interested in women's health, strength training and fitness trends and writes for publications including Stylist Magazine, Refinery29, The Independent and Glamour Magazine. Like many other people, Alice's personal interest in combining HIIT training with strength work quickly turned into a CrossFit obsession and she trains at a box in south London. When she's not throwing weights around or attempting handstand push-ups, you can probably find her on long walks in nature, buried in a book or hopping on a flight to just about anywhere it will take her.