Revealed: the exercise Prince Charles uses to stay 'fit as a mountain goat' in his 70s
At 71, Prince Charles is showing no signs of slowing down - but what exercise does he do to keep fit?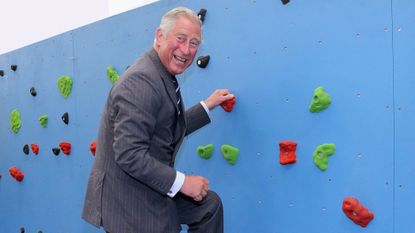 (Image credit: Getty Images / Pool)
Prince Charles may be 71, but staying fit and healthy is more important to this septuagenarian than ever. With a jam-packed diary of official engagements, four grandchildren to keep up with, and the little fact that he's yet to take on his life's biggest role (as King), keeping active as he ages is a priority.
And despite telling his tailor, Emma Willis, earlier this year that keeping his weight in check is a 'never-ending battle', the Prince is nonetheless 'as fit as a mountain goat' according to his wife, the Duchess of Cornwall.
So how exactly has HRH stayed in royally good shape in later life? Speaking on BBC Radio 5's The Emma Barnett Show recently, Camilla revealed the Prince's secret.
"He is probably the fittest man of his age I know," said the Duchess, while discussing her husband's health and fitness in the wake of his coronavirus diagnosis back in March.
The key? Walking, according to Camilla - and lots of it. "He'll walk and walk and walk," she said. "He's like a mountain goat, he leaves everybody miles behind."
Charles's love of walking bodes well for his long-term health, with a recent English Health Survey study finding that a brisk half-hour walk five days a week results in a lower BMI than people who are less active. Happily for Charles (and his tailor), walking to lose weight can be an effective strategy too.
However, it's not just walking that helps keep the Prince in shape; he is also said to follow an exercise regime that harks back to his days in the military called 5BX.
5BX is a 12-minute exercise plan originally developed in the 1950s for the Royal Canadian Air Force. The 'BX' stands for 'basic exercises', which include stretching, sit-ups, back extensions, push-ups and running on the spot.
5BX is particularly well-suited to those in later life, according to Ian Walton, who used the plan to get fit in his 60s.
"It starts off at an incredibly soft level; you do not even notice you are doing it,' says Ian, who has published BX Plans for men and women. "You can do it at anytime, anywhere and no equipment is needed."
For those perhaps lacking in confidence, an added bonus is privacy, with Ian saying: "You can do it in private; nobody watching you or making judgements."
Ian turned to the 5BX plan after having a brain haemorrhage whilst on holiday in Spain forced him to assess the state of his general health.
"The difference it made was amazing. Within a week I was feeling fitter, walking about with confidence, and picking things up off the floor with ease.
"After just a week my body and my mindset had changed, and I could touch my toes for the first time in years."
Helen Mirren - who coincidentally played Prince Charles's mother, The Queen, in a 2006 film - is another famous face who swears by 5BX to help them stay fit as they get older.
She told Radio Times: "I do 12 minutes of exercise a day, it's called the Royal Canadian Air Force Workout and it's really good."
"It is the exercise I have done off and on my whole life. It just very gently gets you fit. Two weeks of doing that and you think: 'Yeah, I could go to the gym now.'"
Liked this?
Get the Fit&Well Newsletter
Start your week with achievable workout ideas, health tips and wellbeing advice in your inbox.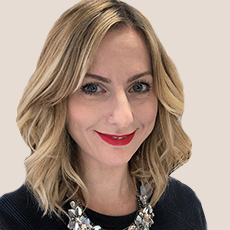 Stephanie is Editor of GoodToKnow and was previously the Editor of Fit&Well. With 15 years experience, she has worked for titles including Woman&Home, MSN and Stylist, covering all aspects of women's lifestyle including health and fitness. Her preferred way of staying fit and well is sport: she regularly plays tennis and has been a keen netballer since her school days. She plays with her London-based team, Cool Runnings, and is also a qualified Level 2 Netball Coach. Stephanie recently started strength training, and can now regularly be seen hobbling around her local area as DOMS kicks in. Happily, she's since discovered the joy of recovery days. As a result, her top fitness tip is: invest in a foam roller!