This 30-minute dumbbell workout builds stronger arms and boosts your metabolism
Develop functional strength to help out with everyday tasks and raise your heart rate with this upper body routine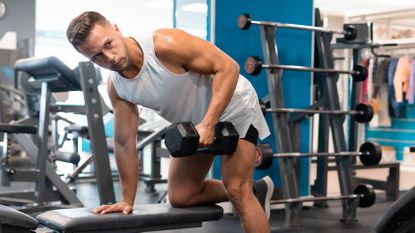 (Image credit: Getty Images)
Get the Fit&Well Newsletter
Start your week with achievable workout ideas, health tips and wellbeing advice in your inbox.
Thank you for signing up to Fit And Well. You will receive a verification email shortly.
There was a problem. Please refresh the page and try again.
There are plenty of reasons to train your arms. Yes, looks can be a big motivator, but strengthening your biceps and triceps will also make everyday activities like lifting your shopping bags feel like a breeze.
If you're looking for a quick routine to build lean muscle, all you need is a bit a space, a yoga mat and a set of medium weight dumbbells. You don't need a whole weights rack, though, especially if you invest in a set of the best adjustable dumbbells, which combine several weights into one.
Then you're ready to take on this six-move session from NASM-certified personal trainer Sydney Cummings Houdyshell. It's a great way to develop strength at home or a busy gym with minimal equipment.
The key is to make sure you do each exercise with perfect form. Fortunately, this is a guided routine, so you can follow along with the trainer's demonstrations to practice your technique as you go to get the most from your training.
Watch Sydney Cummings Houdyshell's workout
This workout targets your arms with four strength-building exercises; two for the biceps and two for the triceps. It also ends with a couple of cardio moves (knee drives and cross punch sky punches) for a fitness-boosting finale.
The entire session is low impact, meaning it's gentler on your joints than the likes of running and burpees. So, if you're worried about your knees (or your downstairs neighbours), this routine is perfect for you.
Helpfully, Cummings Houdyshell also walks you through a warm up and cool down to help you prepare for, and recover from, the session. This helps oxygenated blood flow to your muscles for an effective muscle-building workout.
Along with a comprehensive cool down, many people like to drink a post-workout smoothie after a strength training sessions like this one. This is because protein is essential for providing your body with the fuel it needs to repair and grow your muscles.
To complement this session's metabolism-boosting routine, the best protein powders for weight loss can aid your recovery without the extra sugar or fat that some powders come with.
Get the Fit&Well Newsletter
Start your week with achievable workout ideas, health tips and wellbeing advice in your inbox.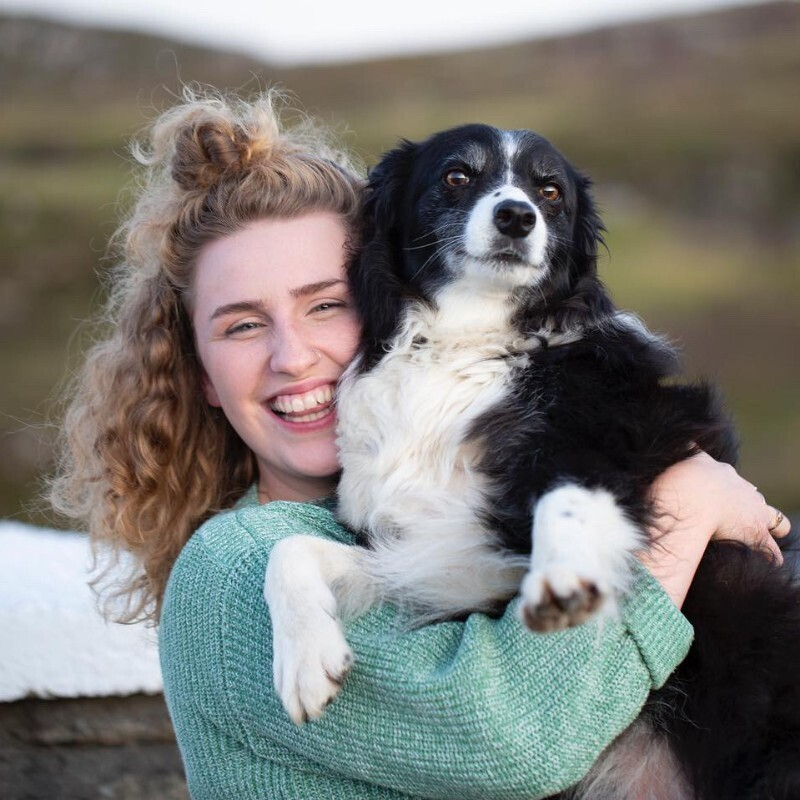 Lois Mackenzie is a Fitness Writer for Fit&Well and its sister site Coach, covering strength training workouts with weights, accessible ways to stay active at home, and training routines for runners. She joined the team from Newsquest Media Group, where she was a senior sports, trends, and lifestyle reporter. She is a dedicated runner, having just completed her first marathon, and an advocate for spending time outdoors, whether on a walk, taking a long run, or swimming in the sea.
Lois holds a Master's degree in Digital Journalism, and has written for Good Health, Wellbeing & The Great Outdoors, Metro.co.uk, and Newsquest Media Group, where her reporting was published in over 200 local newspapers.