This is the Fittest Man on Earth's new home gym
We can't all afford a first-class home gym like Mat Fraser but we can take some tips from the CrossFit champion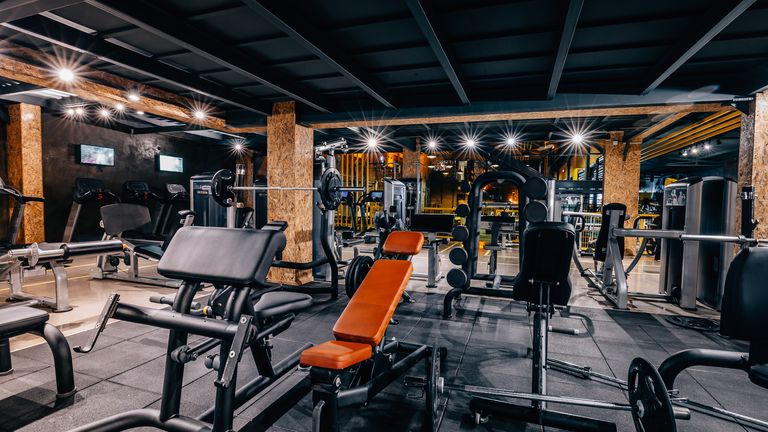 (Image credit: Getty)
By Jessica Downey published
If anyone is entitled to build a top of the range gym inside their home it has to be the five-time CrossFit Games champion, Mat Fraser, once dubbed "the Fittest Man on Earth".
Since retiring from the sport last year the athlete most definitely hasn't hung up his CrossFit trainers - if you fancy trying out the activity, we have a round-up of some of the best cross training shoes to help you with your first steps into the sport.
Fraser started up a YouTube channel where he shares CrossFit-style workouts and challenges. His latest video is a grand tour of his newly fully-decked out home gym. The list of equipment inside Fraser's gym is exhaustive, hence the 40-minute run-time, but you can watch in full below:
Watch: Mat Fraser's home gym tour below:
Very few of us have sponsorship deals like Fraser, enabling us to design our dream home gym. However, we can all incorporate elements of his training into our own workouts, whether that be at our local gym or even at home.
How to incorporate CrossFit at home
Cardio
A CrossFit workout is unique in the way that it combines both strength and cardio. And of course, the CrossFit champ has a whole section of his gym dedicated to cardio machines including rowing machines, ski ergs, exercise bikes and stair masters. Note that Fraser has two of everything, because he loves to train with others.
You can make good use of machines like these at a gym, but if you are looking to kit out your own home with cardio machines, we have guides on equipment like the best rowing machine or best exercise bikes. Alternatively, you don't have to use any equipment to increase your heart rate and still feel the benefits of a cardio workout: a long run or cycle will do the trick.
Strength
CrossFit is made up of functional movements performed at a high-intensity. These movements include variations on basic resistance-training movements like squatting, pulling and pushing.
Fraser shows off just about every kind of weight based equipment you could imagine to help maintain his CrossFit abilities. His home gym includes things like a squat rack, barbell holder, the best kettlebells (up to 203lbs), dumbbells, weight plates, wall balls and a pull-up bar.
Strength training is excellent for improving your overall fitness but isn't exclusive to lifting weights. Calisthenics is a form of exercise fully dependent on using your bodyweight and is great for building functional strength. This 2018 study found that using different calisthenic movements in a training programme can improve upper-body muscle strength.
Next time you are working out why not try include some calisthenic exercises? If you've never done one before, our beginner's guide to how to do a push-up is a great place to start.
Jessica is Staff Writer at Fit&Well. Her career in journalism began in local news and she holds a Masters in journalism. Jessica has previously written for Runners World, penning news and features on fitness, sportswear and nutrition. She is a keen runner and is currently sweating her way through a 10k training plan. Jessica also enjoys building on her strength in the gym and is a believer in health and wellness beginning in the kitchen - which she loves sharing with others on her healthy living-inspired Instagram account, @jessrunshere. Despite her love for nutritious cooking, she stands by the saying 'everything in moderation' and is eagerly conquering the London food and drink scene!