This low-impact standing workout builds full-body muscle in just four moves with a set of dumbbells
Build muscle all over while going easy on your knees with this low-impact strength session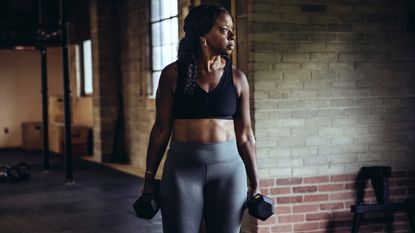 (Image credit: Getty Images/The Good Brigade)
Get the Fit&Well Newsletter
Start your week with achievable workout ideas, health tips and wellbeing advice in your inbox.
Thank you for signing up to Fit And Well. You will receive a verification email shortly.
There was a problem. Please refresh the page and try again.
Standing workouts are increasing in popularity, and I, for one, love them. They're usually low impact and more accessible for people with limited mobility, but still provide plenty of fitness-boosting benefits.
You'll often see standing workouts centered around core strengthening exercises, but you can also find full-body options like this one from husband and wife coaching team Michael and Vivienne Addo (better know online as Mr and Mrs Muscle).
It only has four moves, but still manages to work muscles all over your body. It's great if you're short on time, taking less than 20 minutes, and you can do it at home with just a pair of dumbbells (or adjustable dumbbells if you want to change the weights you use for each exercise).
To try this routine for yourself, perform the four moves as a circuit, completing each one for 45 seconds followed by 15 seconds of rest. Repeat this circuit for three total rounds, or four if you want an extra challenge.
For a demonstration of the four exercises, check out the routine in the video below. If it's your first time doing a workout like this, try to copy Addo's technique to ensure you're using good form.
Watch Mr and Mrs Muscle's full body workout
Unsure what dumbbell weight you should use? We'd recommend picking one that challenges you enough to get a good workout, but isn't so heavy that your form suffers or you're unable to complete the full 45 seconds of work.
In this workout you're targeting your entire body using a series of compound exercises. Compound exercises recruit multiple muscles at once, making for a more time-efficient workout. So, even though there are just four moves, you're targeting way more than four muscles.
But why a standing workout? "If you struggle with your mobility, it can be a painful and frustrating experience getting up and down in a workout, especially when the rest period is so short," Addo explains.
After a challenging workout with weights, it's important to allow your body to recover. Some people kickstart this process by drinking a post-workout smoothie with protein to give their body support to repair the tiny tears in their muscle fibers caused by their workout.
If you're on the hunt for a tasty shake to add to your post-workout routine, take a look at our guide to the best protein powders for weight loss, which can support your recovery without additional fat or sugars.
Get the Fit&Well Newsletter
Start your week with achievable workout ideas, health tips and wellbeing advice in your inbox.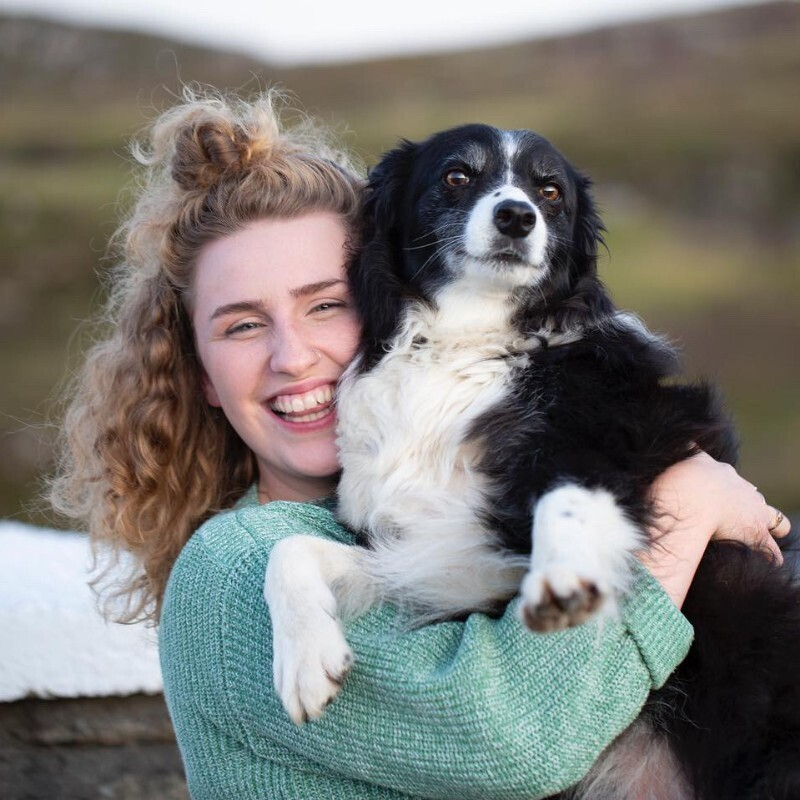 Lois Mackenzie is a Fitness Writer for Fit&Well and its sister site Coach, covering strength training workouts with weights, accessible ways to stay active at home, and training routines for runners. She joined the team from Newsquest Media Group, where she was a senior sports, trends, and lifestyle reporter. She is a dedicated runner, having just completed her first marathon, and an advocate for spending time outdoors, whether on a walk, taking a long run, or swimming in the sea.
Lois holds a Master's degree in Digital Journalism, and has written for Good Health, Wellbeing & The Great Outdoors, Metro.co.uk, and Newsquest Media Group, where her reporting was published in over 200 local newspapers.