Try this 20-minute workout to boost your metabolism and build total-body strength without weights
Boost your mood (and your metabolism) with this quick equipment-free workout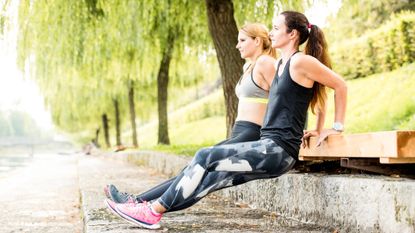 (Image credit: Getty)
A lack of equipment needn't stand between you and a great workout—with the right mix of bodyweight exercises you can work your muscles without splashing the cash on expensive gear.
For example, there isn't a dumbbell in sight during this minimalist session from personal trainer Rhiannon Bailey. The only things you might need are a chair or bench to lean against for some exercises, and a yoga mat for some extra grip during the push-up knee drives.
The session challenges you to complete a five-move circuit for between four and six rounds. You'll do each exercise for 40 seconds, followed by a short 20-second rest, in an approach sure to keep your heart rate high and boost calorie burn.
Four rounds takes just 20 minutes, but if you're feeling good and have more time on your hands you can add another two rounds for a 30-minute workout.
Watch Bailey's video below for a brief demonstration of the five moves in the workout, then warm-up and get stuck in.
Watch Rhiannon Bailey's 20-minute HIIT workout
Given there's no equipment necessary, why not make this an al fresco session or bookmark it for those sunny days that are (hopefully) just around the corner? Bailey also says this workout is a top option when you want to squeeze some feel-good movement in while on holiday.
You see, while exercise is great for your body, it can also have a positive impact on your mind—there's nothing like those post-exercise endorphins, after all. So, while there's no need to put pressure on yourself to workout while on holiday, a short session could boost your mood and leave you feeling energized.
The benefits don't end there either. This workout will boost your metabolism and can help you build strength too.
The push-up knee drives and the triceps dips are great for targeting your chest shoulders and triceps (the long muscle that runs down the back of your arm), while the box jumps and single-leg knee drives require plenty of leg power.
As such, this workout engages the upper and lower body in one quick hit, so if you're busy and only have time to exercise a few time a week this is a time-efficient training option.
If you want more full-body workouts that don't need any equipment, Fit&Well has you covered. This 10-minute session will help you develop muscle all over with just four bodyweight moves. Or, if you're looking for something longer, why not try this 30-minute workout which build total-body strength without weights?
Get the Fit&Well Newsletter
Start your week with achievable workout ideas, health tips and wellbeing advice in your inbox.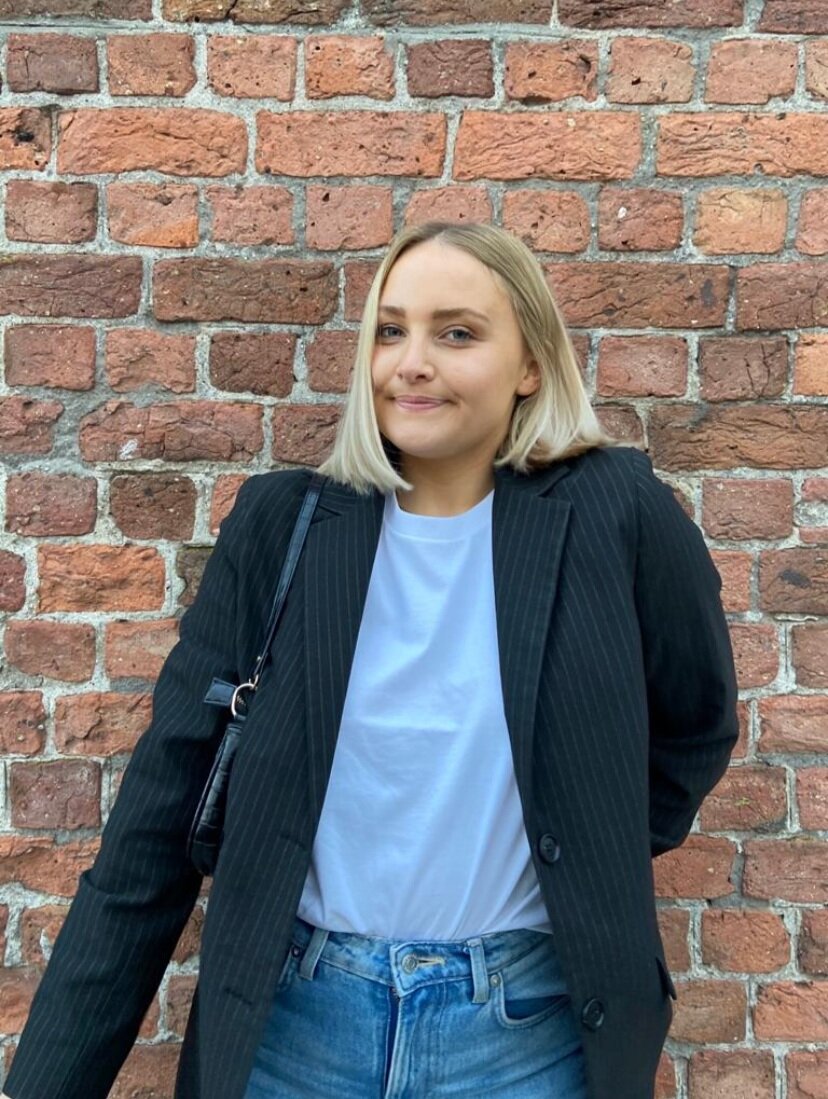 Alice Porter is a freelance journalist covering lifestyle topics including health, fitness and wellness. She is particularly interested in women's health, strength training and fitness trends and writes for publications including Stylist Magazine, Refinery29, The Independent and Glamour Magazine. Like many other people, Alice's personal interest in combining HIIT training with strength work quickly turned into a CrossFit obsession and she trains at a box in south London. When she's not throwing weights around or attempting handstand push-ups, you can probably find her on long walks in nature, buried in a book or hopping on a flight to just about anywhere it will take her.