Fitbit Luxe vs Charge 5: here's which one I prefer
Who wins in this battle of the Fitbit trackers?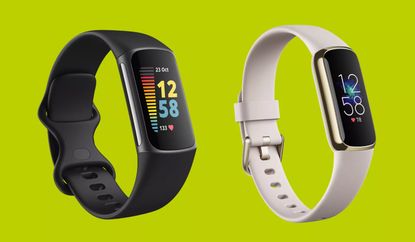 (Image credit: Fitbit)
While Fitbit now offers devices approaching smartwatch status in both price and size, it's also still a dab hand at making bracelet-style trackers. The Fitbit Luxe and the Fitbit Charge 5 are two great examples of this from either end of the spectrum.
The slimline Luxe is so small it's almost unnoticeable, packed to the gills with tech but missing some smart tech features like on-wrist payments and built-in GPS. The Charge 5 is chunkier but much more self-sufficient, meaning you can leave your phone at home when you head out for your exercise.
If you're trying to decide which model to buy, I'd recommend the Charge 5. It's regularly discounted to the same price as the Luxe, but it has additional health tracking features and in-built GPS.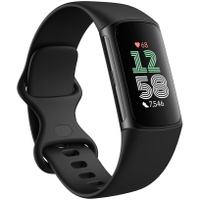 Fitbit Charge 6: was $159.95, now $99.95 at Amazon
Save $60 Despite only recently being released, the new Charge 6 has been discounted by $60 in the Black Friday fitbit sales, making it cheaper than the older Charge 5 model. It has a host of new exercise modes, upgraded heart rate monitoring and the ability to work with machines from Peloton, NordicTrack and more.
The Fitbit Luxe is a slimline tracker that's a solid beginner option.
For
Smaller profile
Easy to use
Light and comfortable
Against
No GPS
No EDA scan
Slightly shorter battery life
The Fitbit Charge 5 is a powerful tracker band with a huge number of sensors.
For
Bright display
Reasonable battery life
Offers EDA scan
Price
The Fitbit Luxe made its debut in April 2021 and its RRP has recently dropped from $150/£130 to $99/£99, but I've seen it drop as low as $80/£80 around the Black Friday Fitbit sales.
The Charge 5 arrived a few months later at $180/£170. Since the launch of the Charge 6 in September 2023, the older model isn't sold via Fitbit directly anymore, but you can find it discounted on third-party retailers like Amazon and Walmart.
I've seen it discounted to around the same price as the Luxe during sales—and that makes it a better deal than the Luxe.
Image 1 of 2
Health tracking features
Despite its small footprint, the Fitbit Luxe offers plenty of sensors—just not as many as the Charge 5. The Luxe can, as you'd expect, track your steps, calories burned, heart rate, blood oxygen levels, sleep and more.
The Charge 5 can do the same, but it adds more sensors than you may know what to do with. For one, it'll alert you for heart rate irregularities, something the Luxe won't.
It also offers an ECG (electrocardiogram) and a stress-tracking EDA scan. If you're likely to use either feature, the Charge 5 is the obvious choice here.
Some users have reported inconsistencies with the blood oxygen monitoring on the Fitbit Luxe, but I got consistent readings across both models.
Fitbit Premium vs the free app
Both the Fitbit Charge 5 and the Luxe come with six months of Fitbit Premium out of the box, and while you can make good use of the trackers without Premium, it adds a whole host of additional functionality on top.
I've made use of the mindfulness activities provided by the service, but the killer feature will always be the Daily Readiness Score—it offers a comprehensive rating for how hard you can push yourself, minimizing the risk of injury. There are also meal plans and guided workouts, provided by Fitbit's partners.
Sports tracking
You can track over a dozen workout types on the Fitbit Luxe, but you'll have to adjust which ones you can access on the tracker by using the app on your phone. By default, there's only room for six workouts, so you'll have to chop and change them if you want to swap, say, walking for weightlifting.
It's a small inconvenience, and one shared by the Charge 5. Thankfully, the latter does offer built-in GPS so you can leave your phone at home when running or cycling— the Luxe has no GPS whatsoever.
As is common with Fitbits, both can track time spent in the pool (or in open water) but you'll need to use the app to log lengths retrospectively. Both are easy to lock so the water doesn't trigger any interactions, but I found both a little tricky to open up again while in the water.
Style and design
The Fitbit Luxe and Charge 5 are both made of stainless steel, and while they have the same basic rectangular shape, the Luxe is notably smaller—making it ideal for smaller wrists.
That smaller chassis means there's less room for the display, with 0.74-inch AMOLED panel that's easy to read in sunlight, but lacking space when it comes to displaying more information.
The Charge 5 fares slightly better, with a 1.04-inch display that's more appealing on the eyes, although I still found myself scrolling constantly when trying to read a notification.
The Fitbit Luxe has no buttons to speak of, either, but the Charge 5 has a capacitive one on the side. I'd have preferred a physical button on the Charge, but at least the option is there.
Smartwatch features
Sadly, the Luxe drops out of this category entirely, but the Charge 5 isn't the smartest tracker either.
Neither offers any third-party app support (which is to be expected), but only the Charge 5 will let you make payments using NFC. Sadly, it's not Google Wallet like you'll find elsewhere in the Fitbit lineup, but it's something at least.
Neither tracker has the option to make or receive calls, but you can see your notifications. The small displays don't make it easy to digest large paragraphs of text.
Battery life
When much more expensive trackers like the Apple Watch and Fossil Gen 6 offer a day or two of battery life at most, it seems churlish to want more from one as small as the Fitbit Luxe—but its five days aren't to be sniffed at.
The Charge 5 goes just a little further with six days. It's not much more, and it's still less than some Fitbit models, but it's a little better.
Final verdict
As you may have guessed, I'm finding it hard not to recommend the Charge 5 over the Luxe. The Luxe is a great tracker, but unless you're desperate for its small, slim design, it's hard to look past the lack of onboard GPS, the smaller display, and the lack of additional sensors—especially when both devices are regularly found at around the same price.
Get the Fit&Well Newsletter
Start your week with achievable workout ideas, health tips and wellbeing advice in your inbox.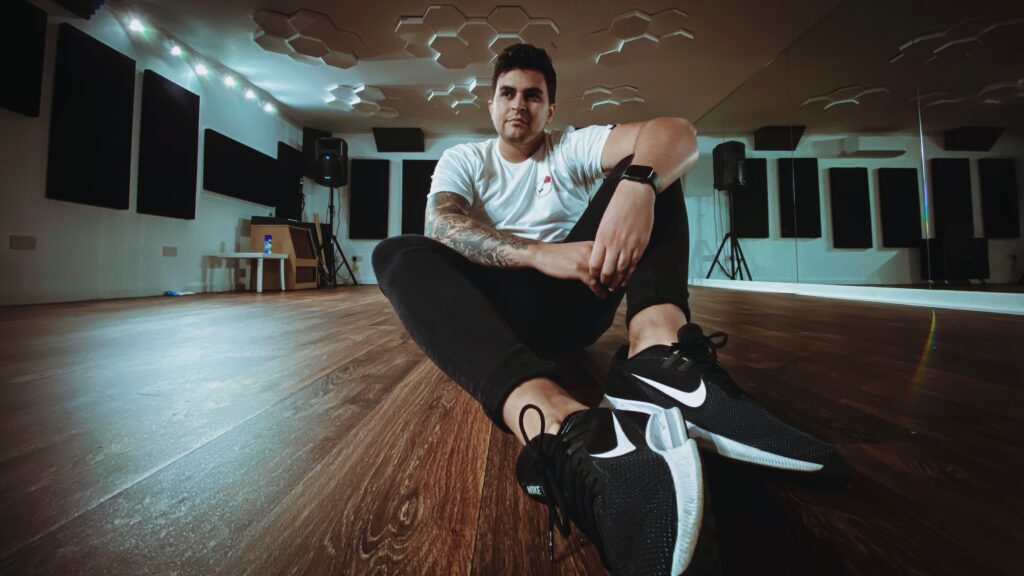 Lloyd Coombes is a freelance technology and fitness writer and reviewer for Fit&Well, with bylines at other Future publications, including Live Science, TopTenReviews, Space.com, and TechRadar. He regularly tests out the latest gadgets, including fitness trackers, headphones, and gaming accessories. When he's not reviewing hardware, Lloyd writes about video games at Dexerto.com.