Workout: The 30-minute yoga flow to detox after a busy week
It's Friday! If this week has been too stressful, stretch away your pandemic worries with this yoga workout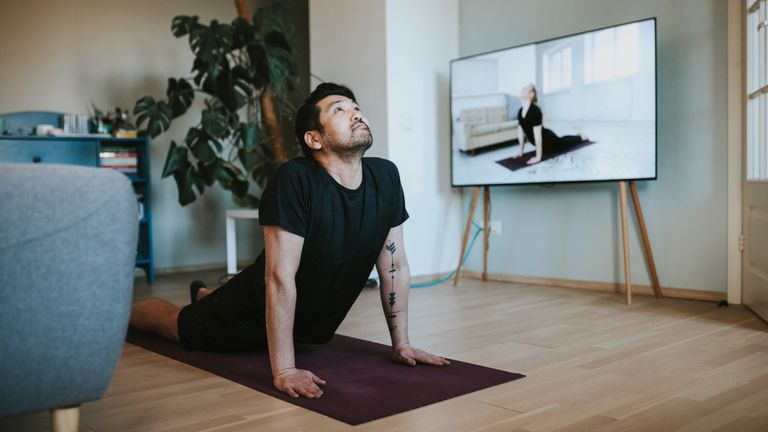 (Image credit: Getty Images)
By Matt Evans
If you've had a stressful week, there's nothing better than laying out a yoga mat and stretching your troubles away, and in the midst of a global health crisis, we're more stressed than ever. 
The Centre for Disease Control and Prevention has released guidelines for US citizens who are over-stressed as a result of the pandemic, including emergency hotlines and guidelines for taking care of your physical and mental health. The guidelines include stretching, taking deep breaths and meditation – all of which are covered by yoga. 
YogaRoxLondon's Roxanne took over our Instagram account last year, showcasing a 30-minute de-stress yoga flow exclusive to Fit&Well. We've got the video below, so you can follow along, take a deep breath and ease yourself into a restful weekend. All you need is 30 minutes, a bit of floor space and one of our best yoga mats. 
Yoga workout for stress: Watch it here
Yoga workout for stress: Why it helps
Yoga has been proven in plenty of studies to have a beneficial therapeutic effect. It can alleviate symptoms of anxiety, depression, stress and other mental health disorders in a similar fashion as meditation. 
One study conducted by Iranian scientists found "depression, anxiety, and stress decreased significantly in women after 12 sessions of regular hatha yoga practice". This 30-minute session is a great place to start, but there's stacks of yoga workouts available on our website, including specific yoga for anxiety.
Liked this?