You don't need the gym to build full-body strength, just two dumbbells and this 30- minute workout
Boost your metabolism, work your core, and build muscle all over with this 10-move routine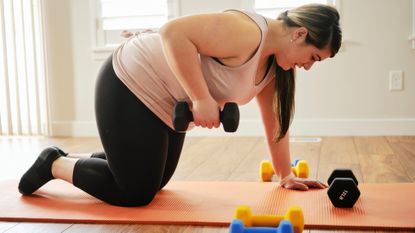 (Image credit: Getty Images/RichLegg)
Get the Fit&Well Newsletter
Start your week with achievable workout ideas, health tips and wellbeing advice in your inbox.
Thank you for signing up to Fit And Well. You will receive a verification email shortly.
There was a problem. Please refresh the page and try again.
Although the gym can be a great place to train, it's not the only way to get an effective workout. With the right exercises and a few basic bits of equipment, you can build strength without leaving the house.
Take this 30-minute routine for example; all you need to take part is a pair of dumbbells and a yoga mat. (If you do a lot of home workouts, we recommend a pair of the best adjustable dumbbells, which combine several weights in one compact package.)
The session comes from certified personal trainer Sydney Cummings Houdyshell. There are 10 total exercises split into five pairs or supersets. Strength-building moves are always paired with a cardio-boosting activity, offering an impressively comprehensive fitness hit.
For each superset you'll perform the first exercise for 30 seconds, take a 15-second breather, tackle 30 seconds of the second exercise then take another 15-second rest. Repeat this for three total rounds before moving on to the next pairing.
To get the most from your training, Cummings Houdyshell guides you through the entire routine, providing handy tips on form and technique. So, all that's left for you to do is grab your dumbbells, hit play, and get after it.
Watch Sydney Cummings Houdyshell's 10-move dumbbell workout
If you're unsure what dumbbell weight you should use, the aim is to find one that feels challenging to lift for 30 seconds, but isn't so heavy that your form suffers.
The movements work to target your entire body, with several multi-muscle compound exercises, with skater lunges and alternating rows included in the routine. These will help you build muscle all over and boost your metabolism.
If you're new to full-body workouts like this one, chances are you'll feel some soreness in your muscles the following day—this is known as delayed-onset muscle soreness (DOMS).
To aid recovery, some people drink protein shakes, giving their bodies the fuel they need to repair the tiny tears in your muscles caused by a challenging strength training. This helps your muscles rebuild stronger than before—an example of the progressive overload principle in action.
If you want to develop muscle, the best protein powders for weight loss provide a clean hit of protein to support this process. Plus, then you can blend them into a post-workout smoothie for a delicious way to stay hydrated and build muscle.
Get the Fit&Well Newsletter
Start your week with achievable workout ideas, health tips and wellbeing advice in your inbox.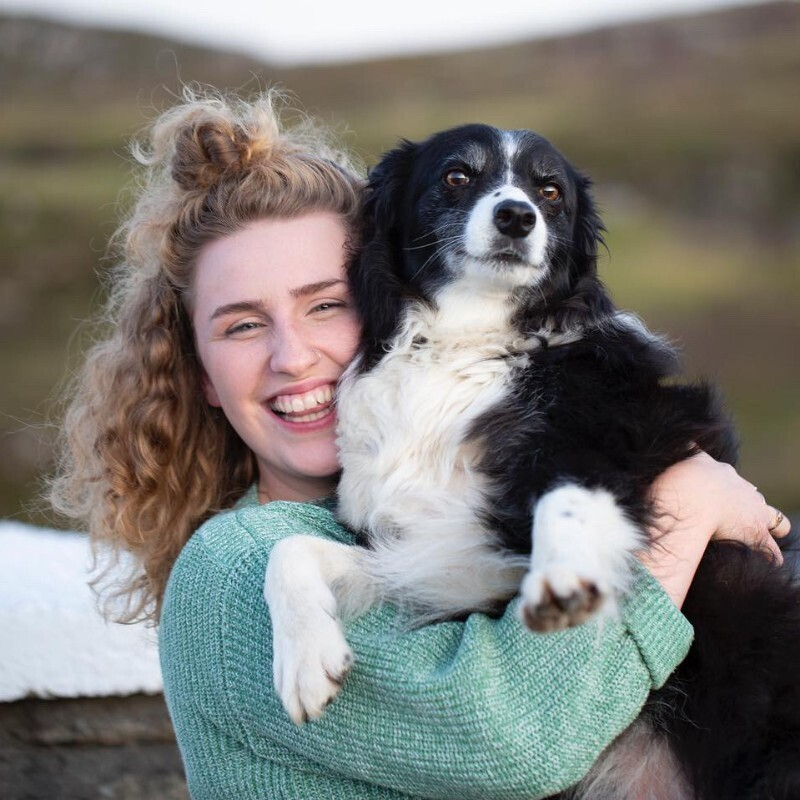 Lois Mackenzie is a Fitness Writer for Fit&Well and its sister site Coach, covering strength training workouts with weights, accessible ways to stay active at home, and training routines for runners. She joined the team from Newsquest Media Group, where she was a senior sports, trends, and lifestyle reporter. She is a dedicated runner, having just completed her first marathon, and an advocate for spending time outdoors, whether on a walk, taking a long run, or swimming in the sea.
Lois holds a Master's degree in Digital Journalism, and has written for Good Health, Wellbeing & The Great Outdoors, Metro.co.uk, and Newsquest Media Group, where her reporting was published in over 200 local newspapers.