You only need three moves to build strength and boost your metabolism without weights
Build strength and cardio fitness while boosting your metabolism with this short session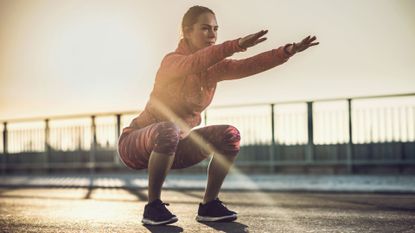 (Image credit: Getty)
Get the Fit&Well Newsletter
Start your week with achievable workout ideas, health tips and wellbeing advice in your inbox.
Thank you for signing up to Fit And Well. You will receive a verification email shortly.
There was a problem. Please refresh the page and try again.
When you're trying to form healthy habits, the first workout is often the hardest, but you don't need to throw yourself straight back into an hour-long gym class or gruelling treadmill session to benefit your mind and body.
To try this session from certified personal trainer Rhonda Carter, you don't need any equipment and you only have to learn three fun movements, making it a great home workout option.
You might want to use a yoga mat for some extra cushioning and grip on slippery floors, but it's not a necessity. This workout will raise your heart rate, boost your metabolism, improve your cardio fitness and strengthen your muscles.
To do this, Carter uses three bodyweight movements; pop squats, modified burpee to push-ups and standing kickbacks. If you're new to these exercises, don't worry. Carter has shared a video demonstrating how to perform each one.
You can watch the clip below, then try practicing each of the three exercises to make sure you're comfortable with the correct technique before launching into the workout.
Watch Rhonda Carter's three-move workout
If you want to create a workout routine, you can put all three moves together as a circuit. You'll do each for 40 seconds, take a 20-second rest, then start the next exercise. Once you've done all three exercises, that's one round.
Rest for a full minute then start the circuit again. Complete five rounds of this circuit for a short but effective 20-minute session. If you want to adjust the intensity, you could take the active period down to 20 or 30 seconds with a longer rest.
All of the exercises in this workout will get you moving your whole body, which is a great way to elevate your heart rate and work your lungs. As a result, this type of exercise can help you burn calories and improve your cardiovascular fitness (the ability of your body to take in oxygen and deliver it to your muscles during exercise).
The movements will also challenge your muscles. Pop squats test your legs' explosive power, modified burpee push-ups will work chest, shoulders, and triceps, while the standing kickbacks deliver a hit to your glutes.
If you're looking for more no-equipment exercise options, try this beginner bodyweight workout. Or, if you're after something slightly more challenging, aim towards this 30 minute dumbbell workout.
Get the Fit&Well Newsletter
Start your week with achievable workout ideas, health tips and wellbeing advice in your inbox.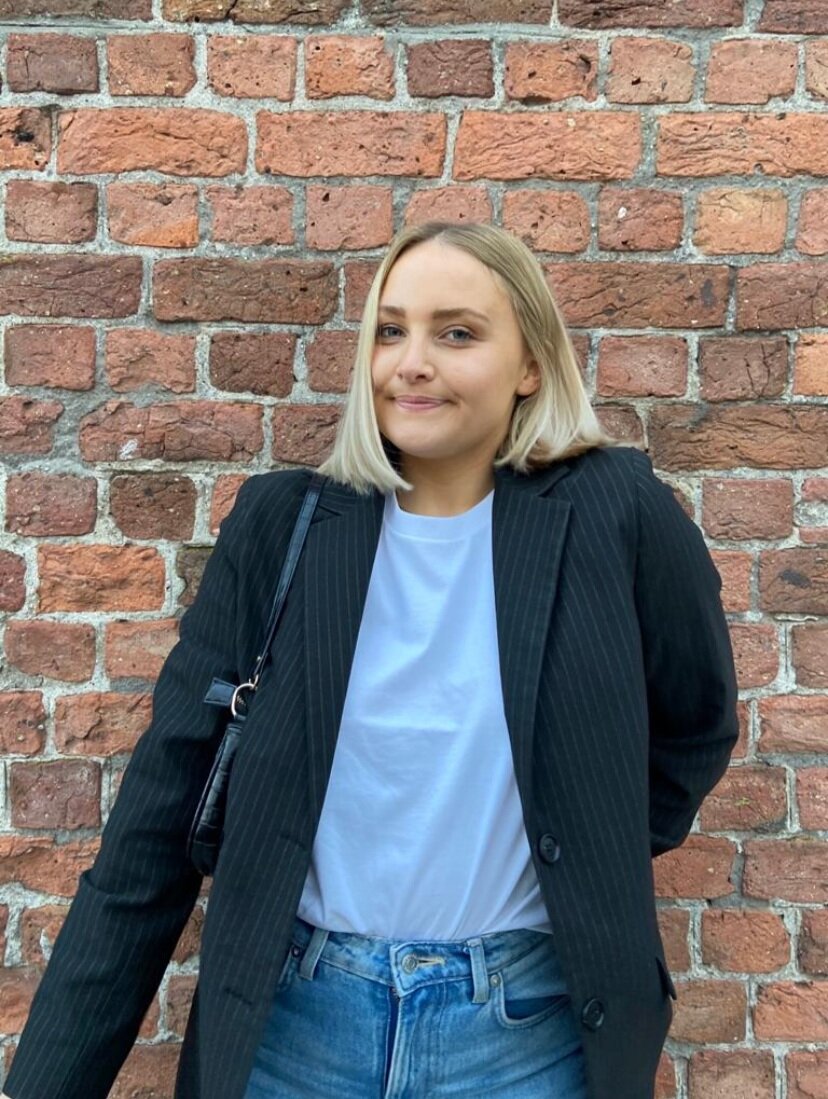 Alice Porter is a freelance journalist covering lifestyle topics including health, fitness and wellness. She is particularly interested in women's health, strength training and fitness trends and writes for publications including Stylist Magazine, Refinery29, The Independent and Glamour Magazine. Like many other people, Alice's personal interest in combining HIIT training with strength work quickly turned into a CrossFit obsession and she trains at a box in south London. When she's not throwing weights around or attempting handstand push-ups, you can probably find her on long walks in nature, buried in a book or hopping on a flight to just about anywhere it will take her.