Beats Powerbeats Pro review: The best running earbuds we've ever tried
Beats Powerbeats Pro are far and away the best headphones for running and gym that you can get right now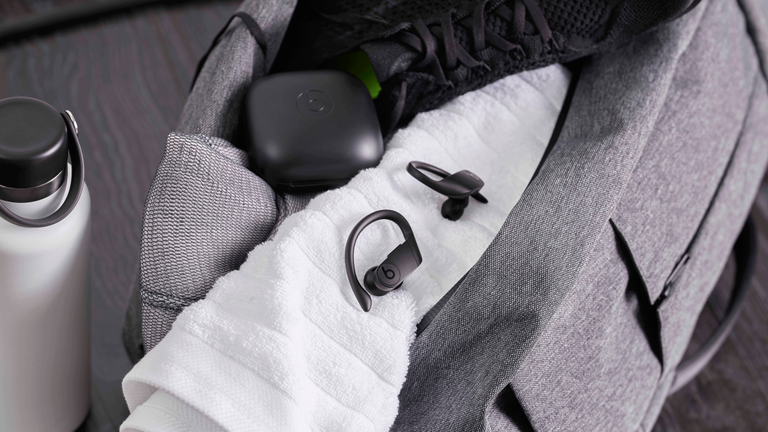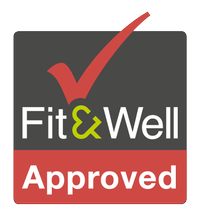 (Image credit: Beats By Dre)
Beats By Dre Powerbeats Pro are the world's best workout earbuds. Period. While pricey, these noise-cancelling, true wireless in-ear buds simply can't be beat.
Reasons to buy
+

Secure fit

+

Next-level sound

+

Simple controls
Reasons to avoid
-

No "ambient" mode to include outside sound

-

A tad bassy
In a world of very similar products and lots of different brands, it's always nice when we can say with confidence "this is the best you can get". So we're happy to report the true wireless Beats Powerbeats Pro are the best running headphones you can by, whether you're a runner, boxer, weightlifter or just after a great pair of headphones for your commute.
The only barriers to entry are the high price point and potential customers' resistance to buds that sit inside the ear canal rather than over the top of it. Even though Apple now own the Beats brand, the Powerbeats Pro absolutely wipe the floor with Apple's own-brand AirPods and AirPods Pro.
On first look, the Beats Powerbeats Pro look a great deal like the brand's previous models. But during testing, we found the older ones didn't gel well with glasses-wearers and had a tendency to move slightly during vigorous workouts. The Powerbeats Pro, on the other hand, didn't move an inch and didn't interfere with specs at all, happily hooking over our ears next to our glasses and sunglasses.
The earbuds have an interesting design in that they actually sit inside your inner ear, held in place by the over-ear hook supports. Some people might find this a little bit intrusive, but if you're already familiar with the feeling of in-ear buds, they fit snugly and you don't have to shove them or "screw" them into your ear to get them to stick, as you do with some cheaper earphones.
There are music/call controls and volume controls on both buds, so there's no need to remember which one to reach up to during workouts. In the same way, most buds have a "main" bud which connects to your phone or music device and a "secondary" bud which feeds off the main one. This means for most wireless earbuds, you can only take calls and talk to Siri on one of the two, but for the Powerbeats Pro, both functionalities work on either.
The battery case is also larger than most of its true wireless rivals. While this is necessary because of the hooks, it also provides a bigger charge: when you use the Powerbeats Pro in conjunction with the charging case, you get a full 24 hours of listening time. You can also charge it for just 15 minutes and get hours and hours of extra play. It almost removes battery life as an issue, which is remarkable when you consider how limited most true wireless buds have been in that respect, up to now.
BEATS POWERBEATS PRO AS RUNNING HEADPHONES AND WORKOUT BUDS
The Powerbeats are unshakeable, whether on the elliptical trainer, the running track or cycling over potholes. It's not designed for liquid immersion, so swimmers are unfortunately out of luck, but they'll stay tightly secured while being put through their paces in any other workout.
You can almost forget you're wearing Beats' buds, no matter how tough the exertion. Although they can't be immersed in water, they're sweat resistant and easy to clean.
The combination of the way they fit – blocking out a lot of external noise, and preventing variations in sound quality caused by buds shifting in your ear – and the driver technology used, mean Powerbeats Pro sound as good in all conditions as any in-ear headphones of this price that I've tried.
BEATS BY DRE POWERBEATS PRO: VERDICT
We must get one very minor criticism out of the way, first: for everyday use, Powerbeats Pro might not be suitable, because thanks to the combination of noise-cancelling deep fit and excellent sound quality, you don't have very much situational awareness. Apple's AirPods have a transparency mode which filters everyday sound and mixes it with your audio, so you're unlikely to get blindsided by a car, for example. Powerbeats Pro simply shut out the world.
However, for workouts, immersive sound and watching video, there's nothing better. The true wireless freedom while exercising is exhilarating, they'll never fall out and the sound is top-notch. If you're after a solid pair of gym headphones, make the investment - these are the best in class.
Powerbeats Pro in Black, Ivory, Moss, Spring Yellow, Lava Red and Navy cost £219.95 (UK) (opens in new tab) or $249.95 (US) (opens in new tab).
Liked this?
Duncan Bell is a Fitness Editor for T3, Fit&Well's sister site, and has a wealth of experience writing about fitness and home-related items. He specializes in writing about fitness tech and cycling, but also covers everything from air fryers to air purifiers. Duncan's writing career has spanned nearly 15 years so far.