How we test, review, and make recommendations on Fit & Well
This is how we create our reviews and guides on Fit & Well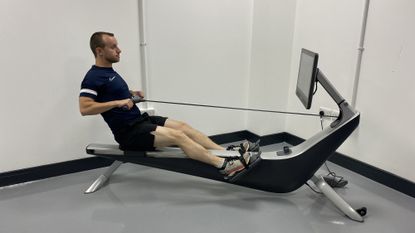 (Image credit: Future)
Get the Fit&Well Newsletter
Start your week with achievable workout ideas, health tips and wellbeing advice in your inbox.
Thank you for signing up to Fit And Well. You will receive a verification email shortly.
There was a problem. Please refresh the page and try again.
At Fit & Well our mission is to help you live better. To us, it doesn't matter whether you're brand new to personal fitness or wellness, or you're a dedicated professional - our aim is to help you with your journey by offering authentic, accurate, and factual information. That authenticity runs through everything we do, from the news we write to the product testing that forms the basis of our reviews and buying guides. Not only that, the team at Fit & Well live the advice we give. If we think walking every day for 90 minutes benefits you, we'll tell you about it. If we think the cheapest rowing machine we tested is the best one, then that's the machine our writers will use at home, for our own fitness regimes.
As a 100% editorially independent brand we want to be totally transparent about how we test the products we review - from the things we do to every product we use, through to the various recommendations we make in our guides and features. This process is the same for every member of our team, and the large number of expert contributors who work for us.
Our promise to you
We hold ourselves to the highest standards when it comes to testing and writing about health, wellness, and fitness products. These are our core values:
We always give our full, unbiased opinion on a product or service. We never accept payment of any kind from any manufacturer before, during, or after our review process.
Our opinion on a product or service is formed independently of any commercial interests or campaigns that run across Fit & Well or any of our brands at our parent company, Future PLC.
We try to source all our test units directly from the manufacturer. Where this isn't possible, we purchase the products ourselves. Regardless of how we source the product we always familiarize ourselves with the MSRP ($ price) it carries, so we are aware of how much the average person will pay to acquire the product.
Where possible we test products in the same environment - usually our dedicated test center in either Atlanta, GA, or Reading in the United Kingdom. However, given that F&W tests fitness accessories, we like to get outside and use items in the real world.
The same testing process is applied to all items in the same category - we'll do the exact same thing to an Apple Watch as we do a Galaxy Watch.
We usually allow at least a week for equipment testing, but time varies depending on the item we're assessing.
We always find the right person for the right product. If it's a supplement, we look for a nutritional expert to test the product and write the review or guide.
Finally, if we don't like a product - or any aspect of it - we will tell you about it. That way you know that both our praise and criticisms are genuine.
How does our scoring system work?
We score products based on a star rating system: our maximum score is five stars. When deciding on scores we assess a product on its own merits - it doesn't matter if we've already handed a five-star review to several other treadmills, for example, if we think the treadmill we're testing is worth five stars, that's the score we give. As a guide - here's how our star rating system works.
5 - A fantastic product that we would recommend to anyone. Do not hesitate to purchase a five star product
4 - We generally recommend this product, but it isn't perfect. Perhaps some features aren't quite best in class, perhaps it's a niche product that will only be enjoyed by certain people. It's still great, but not for everyone.
3 - An average product that should work fine for most people. It doesn't wow us, but it probably does everything it claims to do with reasonable effectiveness.
2 - A below average product that likely doesn't do what the manufacturer claims. We were unimpressed with this product, and would not recommend it.
1 - A terrible product that we suggest you avoid at all costs.
How do our recommended badges work?
After we've tested a range of products to create our buying guides, we give the Fit & Well 'Best Buy' badge to our number one top pick. We will then select from the best of the other products we tested and award these with a Fit & Well 'Approved' badge so you know you can trust the information we've included about this product.
How do we test supplements, protein powder, and other edible products?
While it's simple enough to test a rowing machine by using its features and measuring the results, it's less easy to effectively 'review' something like a vitamin supplement or probiotic. We have a separate testing philosophy for edibles, which we'll share below:
We will firstly check the price and relative value of a supplement (how much are you getting per $ is often a good metric).
We look at the nutritional value of each product and assess the balance of benefits it gives you. In many circumstances, we will ask a qualified nutritionist or dietician to comment on these relative values, to help us assess exactly what the product gives your body.
We note the specific benefits to different groups of people. If you're looking to boost your immune system, for example, we will note that certain multivitamins are better for this goal than others.
We use the product to see what it's like to actually put it into our bodies. Tough to swallow? Tastes bad? Is too chalky? We will find out.
We try to test for several weeks to measure the impact. In some instances, though, this isn't possible because so many other factors impact our personal health and wellness. We will certainly tell you if we experience side-effects.
If a supplement is likely to conflict with any type of medication we will mention this in copy. However, we cannot test against every type of medication, so if you're in any doubt at all, we always recommend you consult a qualified medical professional before taking a new supplement or edible.
How we test
Because not all products are the same, we've listed our testing protocols by product type below. If you have any questions about our testing process, feel free to reach out to us via our About Us page.
How we test exercise machines to lose weight
How we test cross training shoes
How we test workout equipment for home
How we test running shoes for men
How we test Fitbit fitness trackers and smartwatches
How we test vitamin D supplements
How we test water bottles for hiking
How we test blenders for protein shakes
How we test supplements for joints
How we test menopause supplements
How we test vitamins for women over 50
Get the Fit&Well Newsletter
Start your week with achievable workout ideas, health tips and wellbeing advice in your inbox.
Sophie is Editor at PetsRadar and was previously Editor (Maternity Cover) at Fit&Well and has worked in digital publishing for over five years after starting her career in print journalism. Sophie has worked across some of Fit&Well's biggest sister sites including TechRadar, Live Science, and Top Ten Reviews where she was a Section Editor. Her previous experience includes reviewing products, feature writing, and creating a magazine for cancer patients to support them through their treatment journeys. Sophie's love of all things fitness began when she was studying for a degree in English Language & Linguistics and she took up running in between lectures, which she found fantastic for stress busting. Since then, Sophie's switched to gym workouts and is trying her hand at yoga (although her Crow pose is still a long way off). Her top fitness tip? Find a form of exercise you enjoy and it won't feel like a chore.