Jabra Elite 7 Active review: workout earbuds that actually stay in your ears
These true wireless earbuds have been designed for exercise with an IP57 rating and tech to keep them in place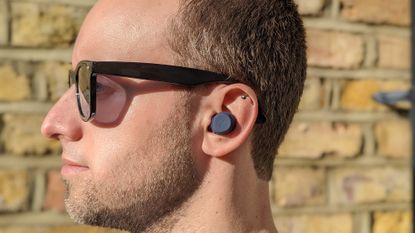 (Image credit: Future/James Frew)
The Jabra Elite 7 Active earphones are lightweight in-ear devices that stay firmly in place even during intense exercise. When coupled with the unit's IP57 water and dust resistance rating, they're an ideal companion for all-weather activities and even the sweatiest workouts. With Active Noise Cancellation and a HearThrough mode, you can block out unwanted noise to stay focused but still keep an ear on what's happening around you.
Reasons to buy
+

Impressive Active Noise Cancellation with HearThrough mode

+

ShakeGrip tech stops the earbuds unexpectedly falling out

+

Long battery life

+

IP57 rating for water and dust resistance
Reasons to avoid
-

Charging case can be a bit awkward to open

-

The case's earbud housing gets grubby pretty quickly
If you've been looking for a set of comfortable, high-performance workout earbuds, our Jabra Elite 7 Active review will help you decide whether these noise-canceling headphones are right for you.
Jabra has been quietly releasing high-quality headphones for several years now. Although they don't make waves in the same way as Apple's AirPods or Samsung's Buds, they've built a loyal following.
This reputation is well-deserved. The company made its name in high-performance office audio equipment, transferring that knowledge to its consumer products, including a range of workout-focused headphones.
The new Jabra Elite 7 Active earbuds, released in late-2021, are 16 percent smaller than their predecessor, the Jabra Elite Active 75t. Those older earbuds quickly made the cut for our best workout earbuds list.
The only downside was that they were slightly bulky and didn't always stay in your ear. The Elite 7 Active are smaller and feature new ShakeGrip material, making them stay put even during intense exercise.
They also come with the company's famed noise-cancellation technology, offering three modes; on, off, and HearThrough, which allows you to keep an ear on the environment around you.
Impressively, the headphones are IP57-rated for dust and water resistance, making them ideal for all-weather exercise and even the sweatiest workouts.
Jabra Elite 7 Active: Price and features
The Jabra Elite 7 Active launched in September 2021 and cost $179.99/$169.99, although prices vary depending on where you buy them. To help you find the best deal, you can compare prices across several retailers with our handy shopping widget below.
This makes them roughly the same price as the best known true wireless earbuds, the Apple AirPods. However, as the Elite 7 Active come with Active Noise Cancellation (ANC), they're more equivalent to the AirPods Pro, which retail for $249.
You can pick up a Jabra Elite 7 Active set in one of three colors; Black, Mint, or Navy. Each model comes housed in a lightweight charging case and three sizes of EarGels so that you can find the best-fitting inner ear tip for you.
Jabra headsets are well-known for their impressive ANC, including the company's HearThrough feature. This uses the earbuds' external microphones to elevate the sounds around you so that you can stay aware of traffic, hazards, and other people while exercising outdoors.
HearThrough is available on several Jabra headsets, but the Elite 7 Active are coupled with some other fitness-friendly features. Although many of us exercise at home or in the gym, the earbuds are well-suited to the outdoors too.
Strikingly, the Elite 7 Active offer IP57 protection against water and dust. As a result, they can survive immersion in one meter of water for 30 minutes without issue.
There are convenience features, too, like auto-pause if you take them out of your ear. Once back in place, the audio will begin playing again. The headphones go into sleep mode after a specific time out of your ears to preserve the battery.
You can customize these settings in the Jabra Sound+ app, which is available for Android and iPhone. The app supports most of Jabra's headphones, allowing you to update firmware, adjust the equalizer, and customize your phone call experience.
It's also possible to select your preferred voice assistant. For Apple fans, the earbuds work with Siri, while they are also compatible with Amazon Alexa. Once set up, you can activate the assistant by double-pressing the button on the left earbud.
Jabra Elite 7 Active: Sound quality
Although comfort, fit, and features are essential considerations when buying a new set of headphones, ultimately, it's the sound quality you care about. Tinny, inaudible music isn't going to give you motivation during a workout, nor would muffled spoken audio.
The Jabra Elite 7 Active aren't a letdown on this front. I've owned a set of the Jabra Elite 85t over-ear headphones for a few years and have got used to the audio reproduction offered by a larger audio device.
Despite this, music, podcasts, and audiobooks sounded great, almost without exception. Across various genres, the headphones performed well, achieving low bass and high treble as needed.
While these headphones don't come with the spatial audio integrated with Apple's AirPods, the combination of Bluetooth 5.2 and support for AAC and SBC audio codecs (though not aptX, which is available on the entry-level Elite 3 earbuds), making them suitable for audiophiles too.
The Jabra Elite 7 Active can be worn in a single-earbud mono mode. Leave one in the charging case, and audio only plays on the in-use earbud. One ear is exposed, so it's probably worth turning ANC off, but this single-ear mode doesn't drastically affect sound reproduction.
Sound can be subjective, which makes it hard to give more generalized opinions. Thankfully, you aren't stuck with a single playback profile. The Jabra Sound+ app allows you to adjust the equalizer or switch between presets, like Treble Boost, Smooth, or Energize.
Jabra Elite 7 Active: Design and comfort
Even more than sound quality, the most critical part of any set of workout earbuds is how they fit. Some are too tight, causing ear pain and headphones. Others barely give you a chance to exercise before they fall out of your ear.
A common problem with the older Jabra Elite Active 75t is that they were too bulky and heavy, leading to discomfort or them dropping from your ear. Fortunately, the Jabra Elite 7 Active don't have this problem at all.
This is partly because the buds are light—they weigh just 5.5g each, and even the case only comes in at 44g—plus they come with a redesigned in-ear portion featuring the company's new ShakeGrip design.
As a reviewer, I've used dozens of headphones and always found they didn't fit quite right in my ear. Even if they didn't fall out, I'd have to constantly adjust or fiddle with them to get a comfortable fit.
With the Elite 7 Active, I just popped them out of the case and into my ear without issue. Whether I was in the middle of a HIIT session or weights training, they didn't even slip or need adjusting. Similarly, these headphones are incredibly comfortable even over long periods.
Partly, this is because they are light and stay in place, but Jabra has also designed each bud to offer in-ear pressure relief, which helps minimize the discomfort of sticking technology into your ear canal.
If you've used headphones while on a run, you'll know that wind noise can be a real problem, sometimes even overpowering the audio. This Jabra set comes with wind noise reduction, allowing you to enjoy your music without interruption.
There's a trend towards capacitive touch buttons on wireless earbuds. These are marketed as convenient and quick, but, other than on the AirPods, most touch controls are difficult to use and prone to mistaking commands.
The Elite 7 Active have actual buttons on each bud. The left and right buttons have different functions, but just a quick press or two can play or pause a track, activate your voice assistant, or toggle ANC modes.
The charging case is the only place there are minor annoyance with the design. The earbud housing quickly gets dust, dirt, and earwax stuck to it and is difficult to clean. Likewise, the small case is convenient but a bit awkward to pry open.
Jabra Elite 7 Active: Battery life
Battery life is one of the most critical considerations when looking at workout earbuds. After all, you don't want them to cut out mid-exercise suddenly or to have to charge them routinely each day.
Fortunately, the Jabra Elite 7 Active don't have this issue. The company estimates that you should get up to eight hours from each bud, increased to 30 with the charging case.
Your experience will vary depending on your use and whether you use the ANC or HearThrough features. However, during testing, the manufacturer's figures seemed in the right ballpark.
I use earbuds quite heavily, not just for workouts but listening to music and podcasts with ANC enabled. Despite this, the earbuds never ran out while in-ear, and I only needed to charge the case around once a week.
Once you need to top up, the case supports Qi-based wireless charging or uses the front-facing USB-C port. It'll take 150 minutes to return to full battery, while a 5-minute charge gets you an hour of playback. Similarly, 30 minutes returns the buds to a 50% charge.
Jabra Elite 7 Active: Pairing
Pairing the Jabra Elite 7 Active is reasonably straightforward. Open the charging case, remove the earbuds, then press and hold the buttons on each headphone for three seconds.
The LEDs will begin to flash blue, indicating that they are now in pairing mode. Then, you need to open the Bluetooth settings on your smartphone and select the Jabra Elite 7 Active from the list.
Once paired, they'll automatically appear in the Jabra Sound+ app (if you have it installed), so you can quickly customize the earbuds, change settings, and adjust the equalizer.
If you want to remove all stored devices from the earbuds and reset all settings, place them in the charging case, leaving the lid open. Then, hold and press the earbuds' buttons for 10 seconds. Close the lid for five seconds, and they'll be restored to factory settings.
Jabra Elite 7 Active: Verdict
The Jabra Elite 7 Active true wireless earbuds are some of the best very the company has produced. Like the Elite Active 75t before them, these headphones have been designed for fitness enthusiasts without degrading the overall experience.
The IP57 rating is a handy feature, as you won't need to worry about accidentally damaging them through water or dust ingress. This means you can do intense, sweaty workouts, rainy outdoor runs, or dry, dusty routes without hassle.
The long battery life means you won't run out prematurely or have to put them constantly on charge. One of the most critical upgrades here is the lighter earbud design with Jabra's new ShakeGrip tech.
You barely notice they're in your ear, even over long periods, and there's very little chance of them accidentally falling out once you've chosen the right size EarGel.
Most importantly for fitness headphones, the earbuds stay out of your way, allowing you to get on with your workout, phone call, or podcast in peace. For this reason, the Jabra Elite 7 Active may be the best workout earbuds you can buy right now.
Also consider
Apple AirPods Pro
The Apple AirPods Pro are the best-known true wireless earbuds and are one of the most seamless options for iPhone users. The earbuds come with ANC, integrate with Siri, and have a Transparency Mode to keep tabs on your surroundings. That said, the Jabra Elite 7 Active come up top trumps when it comes to water resistance, as the AirPods Pro are only IPX4-rated.
Honor Earbuds 2 Lite
If you're looking for a more affordable option without sacrificing features, it's worth considering the Honor Earbuds 2 Lite. These AirPods alternatives have a similar design and come with ANC and an Awareness Mode. If you like your workouts sweaty, these will do the trick with an IPX4 rating and 32-hour battery with a 10-minute quick charge.
Nura NuraLoop
Perhaps you're not a fan of wireless in-ear headphones and find that wired sets tend to fit better. In that case, take a look at the Nura NuraLoop earphones. There's a neckband connecting the two earbuds, but the real star here is the company's AI-based sound customization, which continually tweaks the audio experience for your setup.
Get the Fit&Well Newsletter
Start your week with achievable workout ideas, health tips and wellbeing advice in your inbox.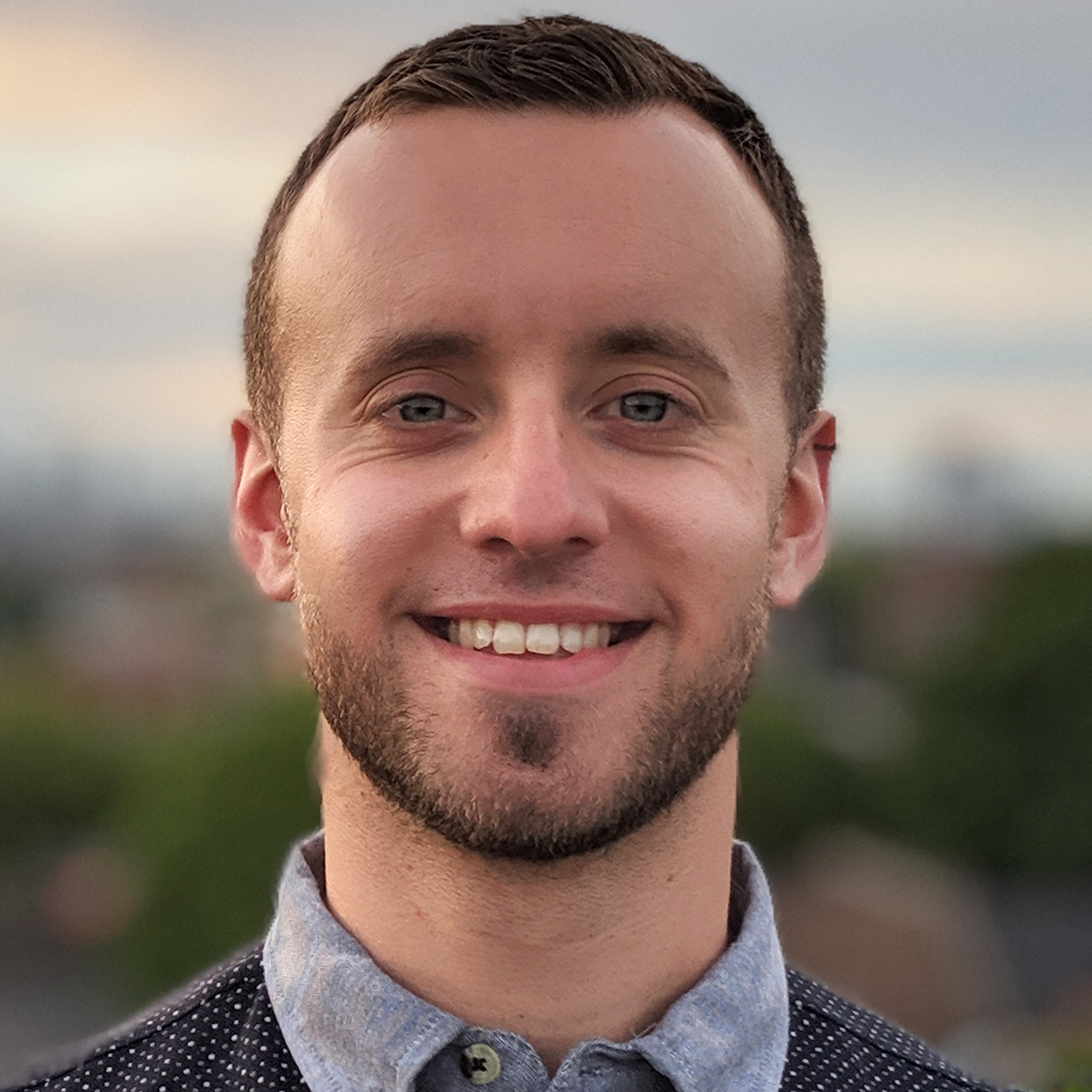 James is a London-based journalist and Fitness Editor at Fit&Well. He has over five years experience in fitness tech, including time spent as the Buyer's Guide Editor and Staff Writer at technology publication MakeUseOf. In 2014 he was diagnosed with a chronic health condition, which spurred his interest in health, fitness, and lifestyle management.
In the years since, he has become a devoted meditator, experimented with workout styles and exercises, and used various gadgets to monitor his health. In recent times, James has been absorbed by the intersection between mental health, fitness, sustainability, and environmentalism. When not concerning himself with health and technology, James can be found excitedly checking out each week's New Music Friday releases.