Honor Earbuds 2 Lite review: great workout buds to rival Apple's AirPods
The Honor Earbuds 2 Lite are affordable AirPods alternatives that give Apple's wireless headphones a run for their money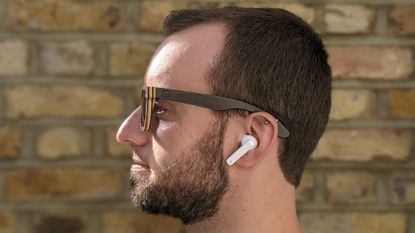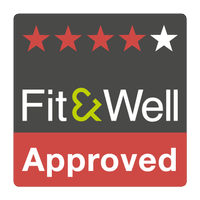 (Image credit: Future/James Frew)
The Honor Earbuds 2 Lite are a high-quality, budget-friendly set of workout earbuds. The headphones are ideal for a range of exercises, thanks to their comfortable design, Active Noise Cancellation (ANC), Awareness Mode, and IPX4 water resistance rating. The companion app isn't widely available, but that doesn't stop the earbuds from being some of the best affordable workout headphones available today.
Reasons to buy
+

Budget-friendly price

+

Supports mono listening

+

Good battery life

+

High-quality ANC
Reasons to avoid
-

Companion app only available on some phones

-

No equalizer

-

Inconsistent touch controls

-

Glossy finish feels cheap
Get the Fit&Well Newsletter
Start your week with achievable workout ideas, health tips and wellbeing advice in your inbox.
Thank you for signing up to Fit And Well. You will receive a verification email shortly.
There was a problem. Please refresh the page and try again.
If you've been after an affordable set of wireless workout headphones, our Honor Earbuds 2 Lite review will help you decide whether these Apple AirPods alternatives are suitable for you.
Of course, Apple wasn't the first company to release a set of true wireless headphones, but the design-focused company did popularize them. However, AirPods are also expensive and tend to work best with the iPhone and other Apple devices.
So, where do you turn if you're after something cheaper but with a similar style, easy connection to Android and iOS smartphones, and are suitable for workouts? Having tested them extensively, I can tell you that the Honor Earbuds 2 Lite fit this billing, offering long battery life, good audio quality, and a seamless, comfortable listening experience - making them some of the best workout earbuds around.

These aren't Honor's first true wireless earbuds, as the company previously released the Honor Choice and Honor Magic earbuds. The Choice earbuds are most comparable to the standard AirPods, so no noise cancellation. Meanwhile, the Earbuds 2 Lite are, in effect, an upgraded version of the Magic earbuds, with improved battery life, audio quality, and noise cancellation performance.
Unlike some headphones (we're thinking of the Samsung Galaxy Buds range here) Honor has focused on simplicity, with minimal on-device controls and no complex pairing mechanisms. The Earbuds 2 Lite are even IPX4-rated for water resistance, making them ideal for sweaty indoor exercise and all-weather outdoor workouts.
Honor Earbuds 2 Lite: Price and features
The Honor Earbuds 2 Lite launched in August 2021 and cost $70/£70, although prices will vary depending on your chosen retailer (you can compare the best deals available today using our handy shopping widget below). Given the features packed into the diminutive buds, that makes them great value, and around only a third of the cost of a set of the Apple AirPods Pro.
Like their better-known counterpart, the Earbuds 2 Lite come with Active Noise Cancellation (ANC), a feature rarely found on earphones at this cost. Many comparatively-priced sets instead opt for noise isolation only, where the design of the in-ear section blocks out background noise.
On a similar note, Honor has included an AI-based noise reduction feature for while you're on calls. This is useful, but it's also reasonably common. What's less usual, particularly at this price, is the inclusion of an Awareness Mode.
By pressing and holding either earbud, you can toggle this mode on to hear what's going on around you. This is an important tool for runners, commuters, and walkers, especially when you are in a busy environment.
If you own a Huawei or Honor smartphone, then you'll be able to customize your earbuds' settings using the AI Life app. Android users can download the Huawei AI Life app, but you need to do this by scanning the QR code in the instruction booklet.
Due to the ongoing trade dispute between the US and China, Huawei products are restricted in the US, and the company cannot access Google services. As a result, you have to work around the restriction by downloading the app directly or installing the Huawei App Gallery first.
Currently, there's no app support for the Earbuds Lite 2 on iOS. You can still pair the Earbuds 2 Lite with any Bluetooth-enabled smartphone and use the ANC, Awareness Mode, listen to music, and take calls. After all, the app isn't essential and allows you to adjust just a few basic settings.
Honor Earbuds 2 Lite: Sound quality
It can be tough to find a set of budget workout earbuds with decent sound quality, so it's impressive that Honor Earbuds 2 Lite don't just sound good; they sound great.
Across a range of music genres, the earbuds offer an enjoyable audio experience. These aren't going to please dedicated audiophiles, but the sounds play clearly and without technical issues, hisses, or other interference.
The ANC plays a role here, too, combined with the well-fitting in-ear design. When you have the noise cancellation enabled, it does a pretty good job at removing background or environmental noise from your audio, allowing you to enjoy your music, podcast, or call.
That said, if you're out exercising, not being able to hear passing traffic, pedestrians, or other important noises could be a problem. The Earbuds 2 Lite come with an Awareness Mode, which reduces the noise cancellation so you can hear what's going on around you.
Bass lovers aren't excluded, either. Of course, the in-ear buds can't compete with the low-end performance of over-ear headphones, but the Earbuds 2 Lite don't have the distinctive high-treble tinniness you often find at this price range.
Instead, the music comes across as balanced, with a blend of trebles, mids, and bass frequencies. Consequently, they're an excellent choice for exercise, as most of the best workout music relies on bass-heavy tracks to get you motivated and moving.
If you are able to install the latest version of the Huawei AI Life app, disappointingly, there's no equalizer in the settings, leaving you unable to adjust the bass, mids, and trebles to your preference.
Honor Earbuds 2 Lite: Design and comfort
The Honor Earbuds 2 Lite are aesthetically pleasing, but there's no getting away from the similarities between these and the Apple AirPods Pro. It's clear that they have been designed to emulate Apple's in-ear, noise-canceling headphones, but that's not a bad thing.
Given that they cost less than a third of the AirPods Pro, it's pretty surprising just how good the Earbuds 2 Lite do look. The buds themselves and the case are glossy, making them resistant to surface-level scratches.
While this makes it easy to wipe the unit clean of dust, dirt, or residue from the outer part of the device, the glossy-effect does make the earbuds feel a little on the cheap side, which, of course, they are, but it's a reminder that this isn't a premium set of headphones.
The in-ear portion is designed to balance itself in your ear canal, with the stem helping them stay in place. To ensure the best fit, three sizes of silicone tips are included, allowing you to find the ideal fit for your ears.
This is important, as a loose fit can mean the buds repeatedly fall out as you move around, particularly while doing exercise like running or HIIT. Conversely, if the buds are too tight in your ear canal, they'll be painful to wear and distract from your workout.
That said, the default medium-sized tips kept the Earbuds 2 Lite firmly within my ears throughout testing. Despite wearing them for up to a few hours at a time, they weren't uncomfortable, and the fit seemed to prevent outside noise from bleeding in.
Each earbud also has a touch-sensitive control zone above the stem. Tapping the area twice allows you to play or pause the audio, and accept or end an incoming call. If you want to switch between noise cancellation modes, you can press and hold to toggle ANC on, off, and enter Awareness Mode.
These controls are useful, to a degree. In the absence of a universal smartphone app, this is your only way to adjust the ANC or enter Awareness Mode. However, there aren't any volume controls and the experience can be inconsistent. If you don't tap in the correct place, or quickly enough, you might not get the option you wanted.
If you're considering the Honor Earbuds 2 Lite as a set of workout earbuds, you'll be pleased to learn they stay firmly in place while exercising. I tested them across a range of activities, including HIIT, running, and dumbbell workouts, and the buds never fell out or suffered water damage, thanks to the IPX4 rating.
Honor Earbuds 2 Lite: Battery life
One of the most crucial aspects of any workout earbuds is battery life. You don't want to find a charger to top-up the case regularly, and the buds need to last long enough to get you through an extended workout, especially if you enjoy long-distance running.
Fortunately, the Honor Earbuds 2 Lite excel in this department. According to the company, the charging case should offer up to 32 hours of usage if you disable the ANC. Likewise, the earbuds should last up to 10 hours without noise cancellation before you need to pop them back in the case.
Unlike the AirPods, you can't charge the case wirelessly. Instead, you'll need to plug a USB-C cable into the underside. Typically, the case should be fully recharged within a couple of hours.
Specifications often don't reflect real-world usage, so how did the Earbuds 2 Lite fare during testing? Despite using the earbuds heavily throughout the day to listen to music, take calls, and work out at the end of the day, I never had them prematurely cut out.
Similarly, the case didn't end up in a low-battery state, although it can be hard to tell the exact status as there are no clear battery percentage symbols. As a result, I just got into the habit of plugging the case into a charger once a week.
Honor Earbuds 2 Lite: Pairing
When you unbox your Honor Earbuds 2 Lite, you'll need to pair them with your smartphone. The first time you open the case, the headphones will automatically enter pairing mode. You can then open the Bluetooth settings on your device and select the earbuds from the list.
After this, you just need to open the case and remove one or both earbuds to connect to your phone. If you want to manually pair them with a different device, you need to open the case, then press and hold the side Function button for two seconds until the LED on the front flashes white.
Generally, the Earbuds 2 Lite connect instantaneously when you open the case. During testing, there weren't able noticeable issues with the Bluetooth connection, either. This was a surprise, as headphones at this price are usually quite inconsistent and require some level of troubleshooting.
Honor Earbuds 2 Lite: Verdict
The Honor Earbuds 2 Lite are an excellent set of affordable workout headphones. While the AirPods Pro heavily influences the design, these true wireless earbuds give Apple's units a run for their money and at less than a third of the cost.
Complications with the companion app aside, the Earbuds 2 Lite are straightforward to use and come with Active Noise Cancellation (ANC) and Awareness Mode, two features typically only found on premium sets of workout earbuds.
With long battery life and a 10-minute quick charge, the headphones are convenient to carry around with you all day. Fortunately, they are comfortable to wear too, even across longer periods. When taken with the IPX4 rating, they make an ideal workout companion.
Also consider
Jaybird Vista
Given that the company specializes in high-performance sports headphones, it should be no surprise that the Jaybird Vista are some of the best workout earbuds available. The earphones are IPX7-rated and are among the best fitting, allowing them to stay firmly attached even during the most vigorous workouts.
Apple AirPods Pro
While the Honor Earbuds 2 Lite are an affordable alternative, sometimes you just want the real thing. The Apple AirPods Pro are designed to feel comfortable over long periods, come with high-quality ANC, and integrate tightly with the company's other devices, making them an ideal choice for iPhone users.
Jabra Elite Active 75t
There are few workout earbuds which can double as professional headsets, but the Jabra Elite Active 75t pull it off neatly. The earbuds are IPX7-rated for sweat, water, and dust resistance, and fit snugly in your ears. They also come with Jabra's famed noise cancellation capabilities.
Get the Fit&Well Newsletter
Start your week with achievable workout ideas, health tips and wellbeing advice in your inbox.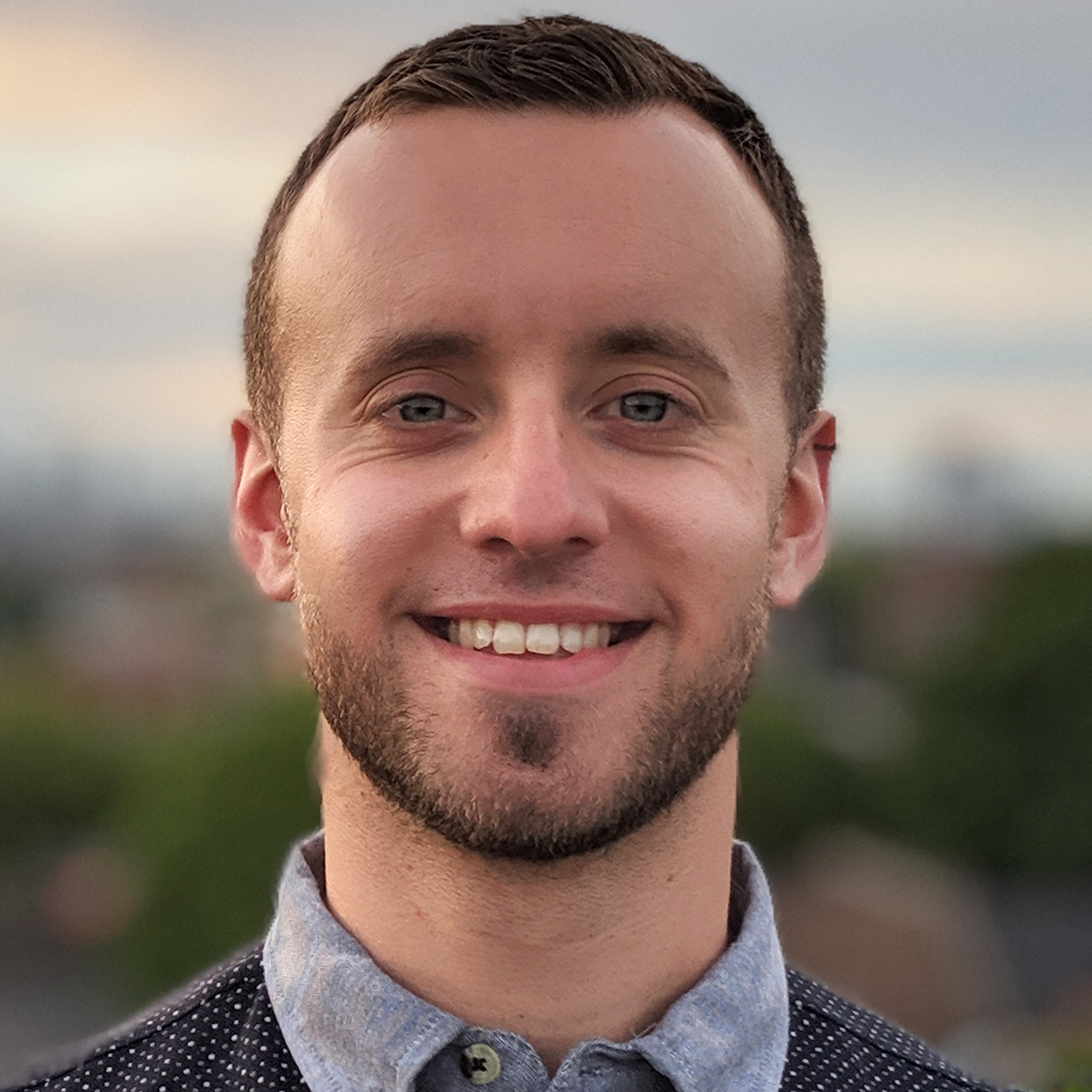 James is a London-based journalist and Fitness Editor at Fit&Well. He has over five years experience in fitness tech, including time spent as the Buyer's Guide Editor and Staff Writer at technology publication MakeUseOf. In 2014 he was diagnosed with a chronic health condition, which spurred his interest in health, fitness, and lifestyle management.
In the years since, he has become a devoted meditator, experimented with workout styles and exercises, and used various gadgets to monitor his health. In recent times, James has been absorbed by the intersection between mental health, fitness, sustainability, and environmentalism. When not concerning himself with health and technology, James can be found excitedly checking out each week's New Music Friday releases.