Best heart rate monitors: top-rated watches for tracking key health metrics
With the best heart rate monitors, you'll have a rounded picture of your overall health, especially during workouts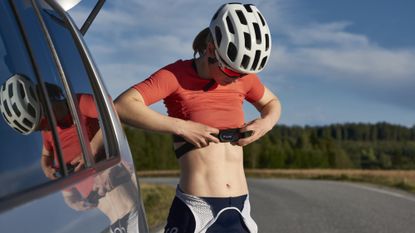 (Image credit: Polar)
These are the best heart rate monitors for helping to up the intensity of your next workout. With one of these watches for tracking your heart rate, you can get a fuller picture of your fitness, and track the intervals during your workout when you've pushed yourself that little bit harder.
Regardless of how you like to exercise, whether it's HIIT workouts or lifting weights, a heart rate monitor can be worn on your wrist or chest to deliver key information to help you streamline your workout strategy. With these trackers, you can learn more about your resting heart rate in comparison to what your heart rate reaches during exercise. With this data, you can then calculate your recovery rate, which is the time it takes your heart rate to return to normal.
The best chest strap monitors can give the most accurate readings out there, such as our top choice, the Polar H10. This watch, among others, is also excellent when it comes to compatibility with leading fitness apps, and allows you to analyze your heart rate data within your phone too.
Having a fuller idea of your health with a heart rate tracker is useful for helping you stay on track with your fitness goals. Many of the best heart rate monitor watches also have smart technology, like an integrated fitness tracker, so that you receive updates on your progress throughout your day too.
Choose from a wide variety of styles, strap sizes, and colors to make sure that your heart rate monitor is the right fit for you, as well as stylish enough to stay on your wrist for as long as you would like. Keep reading to find the full choice of heart rate monitors available, including models that are water-resistant and have superb battery life.
The best heart rate monitors you can buy right now
The best heart rate monitor for most people
Specifications
Connectivity: Bluetooth & ANT+
HR measurement: ECG
Battery life: 400 hours
Water-resistant: 30m
Weight: 60g
Reasons to buy
+
Precise heart rate tracking
+
Great for any activity
Reasons to avoid
-
Chest strap can be uncomfortable
Most chest straps offer precision heart rate monitoring but the Polar H10 is by far the most reliable and competent of the lot. Similar trackers often support one of ANT+ or Bluetooth, but the H10 supports both so it'll happily link up with any watch or mobile device you use, simultaneously if you like.
If you don't want to wear a watch or carry your phone on a workout, that's fine too – the H10 will record and store your heart rate data onto onboard memory, so you can download it later.
Polar's fitness ecosystem is superb – the Polar Beat app is tailor-made for analyzing your heart rate and helping you improve your fitness, but the H10 will play nicely with all the other major fitness apps too. In short, this one-size-fits-all option is perfect for anyone who wants precision data.
2. Garmin Forerunner 945
The best premium heart rate monitor
Specifications
Connectivity: Bluetooth & ANT+
HR measurement: Optical
Battery life: 50g
Water-resistant: 50m
Weight: Up to 2 weeks
Reasons to buy
+
Incredible data analysis
+
Smartwatch features
Reasons to avoid
-
Overkill unless you're a serious athlete
Without question, the Garmin Forerunner 945 sits at the top of the pile when it comes to functionality – this watch is designed for hardcore triathletes, so Garmin has packed it with every trick in the book to help you reach peak performance.
There's an optical heart rate monitor under the hood so yes, it will struggle to get accurate data if you're HIIT training or playing sport, but you can connect a chest strap monitor to it directly if you need to.
For runners and triathletes, it's an absolute powerhouse – it records and analyses a staggering amount of data, from your running cadence and stride length to your VO2 max and training load and effect. If you're serious about taking your performance to the next level, this is the watch for you.
3. Wahoo TickR
The best budget heart rate monitor
Specifications
Connectivity: Bluetooth & ANT+
HR measurement: ECG
Battery life: Over 500 hours
Water-resistant: 1m
Weight: 48g
Reasons to buy
+
Brilliant value
+
ANT+ and Bluetooth connectivity
Reasons to avoid
-
No internal storage
-
Doesn't track advanced metrics
If you want solid, dependable heart rate monitoring without the bells and whistles of the Polar H10 or the Garmin Forerunner 945, the Wahoo TickR will be just the ticket. With the more expensive (but equally excellent) TickR X leading the way with extra features, Wahoo's budget heart rate monitor does an outstanding job of the basics.
It's comfortable to wear, gives you accurate, real-time heart rate and calorie data, and dual-band ANT+ and Bluetooth connectivity means you can have it linked to multiple devices at once. It tracks heart rate variability too (that is, the variation in the time interval between consecutive heartbeats – another indication of heart health). A very worthy budget option.
4. Garmin Vivosmart 4
The best heart rate monitor for casual users
Specifications
Connectivity: Bluetooth
HR measurement: Optical-based wrist sensor
Battery life: 7 days
Water-resistant: Yes
Weight: 16.5g
Reasons to buy
+
Super-lightweight
+
Long battery life
Garmin's Vivosmart 4 is ideal for those who want to keep an eye on their heart rate but aren't fussed about the bells and whistles on more expensive watches, and the avalanche of data that comes with them.
This watch tracks your HR 24/7 (including during sleep), and uses these stats to calculate your 'Body Battery', a figure that represents how much energy your body has for the next workout session.
The lack of in-built GPS means this is not aimed at runners – instead, it's an affordable option for those doing gym-based workouts who like an idea of how hard they push themselves.
5. Apple Watch 6
Best all-round wellness monitor
Specifications
Connectivity: Bluetooth
HR measurement: Optical + ECG
Battery life: 18 hours
Water-resistant: 50m
Weight: 30.5g
Reasons to buy
+
Outstanding health and fitness features
+
Superb build quality
Reasons to avoid
-
Not as accurate as a chest strap
-
18 hour battery life
The Apple Watch 6 is more than just a heart rate monitor, offering a range of fitness and health-related features in a single unit. The wrist-worn device uses optical sensors to estimate your heart rate and has an ECG feature for when you want a more accurate manual measurement.
The Apple Watch 6 can also notify you if it detects an irregular heart rhythm, and all the data can be easily shared with your healthcare provider if needed. The Series 6 model includes a pulse oximeter for measuring your blood oxygen levels, which is also available on the newer, but functionally similar, Apple Watch Series 7.
The watch plays a central part in the company's Apple Fitness+ subscription-based fitness service, offering real-time workout guidance based on the Watch's data. The Apple Watch 6 can also track your menstrual cycle, steps, calories, and sleep.
6. Fitbit Sense
An affordable health and fitness smartwatch
Specifications
Connectivity: WiFi, Bluetooth
HR measurement: Optical-based wrist sensor
Battery life: 6+ days
Water-resistant: 50m
Weight: 46g
Reasons to buy
+
A wide range of insightful HR data
+
ECG features
Reasons to avoid
-
Lacking other features
-
Basic music storage
For those who want to track health metrics and get more detailed, accurate feedback on things such as calories burnt and VO2 Max, the Fitbit Sense packs more than most into its stylish frame.
Your heart rate is tracked every five seconds, and it can be programmed to alert you if your HR goes over, or drops below, a certain rate, which is useful if you suffer from arrhythmia. It also features an electrocardiogram sensor (ECG) which can be used to check your heart for atrial fibrillation.
Another useful HR-based feature is its ability to use your heart-rate data, combined with your sleep info and your palm's electrodermal activity, to give you a score on your overall stress rating. Based on that score, the Sense will then recommend mindfulness sessions if the numbers are too high.
How do heart rate monitors work?
Your smartwatch, wrist-worn, or chest heart rate monitor tracks your heartbeat via an electrocardiogram (ECG). This records electrical pulses on the skin that come from the heart. This will give you a clear idea of how well your heart recovers from intense exercise. Monitors can flag up an irregular heart rhythm, or an abnormally high or low rate of heartbeats. It can also check that the upper and lower heart chambers are working together well. While the monitor may alert you to dangerous signs that might lead to cardiac events such as heart attacks and strokes, they should not be relied on as medical devices and you should seek immediate medical help if this is the case. However, they are extremely useful for monitoring the intensity of your workouts and avoiding placing unnecessary strain on your heart.
How to choose the best heart rate monitor for you
When looking for the best heart rate monitor for your needs, there are a handful of considerations you need to take into account, like the accuracy of the measurements and the type of monitoring you're after.
Heart rate monitor style
There are two types of heart rate monitors for tracking your fitness levels; chest straps or wrist-worn monitors. Each uses a different technology to keep tabs on your heart rate, with chest straps generally giving the most accurate readings.
However, you're also not likely to wear a chest strap all the time. If you're looking for a way to monitor your heart throughout the day, then wrist-worn devices like fitness trackers and smartwatches are the most practical option.
Heart rate monitor accuracy
Chest straps, like the Polar H10, use electrocardiography to track your heart rate. This reads the electrical signals from your heart in a similar way to monitors you find in healthcare settings. As it follows your heart directly, this is generally seen as the most accurate measure.
Wrist-worn options use optical sensors on the underside of the unit to infer your heart rate. This process, known as photoplethysmography, monitors blood flow by flashing green LEDs against your skin and using sensors to track the amount of light absorbed.
As your blood flow is generally lower between beats, the wrist-worn heart rate monitor uses changes in blood flow to estimate your heart rate. This method isn't as accurate as chest strap monitors, but it is a convenient approximation.
Reasons for monitoring
Before investing in a heart rate monitor, it's essential to consider why you want to track your heart and when. If improving your sports performance is your highest priority, then a chest-based monitor might be the best for you.
Meanwhile, those considering one of the best heart rate monitors for health-related reasons or improving their general fitness may find wrist-worn options to be the most ideal. These are a great choice as they include other useful features.
Fitness trackers and smartwatches come with health and fitness features like step counting, sleep tracking, and working monitoring. They also tend to integrate with your smartphone to get notifications or control apps from your wrist.
Get the Fit&Well Newsletter
Start your week with achievable workout ideas, health tips and wellbeing advice in your inbox.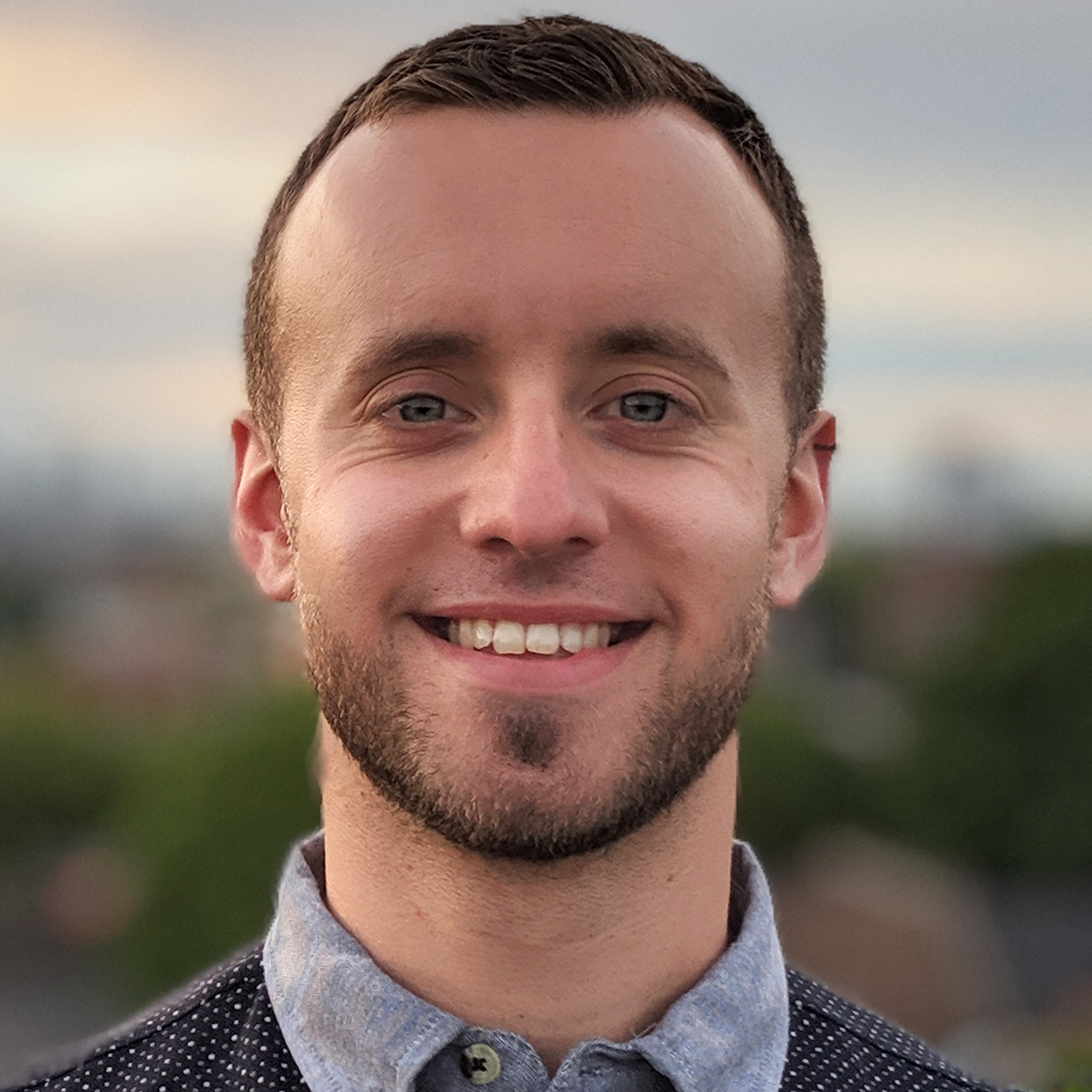 James is a London-based journalist and Fitness Editor at Fit&Well. He has over five years experience in fitness tech, including time spent as the Buyer's Guide Editor and Staff Writer at technology publication MakeUseOf. In 2014 he was diagnosed with a chronic health condition, which spurred his interest in health, fitness, and lifestyle management.
In the years since, he has become a devoted meditator, experimented with workout styles and exercises, and used various gadgets to monitor his health. In recent times, James has been absorbed by the intersection between mental health, fitness, sustainability, and environmentalism. When not concerning himself with health and technology, James can be found excitedly checking out each week's New Music Friday releases.