Polar H10 review: our top-rated heart rate monitor
The Polar H10 is your best choice if you're looking for the most accurate and durable heart rate monitor on the market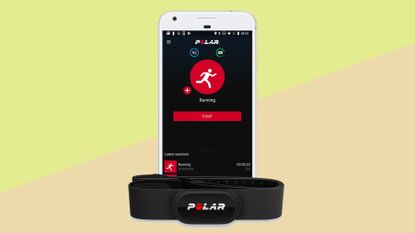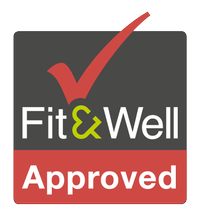 (Image credit: Polar)
If you're just interested in your general health, the Polar H10 is overkill. But if you're a multisport athlete or fitness enthusiast who wants to use heart rate data to take their performance to the next level, there's no better option. Durable, comfortable and precise, the Polar H10 is the most impressive chest strap heart rate monitor we've come across.
Reasons to buy
+

Versatile

+

Durable and waterproof to 30m

+

Works standalone

+

Comfortable
Reasons to avoid
-

Slightly more expensive than alternatives
The Polar H10 is the top-of-the-line chest strap heart rate monitor from Polar – a Finnish sports-tech company that has regularly been at the forefront of innovation, particularly when it comes to fitness and multisport performance.
It's also top of our list of the best heart rate monitors - and for good reason.
The H10 packs a lot of functionality into a relatively small frame – not just the basics of heart rate monitoring but also dual support for ANT+ and Bluetooth Low Energy, significant battery life of 400+ hours and on-board memory that allows for standalone heart rate monitoring without the need for an external device – a unique feature among monitors of this type.
If you're looking for a serious heart rate monitor that will survive triathlons, marathons and more, the Polar H10 is a fantastic option that can help you push your performance to new levels.
Price and features
The Polar H10 retails for $89.95/£79.50/AUD $139. It can be bought direct from the Polar site (with a worldwide range of location and currency options available), or from retailers such as Amazon US, Amazon UK and Wiggle.
If you opt for the Polar H10 over other heart rate monitors (such as the Wahoo TickR X or the Garmin HRM-Dual), you're doing so because the H10 has a few nifty features that others don't.
The biggest unique feature for us is the H10's ability to record and store heart rate data on its own. Most chest strap heart rate monitors monitor your heart rate, but they need to be connected to an external device (usually a phone or a watch) to record that data for you to see later on – this necessitates you having a phone or a watch with you when you're working out.
You can use the the Polar H10 in a similar way, but if you want to head out on a run or go for a swim without having to have your phone in your pocket or a watch on, you can; the H10 has on-board memory with room for 30+ hours of heart rate data (with your heart rate monitored by the second).
The Polar H10 is clearly designed as a multisport solution and this feature is a big part of that – it's ideal for long-distance runners, swimmers, triathletes and all sorts of adventurers who want to work out with as little on them as possible. It should be noted, though, that the H10 can only cache a single workout in the on-board memory – you'll need to sync the data with the Polar Beat app before you repeat the process. Still, it's a small price to pay for the flexibility and it works very well in practice – you just start your workout via the app, then leave the phone behind and the H10 will start caching automatically.
The H10's connectivity options are equally excellent – it supports Bluetooth and ANT+ so it'll connect happily to most other sports tech devices (and, of course, to any Android or iOS smartphone that supports Bluetooth 4.0). Even better, it supports simultaneous connections so you can have the H10 connected to your phone and a fitness watch, or a piece of gym equipment, you can do that.
Design
So, the question that comes front and centre with chest strap heart rate monitors – is it comfortable?
As always these things are rather subjective – if you're someone who hates having something relatively tight wrapped around your chest, the Polar H10 might not be for you. But honestly, this is about as comfortable a chest strap as I've ever tried. Once I had adjusted it to fit, I rarely if ever found it uncomfortable. The monitor itself is more compact than the likes of the Wahoo TickR X and the old Polar H9, so it feels like it fits neatly in the solar plexus.
The Polar H10 is heavier than the Wahoo TickR X (60g compared to just 8.5g for the TickR X) but I barely noticed the difference when running with it around my chest. In fact, some people might find the extra weight a little more reassuring!
The Polar Pro strap comes in the box with the H10; a good heart-rate monitor can easily be let down by a cheap strap but Polar's strap is dependable and well-designed. A series of small rubber nodules on the inside of the strap do a good job of keeping the monitor secure whilst you're working out, and two press fasteners allow you to attach and detach the H10 module easily so you can throw the strap in the wash after a long session. Simple enough, but it does the job.
It also comes in two sizes – XS to S (51-66 cm) and M to XXL (65-93 cm) - plus a few extra colours: grey, orange and turquoise as well as the original black. The latter is largely by-the-by unless you're planning on exercising topless but it's nice to have the choice.
Performance
The major advantage of going with a chest strap is the accuracy of the medium. Optical heart rate monitors (usually wrist-mounted) have come on leaps and bounds in the last few years, but they don't provide the same real-time precision as chest strap heart rate monitors. Optical sensors calculate your heart rate by shining light through your body tissue, then reading the refractions – as your heart beats, the volume of blood in your veins changes and that affects the amount of light that returns to the sensor.
By comparison, chest strap sensors use electrocardiography (ECG) to monitor your heart – the diodes in the sensor directly record the electrical signals produced by heart activity, making this method an extremely accurate way of measuring your heart rate.
The difference between the two is most obvious when performing activities that illicit quick changes in heart rate, like football and sprinting. The optical monitor is fine with steady, consistent heart rates but struggles with wide variances – by contrast, the H10 does a stand-up job.
Another big advantage of the H10 is its performance underwater. The TickR X and the Garmin HRM-Dual are both only moderately waterproof (to 5 metres and 1 metre respectively) but the H10 is waterproof to 30 metres. This makes it the obvious choice for swimmers, triathletes and multisport athletes, especially when you factor in the ability to cache heart rate data.
Battery
Bluetooth Low Energy support means the H10 boasts a solid 400+ hours of battery life. It's difficult to know if this is accurate, but I can't report any issues after having used it for three months. It still reads as having full battery, according to Polar Beat. By comparison the Wahoo TickR X purports to have a battery life of about a year – that's not too favourable for the H10, but 400 hours is still a very long time to go before you need to think about a new battery.
Connectivity
The Polar H10 works with a smattering of third party fitness apps including Cardio Mapper, Endomondo, iSmooth Run, and Runtastic, but it has been fine-tuned to work with Polar's own app – Polar Beat.
I've been using Polar Beat on Android and found it to be a very neatly designed app. Once you've paired the H10 with the app, you select your exercise and away you go. If you're working out with your phone attached you can see real-time heart rate data and the app itself will record GPS, altitude changes, distance and pace – especially useful for runners and distance athletes. It should be noted, though, that the H10 does not record these metrics when used in standalone mode – if you want anything other than heart rate data, you need to use the app whilst you're working out.
There is more functionality here which used to be stuck behind a paywall, but now is free for anyone who owns a compatible Polar heart rate monitor – a smart decision given that competitor apps from Garmin and Fitbit offered similar add-ons for free. There's a fitness test that runs you through a 5 minute test to assess your VO2 max and general fitness level; a running index that monitors your running performance over time; and two coaching modes – Benefit Target and EnergyPointer – that let you set specific goals for your training and provide more tailored coaching so you get the most from your workout.
It definitely feels as though the app has been built to maximise the potential of heart rate training. It felt a bit lightweight when launched, but by removing the paywalls for those who have already bought a heart rate monitor, Polar has made the H10 a much more powerful tool for athletes and fitness enthusiasts.
Verdict
All in all, it's hard to identify any glaring problems with the Polar H10.
If you're buying a heart rate monitor, the most important decision you have to make is to work out what you want it for. If you're a casual user who wants to monitor day-to-day general health and do a bit of jogging, the Polar H10 probably isn't for you – it'll do that, but it doesn't have the same feature set as many fitness trackers and an optical HR monitor will be just as accurate for your level of activity.
If, however, you're a keen swimmer, a triathlete, a multisport athlete or just a real fitness enthusiast who really wants precise heart rate data to push themselves to the next level, the Polar H10 is the way to go.
It's as comfortable and reliable a chest strap monitor as there is on the market, it's more durable and water-resistant than its competitors and crucially, it has that pièce de résistance – a standalone mode where you can use it without an external device.
Also consider
The Wahoo TickR X is an excellent, slightly cheaper alternative with most of the same features as the Polar H10.
The Garmin HRM-Dual is another similar alternative, but worth considering if you own other Garmin products.
Get the Fit&Well Newsletter
Start your week with achievable workout ideas, health tips and wellbeing advice in your inbox.
Pete is a journalist, recipe developer and chef, specializing in food, health, fitness and technology. He has written for the likes of T3, TechRadar, Great British Chefs and the BBC about a plethora of topics, from healthy eating on a budget to fitness tech for every sports and fitness activity. He continues to drive forward the message that healthy eating can be delicious, affordable and easy via quick, simple recipes on his blog. In his spare time he's a keen rock climber and boulderer, and spends lots of time running - either on trails, roads or out on the hockey pitch!