Found: the last Prime Day Fitbit deals - save up to 57% while you can!
Time is running out to bag a Prime Day Fitbit deal bargain - but we've found the last remaining discounts...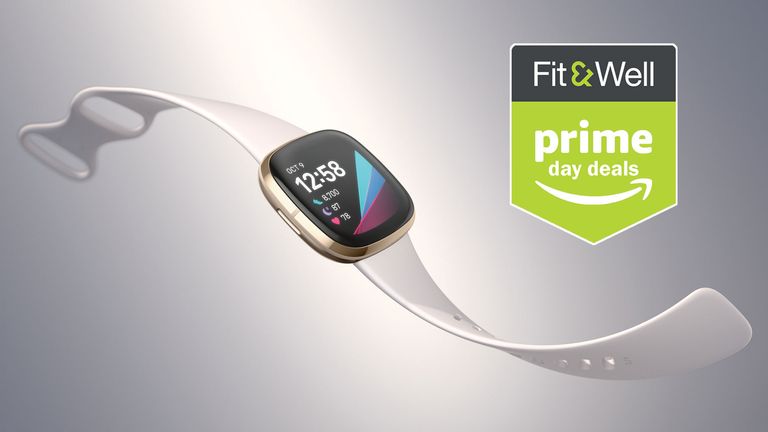 (Image credit: Fitbit)
We're into the final straight this Amazon Prime Day, with the clock ticking as we approach the end. So if you've been perusing the best Prime Day Fitbit deals then it's now or never - because they won't be around much longer.
The bad news is that some key deals have already been and gone (hi, Fitbit Sense), with the deals getting snapped up by eager fitness fans. It's not surprising really; Fitbit make some of the best fitness trackers on the market, so it figures that they were always going to be in high demand during Amazon Prime Day.
But the GOOD news is that there are plenty of shiny Fitbit deals to snap up! And the even better news is that we've done the heavy lifting, so you don't need to trawl through pages of products - all the best offers are helpfully listed in our extensive guide below.
Of course, if you really like the experience of finding a killer deal yourself, that's cool - just hit one of our quick links below to take you straight to the good stuff...
Otherwise, keep scrolling to see the Fitbit discounts still on offer - along with why we think it's a good deal.
We've also included a round-up of deals on some possible alternatives to Fitbits, if you're not sure the brand is right for you. They include options from the likes of Garmin, Samsung and Apple.
And remember - Amazon Prime Day ends TONIGHT (Tuesday June 22). However, some deals are likely to sell out before then, so if you see something you like, our advice is simple: click and buy, friend!
And if you want to see all the best offers on everything from tech to toys and beyond, head over to the bumper Prime Day deals hub from our very lovely colleagues at TechRadar.
Amazon Prime Day Fitbit deals available right now
We doubt you need reminding again, but we're into the second and final day of the Amazon Prime event - and as such, the deals listed below are likely to sell out soon. We'll be keeping a close eye on things and updating prices and availability as they change, to ensure that the list below is the best guide you'll find to the top Prime Day Fitbit deals...
US Prime Day Fitbit deals - quick links
US Prime Day Fitbit deals in detail
UK Prime Day Fitbit deals - quick links
UK Prime Day Fitbit deals in detail
Alternatives to Amazon Prime Day Fitbit deals
If you're not sure that a Fitbit is the fitness tracker or smartwatch for you, here are some alternative makes and models that are also on offer this Amazon Prime Day.
Stephanie is Editor of Fit&Well. With 15 years experience, she has previously worked for titles including Woman&Home, MSN and Stylist, covering all aspects of women's lifestyle including health and fitness. Her preferred way of staying fit and well is sport: she regularly plays tennis and has been a keen netballer since her school days. She currently plays with her London-based team, Cool Runnings, and is also a qualified Level 2 Netball Coach. Stephanie recently started strength training, and can now regularly be seen hobbling around her local area as DOMS kicks in. Happily, she's since discovered the joy of recovery days. As a result, her top fitness tip is: invest in a foam roller!