Xiaomi Mi Smart Band 5 review: a five-star bargain fitness tracker
The Xiaomi Mi Smart Band 5 is a great fitness tracker at the price of a sensible night out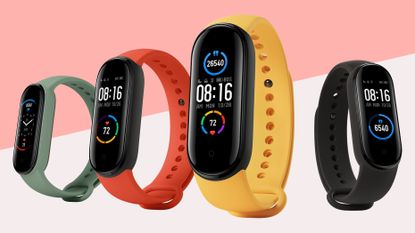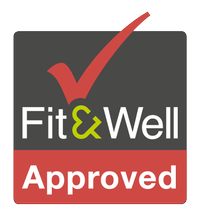 (Image credit: Xiaomi)
The Xiaomi Mi Smart Band 5 does what you need it to, with good basic fitness tracking. Heart rate accuracy, battery life and the screen are impressive, and some neat extra features tip it from from "good" to "great". Overall, the Xiaomi Mi Smart Band 5 is a worthwhile bargain.
Reasons to buy
+

Very low price

+

Connected GPS

+

A fast-reacting HR sensor

+

Long battery life
Reasons to avoid
-

Not full GPS

-

Uses some cheeky HR sensor tactics
The Xiaomi Mi Smart Band 5 is a cheap fitness tracker that can do everything most of us need. It reads you heart rate 24/7. It can fully track your runs and bike rides, as long as you take a phone.
It's a good step counter and has, for the price, a great little screen. At under $40/£30 the Xiaomi Mi Smart Band 5 is a stone-cold bargain that beats some of the best Fitbit deals available. Battery life is excellent too.
There are, of course, a few problems. You can't expect a perfect fitness tracker at this price, but that doesn't change the fact that it's one of the best fitness trackers around. We'll deal with all the best bits and bad bits in this review.
Price and availability
The Xiaomi Mi Smart Band 5 was released in mid-late 2020. It was out earlier in China where it was known as the Xiaomi Mi Band 5, and is near-identical to the Amazfit Band 5. Amazfit is another Xiaomi-owned brand.
Prices seem to vary week to week, but expect to pay under $40 in the US, or around £30 in the UK.
At this level your other options are the Honor Band 5 and, for just a little more money, the Huawei Band 4 Pro. The Huawei is a little classier-looking and has built-in GPS, which is fantastic at its price.
However, as long as you tend to run, ride or walk with your phone, the Xiaomi Mi Smart Band 5 will feel pretty similar in use. We'll dig into the difference between the Xiaomi's Connected GPS and Huawei's "full" GPS in this review.
Design
The Xiaomi Mi Smart Band 5 has what I consider the original fitness band design.
Its strap is not made of two pieces that lock into each side of the main watch body. It's a single piece of rubbery silicone the watch bit slots into.
This simplifies its manufacture a bit, but with no major drawbacks. If the strap gets a bit grotty you can pop the Xiaomi Mi Smart Band 5 out and rinse the it under the tap. Not that you need to.
The Xiaomi Mi Smart Band 5 is water resistant to 5ATM, meaning you can wear it in the shower, bath or swimming pool with no worries.
Its screen covering is glass too, which should scratch less easily than plastic and helps ensure the sharpest screen image. Getting all of this for such little cash earns the Xiaomi Mi Smart Band 5 brownie points.
Display
The Xiaomi Mi Smart Band 5's display is excellent at the price. It's a 1.1-inch OLED screen of 296 x 124 pixels. And while it does not fill the entire front of the wearable, you can't really tell because the perfect blacks of the OLED panel make its non-lit parts blend seamlessly with the surround.
It is also, notably, a larger display than the Honor Band 5's, which is a 0.95-inch screen.
This screen is surprisingly sharp, has lovely bold colour comparable with a good phone, and top brightness is easily powerful enough to deal with bright days.
There's one bad bit. The Xiaomi Mi Smart Band 5 does not have auto brightness. You have to change its level manually. This takes seven swipes and taps — I counted — from the watch face, which seems a bit much for something you'll have to do regularly to get the perfect balance of brightness and battery life.
Still, this criticism applies to every band at the price.
That swipe-heavy style does not apply when you actually run with the Xiaomi Mi Smart Band 5. Its display is very practical, laying out all your relevant stats in a scrolling display that only takes one swipe to jump through.
This is where the Xiaomi Mi Smart Band 5's larger-than-average screen comes in handy, allowing it to fit even more on-screen at once. It's a totally different experience to the Fitbit Charge 4, which made me swipe away for an age just to see my heart rate.
Xiaomi also offers a good selection of what faces, to make the most of that great little OLED panel.
Only three are preinstalled on the Xiaomi Mi Smart Band 5, two digital ones and an analogue. However, you can add more in the Mi Fit app on your phone. There are 57 more: loads. You can even download third-party apps that add even more faces.
I've been using one of the built-in faces, which shows you heart rate and steps and well as the time, date, and the Xiaomi Mi Smart Band 5's battery life. Once again, I'm grateful for the relatively large 1.1-inch screen because the data doesn't look cramped.
Many of the faces let you choose which stat(s) to see on the face too. Once again, that's impressive at the price. Pocket money fitness trackers can be surprisingly well equipped.
Fitness features
The Xiaomi Mi Smart Band 5 has 11 fitness modes. Here's the lot:
Indoor cycling
Outdoor cycling
Treadmill
Outdoor running
Walking
Elliptical
Rowing machine
Yoga
Jump rope
Pool swimming
Freestyle
I'm quite impressed that not too many of these are effectively the same, which often happens in lower-cost trackers. Yoga, Elliptical and Indoor Cycling all just show your heart rate and an estimation of calories. But Rowing Machine counts your strokes, Jump Rope tallies your jumps, Treadmill shows your cadence and estimates distance, and Pool Swimming works out your laps.
The amount of substance here is impressive for an entry-level tracker. And the outdoors modes are all enriched by Connected GPS, which bridges the gap between the Xiaomi Mi Smart Band 5 and a much higher-end runner's watch.
There's one missing feature: an altimeter. This measures your altitude, used to work out when you walk up hills or stairs. Oddly enough, the Mi Fit app does show an altitude graph of my GPS-tracked workouts, but it's totally flat. There's no obvious reason the Xiaomi Mi Smart Band 5 couldn't cull such data using Connected GPS. Perhaps this will change with an update.
Health and fitness data
The Xiaomi Mi Smart Band 5 has an optical heart rate sensor that, for the most part, performs brilliantly considering the band's low cost. But there are two significant issues. Let's start with the good bits.
This heart rate sensor is extremely reactive. During a couple of workouts I tested it alongside the Wahoo Tickr heart rate strap (one of our picks for best heart rate monitor) and the more expensive Fitbit Charge 4.
The Xiaomi Mi Smart Band 5 trashes the Fitbit in terms of reacting to changes in exertion, and general accuracy. After pulling the heart rate graphs from the Xiaomi and the heart rate strap, the two looked almost identical. This is hugely impressive for a sub-$40 fitness tracker. It is great at tracking runs, and for just having a look at how your ticker is doing during exercise.
Want the issues? The Xiaomi Mi Smart Band 5 seems to make liberal use of accelerometer data to pre-empt changes in your heart rate. In other words, when it sees your cadence rise, it pushes up your displayed heart rate before the PPG heart rate sensor has actually sensed the real difference.
I first noticed this a few weeks ago, when the Xiaomi seemed to react to exertion spikes more readily than my chest strap, bumping the bpm readings up to around 135 before working out what my heart was really doing. This seemed to be confirmed when I took the Xiaomi Mi Smart Band 5 out for a long walk. The resulting HR graph showed anomalous spikes, caused when I stopped for a bit to take some photos, and then started again.
Start moving again and the Mi Smart Band 5 preempts an increase, one far too high, before dropping back down the to "real" level. Sorry Xiaomi, my heart rate was not hitting 135 bpm just from a mostly leisurely walk.
The Xiaomi Mi Smart Band 5's heart rate sensor gets a little too creative for my liking. But for runs I was still very impressed by the actual results, and how reactive it is.
Problem two is pretty typical for a wrist HR sensor. Sometimes, it seems to get its readings completely wrong for the first few minutes, usually a maximum of 4-5. This does not happen every time, far from it, but it's disappointing when it does.
The Xiaomi Mi Smart Band 5 heart rate sensor is sometimes a bit sleepy, sometimes a bit too "creative" in how it works. But for the most part I'm very impressed by the results. Interval-ready responsiveness at this price is not to be sniffed at.
Physical Activity Indicator
Xiaomi also counts up "PAI" points. This stands for physiological activity indicator. You earn more PAI points when you exercise, the amount of points earned based on activity intensity and heart rate data. The Xiaomi Mi Smart Band 5 collates your points over a week, the idea being you keep your score at a certain level.
This is a little like Garmin's Training Load feature, and may appeal to the more hardcore fitness fan. Xiaomi actually leaves it off the Mi Smart Band 5 by default, which is probably sensible when the price will attract a big crowd of step counters.
There's an unusual extra too: sharing heart rate data over Bluetooth. This lets you use the Xiaomi Mi Smart Band 5's HR sensor like a chest strap, perhaps with a fancy exercise bike.
I'd have made more of this feature, as someone who uses a chest strap with third-party apps all the time, but I couldn't get it to work. Zwift, the platform I use for indoors cycling, didn't pick up the Xiaomi Mi Smart Band 5 as a HR sensor. Perhaps the current firmware has broken this neat little extra.
The Xiaomi Mi Smart Band 5 has a handful of other interesting features. There's a menses cycle tracker, which I haven't tested for obvious reasons. It can also track your sleep and your stress levels.
The band has some smart basics too. It can receive notifications from your phone, including apps like WhatsApp. You can also use the band as a remote camera shutter and to control music.
Battery life
This tracker belongs to my favourite class of wearable, the kind that never seems to run out of battery. Xiaomi says it lasts up to 14 days, which is incredible considering how small the thing is, and its use of a bold OLED display.
I haven't seen quite this duration, but this is only because I use it on a fairly high brightness setting. And judging from my experience you could max out the Xiaomi Mi Smart Band 5's display brightness, use it a lot, and still see battery life of a week or more.
There's actually no real way to kill the Xiaomi Mi Smart Band 5's battery quickly, because it does not have GPS. It uses a magnetised charging cable to recharge, which is good news for longevity as there's no charge socket to work loose or damage.
Verdict
The Xiaomi Mi Smart Band 5 does what you need it to, and more, for very little money. Run with your phone and the basic experience of exercise tracking is not all that different to a Garmin runner's watch.
Heart rate accuracy is impressive, with some caveats, and battery life makes this a true low-maintenance wearable.
Neat extra features tip the Xiaomi Mi Smart Band 5 over from "good" to "great". There are stacks of watch faces available, many of which are customisable. Screen brightness is excellent and Xiaomi's PAI score might help keep your exercise regime on track when you start to get more serious about regular exercise.
There are parts Xiaomi could improve, but at this low price the criticisms just don't hold all that much weight. The Xiaomi Mi Smart Band 5 is a bargain.
Also consider
The Mi Smart Band 5's closest rival is the Honor Band 5. Even the name is almost the same. It's ultimately a very similar tracker, and a similarly hot deal. However, the Xiaomi has a larger screen, which is better at relaying data as you run, and for showing notifications.
One slight step up, the Huawei Band 4 Pro is similarly impressive on the value front. It adds full GPS, handy if you want to run without your phone. You also get a nice aluminium screen surround, which classes things up a bit. Oh, and a better strap. It costs a bit more, but may be worth the jump.
The closest in price you can get from the Fitbit range is the Inspire. It is a much less feature-rich tracker. There's no Connected GPS, no heart rate sensor, and the screen isn't bright enough to hold up on bright days. There's no contest really, the Xiaomi is much better unless you really do want a very basic step counter.
Andrew is a freelance contributor to Fit&Well. He has written about health and fitness for more than a decade, specializing in consumer tech. When not testing fitness tech for Fit&Well he writes about fitness for Forbes and contributes to publications including WIRED, TechRadar, Stuff, Trusted Reviews and others. Andrew runs to keep fit, and can often be round jogging around the parks of South London with several wearables and a heart rate strap attached. He also enjoys indoor cycling, using a turbo trainer and platforms like Zwift to get some kilometers in while avoiding London's busy streets.