I can train all winter with these early Cyber Monday running deals
These early Cyber Monday running deals mean I don't dread those winter runs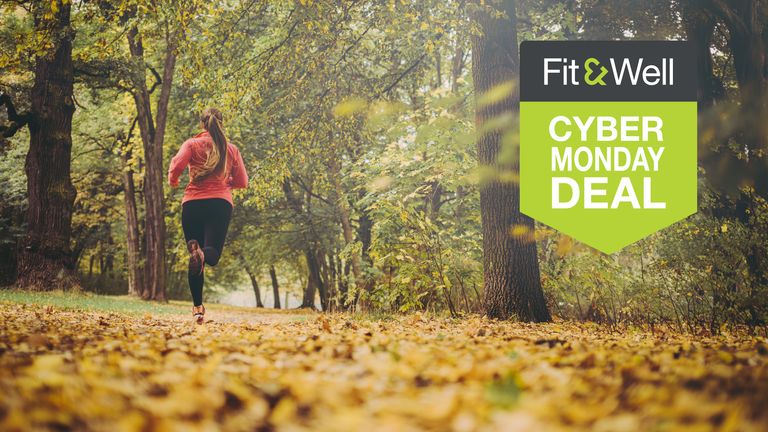 (Image credit: Getty)
By Jessica Downey published
Early Cyber Monday running deals were easily missed while much bigger items were being marked down across this weekend. However, keeping my running kit wardrobe updated is essential for me to feel my best when training and that's why I'm stocking on workout kit while the prices are much more appealing.
The first thing I will be buying buy is the BALEAF Women's Fleece Lined Winter Leggings because these cold-weather essentials have been reduced to just $19.59 from $27.99 at Amazon right now. BALEAF is a fitness wear retailer that specializes in designing garments specifically for running, as well as other sports like yoga and cycling.
I'm not a fan of getting my runs done in the gym on a treadmill and much prefer getting my mileage in outdoors. I took advantage of the Cyber Monday workout clothes deals and discovered a pair of best running shoes which are now the pair of trainers that I train religiously in. But I also need the right running clothes to see me through the winter months. Having a toasty set of sportswear to hand will mean I have no excuse to turn down a brisk tempo run in the park!

Below are the best early Cyber Monday running deals happening now...
Early Cyber Monday running deals
I've made the mistake of wearing any old fitness clothing on a run before. I found myself constantly having to hoist up loosely fitted leggings that ultimately made me limit my stride length and overall speed as I stumbled through a speed session. You really do notice improvements in your overall running and performance when you have leggings or shorts (weather dependent) hugging your legs to the right level of compression.
I now make a conscious effort to buy running gear that will accommodate the varying conditions and terrains that will inevitably impact my runs. I don't think running should just be for one type of weather and this is why stocking up on all the essential running wear items is the perfect time while you can pick up more for less.
Perhaps you like the convenience of an indoor run and might want to check out the Cyber Monday treadmill deals or you might be looking for some Cyber Monday protein deals to support whatever fitness regime you are currently on.
Cyber Monday fitness deals: US retailer quick links
Jessica is Staff Writer at Fit&Well. Her career in journalism began in local news and she holds a Masters in journalism. Jessica has previously written for Runners World, penning news and features on fitness, sportswear and nutrition. She is a keen runner and is currently sweating her way through a 10k training plan. Jessica also enjoys building on her strength in the gym and is a believer in health and wellness beginning in the kitchen - which she loves sharing with others on her healthy living-inspired Instagram account, @jessrunshere. Despite her love for nutritious cooking, she stands by the saying 'everything in moderation' and is eagerly conquering the London food and drink scene!