I tried this eight-move lower-body circuit workout, and it made my legs stronger in just 30 minutes
I'm a runner and regularly train my lower-body, but this short routine was enough to make my legs shake and brow sweat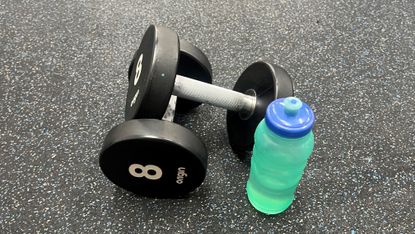 (Image credit: Future)
Get the Fit&Well Newsletter
Start your week with achievable workout ideas, health tips and wellbeing advice in your inbox.
Thank you for signing up to Fit And Well. You will receive a verification email shortly.
There was a problem. Please refresh the page and try again.
Getting a sweat on is a stellar indicator of a hard workout. Your heart is pumping, your face (if you're like me) is red and you feel great, if not a bit tired.
For my early morning workout, this was exactly what I was looking for; a leg-strengthening session to wake me up and get me going for the day. So, when I came across this lower body-focused routine, I knew I had to try it.
You only need a few dumbbells to take part (and maybe a yoga mat for comfort too). If you do it in a gym like I did, I recommend grabbing several sets of dumbbells so you can swap weights to suit the different exercises.
Adjustable dumbbells are a great option for this too, if you're doing it at home. Then you'll be ready to take on strength coach Nicole Winter's short lower-body routine. And, you can follow along with her demonstrations to perfect your technique before you start.
Watch Nicole Winter's eight-move lower-body workout
How to do Nicole Winter's lower-body workout
This workout is broken into two separate circuits. Each circuit contains four exercises which you will perform as a sequence for three rounds. Simple enough, right? Well, not quite.
There is no rest in between each movement, and only 30 seconds of rest after each round and between the two circuits. This leaves your legs with limited time to recover and puts your muscular endurance to the test.
Circuit one
45-degree lunges x12
Surrender squats x10
Glute bridges x12
Glute bridge marches x20
Circuit two
Sumo squats x12
Sumo squat pulses x20
Curtsy lunges (left) x10
Curtsy lunges (right) x10
It was an intense, rewarding workout
I train my lower body once a week, so I wasn't expecting to find this workout particularly challenging (spoiler alert: I was wrong).
I started off strong with a heavier dumbbell for the lunges and surrender squats (top tip: if you're not sure which dumbbell weight you should use, check out our helpful feature for guidance).
By the time I reached the sumo squats, however, I had swapped my weights for a lighter set of dumbbells so I could get through all of the reps without my form suffering.
By the end of the third round of each circuit, I had definitely worked up a sweat. The lack of rest between exercises is the main culprit, keeping my heart rate high and challenging my muscle. By the end, it's safe to say my legs felt a little wobbly.
Would I do this workout again?
Any workout that provides a fun fitness challenge is good in my book, especially when it delivers the strength-building benefits that this one does. Even after just one shot at this routine my lower body felt stronger, so I would definitely come back to it again.
I also like how, if this workout looks a little daunting, there are some modifications you can use to make it a little easier. For instance, adding a 15-second break between exercises will allow you to recover slightly before moving on.
Of course, you don't have to follow the same routine as me to see results—there are plenty of ways to work your lower-body. For starters, this dumbbell leg workout offers a great alternative, and it follows a more traditional set-based approach.
Or if you have a set of the best resistance bands to hand, then you could give this resistance band leg workout a try as well. Resistance bands come in several strengths, so you can still work your muscles hard without weights.
Get the Fit&Well Newsletter
Start your week with achievable workout ideas, health tips and wellbeing advice in your inbox.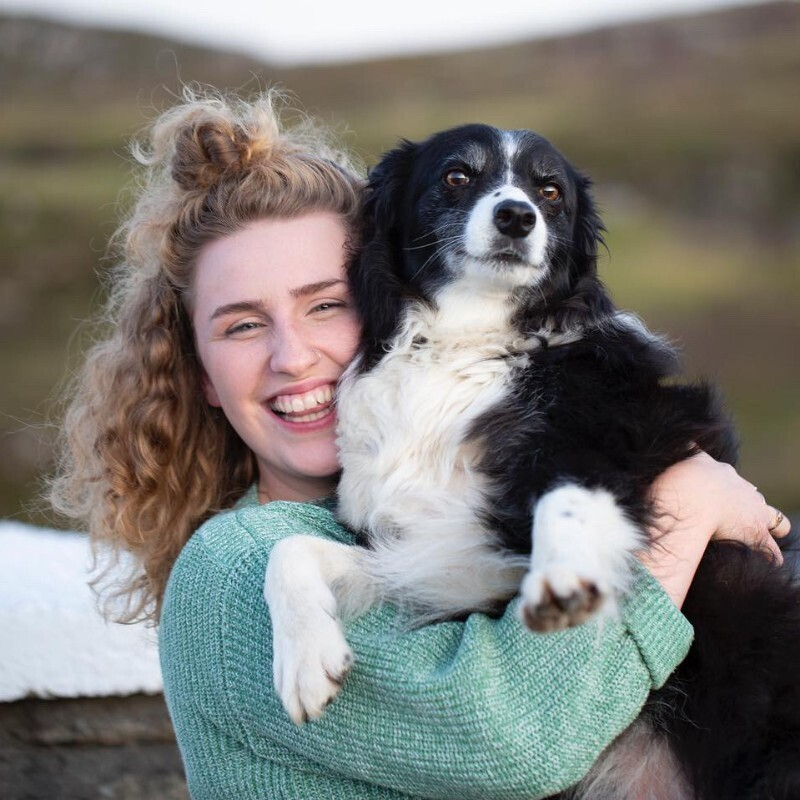 Lois Mackenzie is a Fitness Writer for Fit&Well and its sister site Coach, covering strength training workouts with weights, accessible ways to stay active at home, and training routines for runners. She joined the team from Newsquest Media Group, where she was a senior sports, trends, and lifestyle reporter. She is a dedicated runner, having just completed her first marathon, and an advocate for spending time outdoors, whether on a walk, taking a long run, or swimming in the sea.
Lois holds a Master's degree in Digital Journalism, and has written for Good Health, Wellbeing & The Great Outdoors, Metro.co.uk, and Newsquest Media Group, where her reporting was published in over 200 local newspapers.