What are the symptoms of vitamin D deficiency?
What are the symptoms of Vitamin D deficiency? We cover the top signs to look out for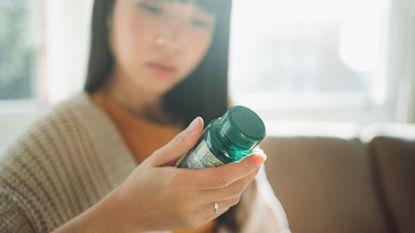 (Image credit: Getty)
Get the Fit&Well Newsletter
Start your week with achievable workout ideas, health tips and wellbeing advice in your inbox.
Thank you for signing up to Fit And Well. You will receive a verification email shortly.
There was a problem. Please refresh the page and try again.
What are the symptoms of Vitamin D deficiency and how easy is it to spot them? Vitamin D deficiency is surprisingly common, affecting up to 82% of Americans with darker skin tones and an overall prevalence of 41% throughout the population. Unless you live around the equator, you will likely need to supplement your diet with Vitamin D, as most of us don't get enough sun to top up our Vitamin D levels to stay healthy.
Some of the most common symptoms of Vitamin D deficiency can also be symptoms of other conditions, so it can be difficult to spot, particularly for those with underlying health problems. We've spoken to the experts to get their views on the most common symptoms of Vitamin D deficiency to look out for and why Vitamin D is so important for our health.
If you're worried you might have a Vitamin D deficiency, consider taking the best Vitamin D supplements to support your health.
How much Vitamin D do we need?
Our bodies produce most of our Vitamin D when UVB rays interact with our skin. Our Vitamin D requirements remain fairly steady throughout our lives, with adults requiring 15 mcg each day for optimal health, according to the National Institute of Health. An extra 5 mcg is recommended for those over the age of 70 to help combat age-related bone thinning.
We spoke to Rhiannon Lambert, registered nutritionist and founder of Rhitriton+, who explained that in colder climates supplementation is recommended for part of the year. "From April to September, most people should be able to make sufficient amounts of Vitamin D from the sun. Babies below the age of one need 8.5-10ug of Vitamin D per day," she says. "However, during the winter months, (October-March) it is advised that everyone should take a daily 10 mcg Vitamin D supplement."
Hannah Braye, a registered nutritionist and technical advisor at Bio-Kult, tells us more about our Vitamin D requirements. "Vitamin D insufficiency is thought to affect almost 50% of the population worldwide, an estimated 1 billion people, across all ethnicities and age groups," she says.
Symptoms of Vitamin D deficiency
Poor mental health
A review published in the Journal of Affective Disorders indicates a link between Vitamin D deficiency and mental health issues such as depression and anxiety. Another review in the journal Physiological Research found that those with anxiety and depression had lower levels of calcidiol (a by-product of the metabolism of Vitamin D) in their blood, indicating they don't get enough Vitamin D.
Mineral deficiencies
Vitamin D deficiency aligns with calcium and phosphate deficiencies, with similar symptoms. Children who are deficient in these nutrients may develop bone deformities or rickets. In adults, a lack of Vitamin D can lead to a condition known as osteomalacia, in which they experience bone pain and tenderness, according to a review in the journal of Endocrinology and Metabolism Clinics of North America.
Cardiometabolic risk
Braye explains that Vitamin D deficiency can contribute to higher rates of overall mortality. "A large body of evidence has shown that patients with Vitamin D deficiency have increased cardiovascular risks and total mortality," she says. "Conversely, the presence of conditions such as abdominal obesity, insulin resistance, type 2 diabetes, and high blood pressure places patients at an increased risk of Vitamin D deficiency (indicating a two-way effect)."
Osteoporosis
As we get older, our bones tend to lose density, something that is particularly prevalent in post-menopausal women, so it is important to consume enough Vitamin D to ensure proper bone mineralization and combat conditions that may lead to the development of osteoporosis. A Korean study of postmenopausal women with osteoporosis, published in Yonsei Medical Journal, found that of 371 subjects screened, 191 (52%) required Vitamin D supplementation, but after effective supplementation, 88% (168 of 191) were successfully repleted after 48 days.
Have a look at our guide to the best vitamins for women over 50 for more vitamins to support healthy aging and our guide to what happens during menopause for more information about this time of life.
Dr. Liakas, a cosmetic surgeon and the medical director of the Harley Street medical and cosmetic clinic, Vie Aesthetics, lists other signs of Vitamin D deficiency that you might need to look out for.
"Frequent illness or infections
Fatigue and tiredness
Bone and back pain
Impaired wound healing
Hair loss
Muscle pain
Weight gain"
It is important to note that these symptoms can be indicative of other conditions as well, and it is always best to visit your doctor and seek advice if you don't feel well.
Looking for more on supplements? Find out what is the most common vitamin deficiency.
Get the Fit&Well Newsletter
Start your week with achievable workout ideas, health tips and wellbeing advice in your inbox.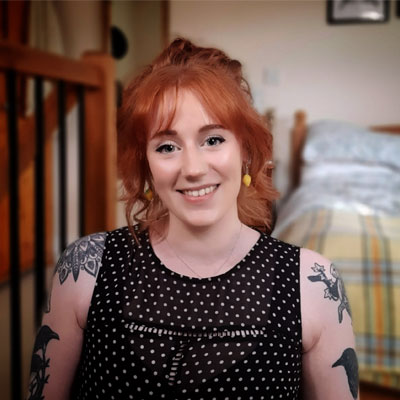 Lou Mudge is a Health Writer at Future Plc, working across Fit&Well, Coach, LiveScience, T3, TechRadar and Tom's Guide. Based in Bath, UK, she has a passion for food, nutrition and health and is eager to demystify diet culture in order to make health and fitness accessible to everybody.
Multiple diagnoses in her early twenties sparked an interest in the gut-brain axis and the impact that diet and exercise can have on both physical and mental health. She was put on the FODMAP elimination diet during this time and learned to adapt recipes to fit these parameters, while retaining core flavors and textures, and now enjoys cooking for gut health.