Cardio exercise: Does running hurt your joints?
One study says running doesn't hurt your joints, but actually prevents osteoporosis and promotes bone health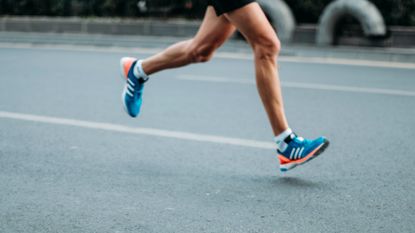 (Image credit: Sportlab/Unsplash)
Running is one of the most popular forms of exercise around, mostly because it's so accessible. All you need is a good pair of running shoes and some comfortable clothes to hit the pavement with confidence. These days, when we're encouraged to keep our distance and exercise alone due to the global health crisis, running has become more common than ever.
One of the biggest problems people cite with running is that it damages joints in our ankles and knees. Running is considered a "high impact" discipline, which refers to the shocks running through your legs as you pound the pavement.
While running itself is extremely beneficial for your cardio health, running with improper form, the wrong shoes or while carrying too much excess weight is considered harmful for your bones.
However, one study aims to disprove this. Researchers from the University of Missouri sought to look at the effect of high-impact exercises like road running on bone health and conditions such as osteoporosis, comparing the results to resistance training like lifting weights.
Pam Hinton, associate professor in the Department of Nutrition and Exercise Physiology, said: "Both resistance training and high-impact endurance activities increase bone mineral density. However, high-impact sports, like running, appear to have a greater beneficial effect."
That's not to say runners should avoid resistance training, as exercises such as bodyweight training, swimming and lifting weights have a plethora of different benefits. In addition, keen runners shouldn't ignore the risks of joint pain or bone damage, ensuring they have the running shoes and kit necessary to avoid it.
But it seems as though, according to Hinton and the other University of Missouri researchers, the "skeletal sites" or bones that experience increased stress from running will actually become stronger, not weaker.
As mentioned above, running is one of the most easily accessible sports to get into. It can be fun, challenging for all fitness levels and even mentally beneficial.
Running has long been known to relieve stress thanks to the release of dopamine that occurs when you exercise for prolonged periods of time, resulting in the fabled "runner's high". Running also improves your capacity to learn and decreases the risk of age-related cognitive decline, according to researchers from the University of Muenster.
Liked this?
Matt Evans is an experienced health and fitness journalist and is currently Fitness and Wellbeing Editor at TechRadar, covering all things exercise and nutrition on Fit&Well's tech-focused sister site. Matt originally discovered exercise through martial arts: he holds a black belt in Karate and remains a keen runner, gym-goer, and infrequent yogi. His top fitness tip? Stretch.