Five real-life weight loss inspiration stories to help you get fit in 2021
On your own weight loss journey this year? Here's five real life stories to show you what can be achieved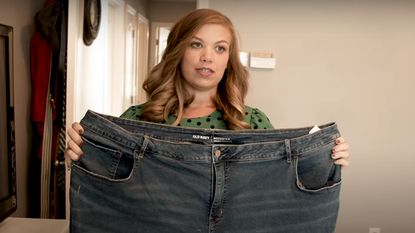 (Image credit: Future)
Have you decided to embark on your own weight loss journey this year? If so, you're not alone: This is the time of year in which thousands of people lace up their running shoes and try and develop good habits to see themselves throughout the year.
Most people give on on "quitter's day", which tends to fall on the 19th of January, according to research from Strava. However, if you stick with it, you can change your life for the better. Here's five remarkable stories from five remarkable men and women who did just that.
1. Grace Volsky, Kansas
During previous weight loss attempts, Grace Volsky felt shamed into working out. The 30-year-old would then put the weight back on and at her heaviest, she weighed 333lbs.
After an awkward trip to Disney World, Grace decided to lose the weight again but this time using a different approach. Grace lost 106lbs without ever stepping foot in a gym: instead of calorie counting, Grace only eats when she's hungry, to the point she's full, and goes on walks every single day to stay active.
Our takeaway? For those of you just embarking on your weight loss journey, walking, in conjunction with a healthy relationship to food, is a great way to get started. It's also easy to incorporate into your daily routine, without setting dedicated time aside for exercise.
One study, published in the Journal of Transport and Health, analysed self-reported health assessments from nearly 130,000 adults between the ages of 18 and 64, looking at the length of walks taken and the purpose behind them. The researchers found walking of any kind improved the participant's health, but the best improvements were from those who walked for a purpose, such as walking to work or to the shops, rather than those who walked for pleasure.
2. Omar Thaher, Toronto
When he weighed 440lbs, Omar Thaher felt like he had hit rock bottom. The 21-year-old from Toronto, Canada, had grown up overweight and struggled through school as the number on the scales crept up.
However, at the age of 19 and at his heaviest weight of 440lbs, Omar decided it was getting out of hand and was determined to fight for the life he wanted. Omar lost an amazing 230lbs in just under two years.
Before, Omar said he was "numb to his weight", regarding it as just a number. But once he started paying close attention, his weight loss really kicked in.
One study, published by the Kaiser Permanente's Center for Health Research, also found the more records people kept, the more weight they lost. Participants who kept a food diary actually doubled their weight loss progress.
3. Christopher Stanley, New Jersey
6'1" high and 550lbs, Christopher Stanley's weight was taking over his life. The 32-year-old of Kearny, New Jersey, struggled with food addiction from a young age, resulting in him being nicknamed 'Jelly' in high school. Prior to his transformation, Christopher had never been at a healthy weight in his life. He was also addicted to recreational drugs, taking them daily.
In 2011, Christopher decided to change and started going to the gym, but it was not until he found a 12-step support group last year that he has been able to tackle his drug addition and eating issues. He said: "It was like, boom, fixed. And I was at 375(lbs) in January and then today I'm 210(lbs)." Overall, he has managed to lose an amazing 340lbs.
One of our biggest takeaways from Christopher's journey was his new approach to food. He partnered with a friend to create a food plan, so they could hold each other's diets accountable. Compared to those without a partner, patients with a partner were more than twice as likely to lose a significant amount of weight within a year, according to the European Society of Cardiology
4. Kristen Bobo, Wisconsin
At 354lbs, Kristen Bobo, 29, lived to eat. Kristen struggled with her weight from a young age. However, after losing her mother at the age of 13, food became a source of comfort. Kristen described herself as a hermit and resigned herself to that life, convinced she would not make it to 30.
Kristen said: "One day I was just like, I don't like myself. I am the reason I am this way and as soon as I stopped blaming everyone else for my weight and for my problems and realised it was all my fault, I was just like, 'Well, if I did this to myself, I can undo this to myself'."
Kristen ditched the fast food, stocked up on fruit and vegetables and then joined her local gym. Terrified at first, Kristen soon got into her stride there, opting for the elliptical before venturing over to the weights section.
She said: "When I started lifting, that's when the confidence started, like I absolutely fell in love with it."
Now, after losing 200lbs, Kristen is living life to the fullest. She said: "In my opinion I look awesome. And nobody can tell me different no matter what, because I worked really hard for this."
5. Darnell Settles, Memphis
Darnell Settles, 38, from Memphis, weighed an estimated 560lbs at his heaviest, but after losing an incredible 260lbs, he now weighs 309lbs. Darnell told Truly: "I ate whatever I wanted to eat whenever I wanted to - I was addicted to food."
One of Darnell's biggest takeaways was how he first started his transformation: he went through his fridge, looked at the nutrition labels of all of his foods, and began throwing out the foods that didn't fit his new low-carbohydrate diet.
Exercise is important, but nobody can outrun a bad diet. If you're taking in too many fried, high-carbohydrate foods with little nutritional value, you're unlikely to be able to lose weight. Darnell sorted out his diet first, then took the next step. We've got plenty of diet resources on hand, including the low-carbohydrate ketogenic diet and the healthy fat-rich Mediterranean diet plan.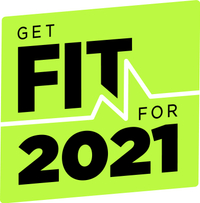 Get Fit for 2021 with Fit&Well
As the sun rises on a brand new year, Fit&Well is here to help put last year behind you and make 2021 your happiest, healthiest yet. Here at fitandwell.com, we'll be bringing you a wealth of workouts, diet plans and expert advice throughout January to help kick-start your health and fitness goals.
Matt Evans is an experienced health and fitness journalist and is currently Fitness and Wellbeing Editor at TechRadar, covering all things exercise and nutrition on Fit&Well's tech-focused sister site. Matt originally discovered exercise through martial arts: he holds a black belt in Karate and remains a keen runner, gym-goer, and infrequent yogi. His top fitness tip? Stretch.