The best of Wellness Week on Fit&Well
From heart rate-raising workouts to healthy eating advice and more, you'll find it all right here this week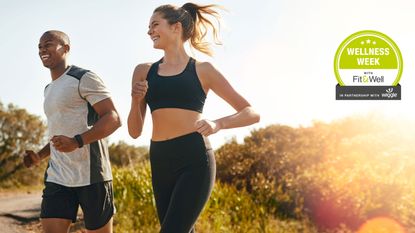 (Image credit: Getty Images)
Fit&Well launched earlier this year with a simple mission: to help people live healthier, happier lives. And now we're continuing in that aim with our first-ever Wellness Week.
Running from Monday 5 to Sunday 11 October, Wellness Week - in partnership with online sports retailer Wiggle - consisted of a special week of themed content, advice and inspiration designed to help you, our readers, on your personal health and fitness journey.
And with winter just around the corner, the timing couldn't be better. As the days grow colder and darker, the urge to take care of our physical wellbeing can wane - with an evening on the couch with a blanket and a hot chocolate often more appealing than an after-work run and a superfood salad for dinner.
Add in other factors such as a lack of sunlight leading to potential vitamin D deficiency and Seasonal Affective Disorder (SAD) - along with a little thing called coronavirus - and it's clear that it's more important than ever to stay fit and well this winter.
Happily, all our Wellness Week info is on hand to help! Whether you're just starting out on your wellness journey or looking to take things to the next level in terms of looking after yourself, you'll find something to help - covering everything from busting a sweat, eating right and looking after your mental health.
Each day of Wellness Week was dedicated to a different aspect of health and fitness. Here's the week-long schedule, along with what to expect from each…
Log-on bright and early Monday for advice on why you definitely shouldn't skip breakfast, the benefits of fish oil, 8 essential foods that lower cholesterol, building a healthy at-home workspace, and more.
Love food? Us too - especially when it not only tastes good, but is doing us good too. Tune in on Foodie Tuesday for advice on the healthiest foods, common questions on the Keto diet answered, healthy sugar substitutes, how to curb pesky food cravings, and more.
It's time to sweat! On Wednesday we'll bring you the ultimate routine to sculpt your core and how to supercharge your cycling workouts, plus why you absolutely need to add cross trainers to your routine and how to build a better posture through exercise.
In these challenging times, holistic wellbeing is more important than ever. We'll be looking at wellness treatments from light therapy to treat SAD (seasonal affective disorder) to 'scentscaping' - the use of fragrance and essential oils to achieve balance - amongst other topics.
Confused about what pair of running shoes you need, or how to make sense of the stats on your fitness tracker? Allow us to explain all with guides to some essential fitness gear.
We've studied the latest studies and evidence to bring you comprehensive guides on topics such as how to track your heart rate, easing anxiety in menopause, why you should definitely get a gait analysis if you run — and plenty more.
If Sunday night insomnia affects you like many others, then this is the day for you. End your week with everything you need to know for a sound night's sleep, including the best sleeping positions, how to fall asleep fast, how to calculate your sleep score (and what to do about it).
On top of that, make sure you're following @wearefitandwell on Instagram for lots of exciting extras, including Instagram Live sessions with top fitness instructors and wellness experts.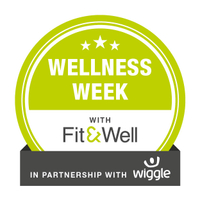 Wellness Week on Fit&Well
Wellness Week is brought to you in association with Wiggle. Each day this week, we'll help you accelerate your wellness journey by making improvements across areas including fitness, diet and nutrition, mindfulness and more.
Stephanie is Editor of GoodToKnow and was previously the Editor of Fit&Well. With 15 years experience, she has worked for titles including Woman&Home, MSN and Stylist, covering all aspects of women's lifestyle including health and fitness. Her preferred way of staying fit and well is sport: she regularly plays tennis and has been a keen netballer since her school days. She plays with her London-based team, Cool Runnings, and is also a qualified Level 2 Netball Coach. Stephanie recently started strength training, and can now regularly be seen hobbling around her local area as DOMS kicks in. Happily, she's since discovered the joy of recovery days. As a result, her top fitness tip is: invest in a foam roller!