Olympian Jess Ennis-Hill's app maps women's workouts to their menstrual cycle
The British Olympic champion is changing the way women work out around their menstrual cycle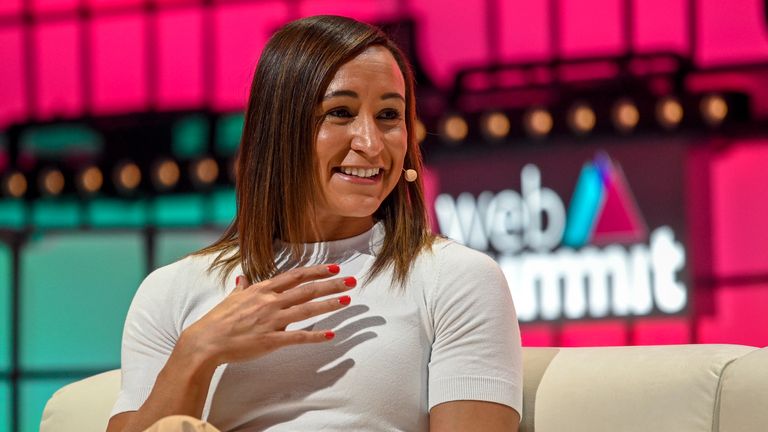 (Image credit: Getty)
Many women have experienced disruption to their workouts due to their period arriving, or the week before it arrives. Sometimes it can be hard to pinpoint exactly when a period affects you worst, or what it is that throws your training off most during your menstrual cycle.
Thankfully, the British Olympic champion Jessica-Ennis Hill is carving a way to improve the experience of working out and managing your menstrual cycle. While some of the best fitness trackers such as the Fitbit Sense have added a Menstrual Health Tracking feature to their apps, Ennis-Hill has taken it a step further.
Yesterday the seasoned female athlete tweeted that she will be releasing an app, called Jennis CycleMapping, specifically designed to help women train in line with their menstrual cycle. The athlete proudly announced that the new app has been designed 'for women, by women'.
99% of fitness plans are made for men. That's why I'm incredibly proud to be building the 1% that's for women.Introducing CycleMapping - training in line with your menstrual cycle. For women, by women.October 4, 2021
See more
Lots of women took to Twitter replies to share their excitement over the app. One user said, "Yes this is great news. Running at that time of month is so demanding and exhausting. Women need to talk more about how it affects their runs." And another left a tweet saying, "What an excellent idea."
Despite retirement from the track in 2016, Ennis-Hill is using her experience and platform to help other women get the most out of their training and workouts.
The app has been developed to help women who are either on their natural period or using the Mirena coil. It will offer individual women a "bespoke monthly plan" tailored to their cycle, which will help them to reach their fitness goals and feel their best while doing so.
Yes this is great news running at that time of month is so demanding and exhausting. Women need to talk more about how it affects their runs.October 4, 2021
See more
Giving the app a go? Be sure to check out our best workout clothes for women and best sports bra guides to ensure you're decked out in gear which helps you feel comfortable and supported while working out.
Speaking to London News Today, Ennis-Hill said, "Jennis CycleMapping maps appropriate fitness sessions to the four phases of the menstrual cycle, enabling women to achieve greater training gains, increased energy, lower PMT, and optimized hormonal health."
The app is said to have world-class coaching sessions where users can gain daily expert advice while menstruating. It will cover feeling better, eating wisely, getting stronger and sleeping better.
Jessica is Staff Writer at Fit&Well. Her career in journalism began in local news and she holds a Masters in journalism. Jessica has previously written for Runners World, penning news and features on fitness, sportswear and nutrition. She is a keen runner and is currently sweating her way through a 10k training plan. Jessica also enjoys building on her strength in the gym and is a believer in health and wellness beginning in the kitchen - which she loves sharing with others on her healthy living-inspired Instagram account, @jessrunshere. Despite her love for nutritious cooking, she stands by the saying 'everything in moderation' and is eagerly conquering the London food and drink scene!